World Record holder Betty White's bio: Career, Net worth, Personal life, Early life, Facts
August 22, 2018
Betty Marion White Ludden is the most renowned American comedian, actress and television personality who is well recognized through the show 'The Mary Tyler Moore', and 'The Golden Girls'. She has been in show business, from TV to film, since the 1950s and widely known by the name 'Betty White'. Along with it, she is also a singer and an author.
How was the Early life of Betty White?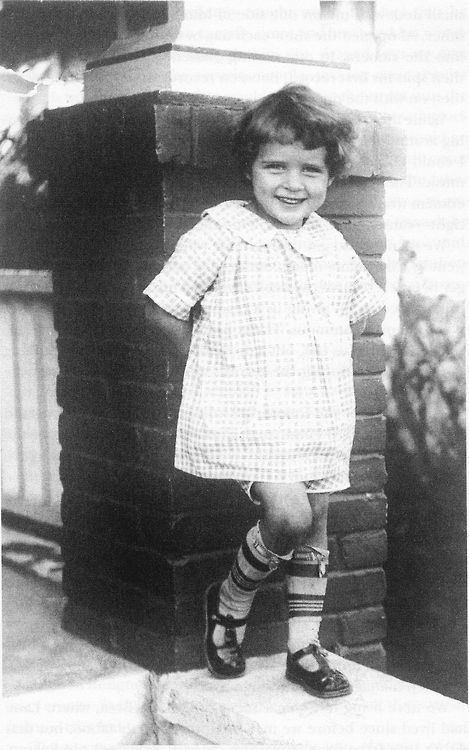 White was born on 17 January 1922, in Oak Park, Illinois, the United State. She is the only child of her parents. Her father, Horace Logan White was a light company executive while her mother, Christine Tess, was a homemaker. Her parent has a financial problem so she moved with her parents to Alhambra, California and later to Los Angeles for earning. There she attended Horace Mann School Beverly Hills and then Beverly Hills High School which was famous for filming location from where she graduated in 1939. Then, she went on a family vacation to the High Sierras and was aspired to become a forest ranger. But at that moment, women were not allowed to work as rangers because of which she was not able to accomplish her dream. Again she attended Horace Mann School Beverly Hills where she wrote and played the lead in a graduation play. After that, she realized her interest and decided to pursue a career as an actress.
How did Betty White start her Career?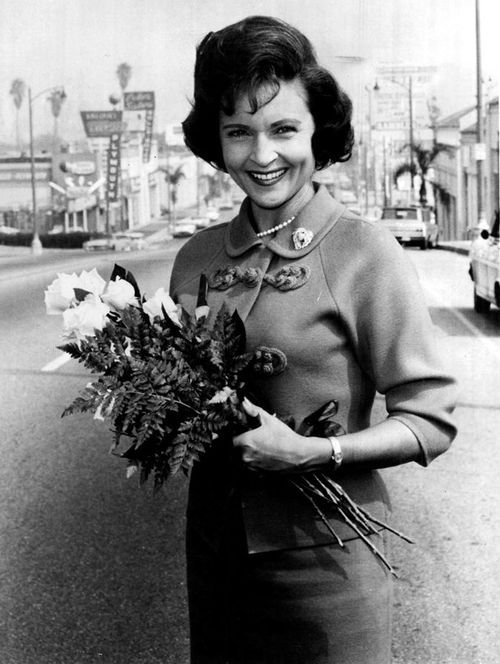 After three months of completion of her graduation, she appeared on television by singing songs from the opera called 'The Merry Widow'. Subsequently, she started her own radio program in the 1940s. Later, with Al Jarvis, she co-hosted the daily live show 'Hollywood on television' and continued it for four years. Finally, she started her film career from the 1950s by launching her first television series 'Life With Elizabeth' which let her receive a Regional Los Angeles Emmy in 1952. After that, in 1951, she was nominated for her first Emmy Award as Best Actress on television. Then, as a host, she started appearing in several television shows including 'The United States Steel Hour', and 'Petticoat Junction', 'Hollywood on Television', and so on. Subsequently, she was the guest star on the show 'The Millionaire' in the episode 'The Virginia Lennart Story' in 1956 where the show received a gift of $1 million. Along with the show 'Life With Elizabeth', she appeared on the new show 'Date With the Angels', from 1957 to 1958.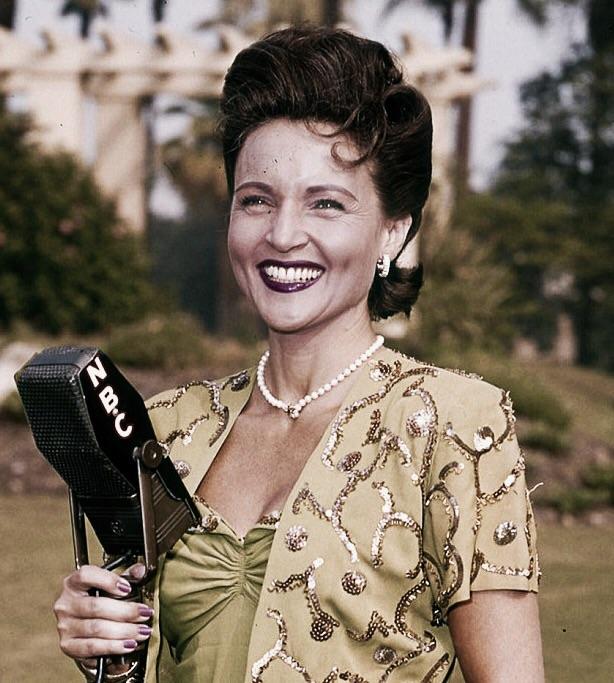 During the year 1950 to 1960, she became the host and commentator on the annual tournament 'Tournament of Roses Parade' where she appeared on a number of late night talk shows and daytime game shows. Later, through the 1970s, she made several guest appearance in 'The Mary Tyler Moore Show'. Similarly, she herself appeared several times on 'The Carol Burnett Show' and 'The Tonight Show Starring Jonny Carson'. Subsequently, during the 1980s, she was rewarded with a Daytime Emmy Award in the category of Outstanding Game Show Host which made her the first woman to receive it. Along with it, she has also received Emmy Award for Outstanding Actress in a comedy series 'The Golden Girls', which ran from 1985 to 1992. In the 1990s, after the end of 'The Golden Girls', she appeared in several television programs including 'Suddenly Susan', 'The Practice', and 'Yes Dear' where she received Emmy nomination for her individual appearances. Later, throughout the 2000s, she was portrayed much time on 'The Tonight Show With Jay Leno', and 'Late Late Show With Craig Ferguson' and also appeared in 'Million Dollar Password (episode 3) at the end of the show.
Advertisements
During the 2010s, she gave a certain look in an advertisement for Snickers where the ad won the top spot on the USA Today Super Bowl Ad Meter. Similarly, she also appeared in 'Saturday Night Live' where her appearance earned her a 2010 Primetime Emmy Award for Outstanding Guest Actress which was her seventh Emmy receive overall. Subsequently, she hosted 'Betty White's Off Their Rockers' from 2012 to 2014 and received three Emmy nominations. Recently, on August 18, 2018, her career was celebrated in a PBS special.
What is the Net worth of Betty White?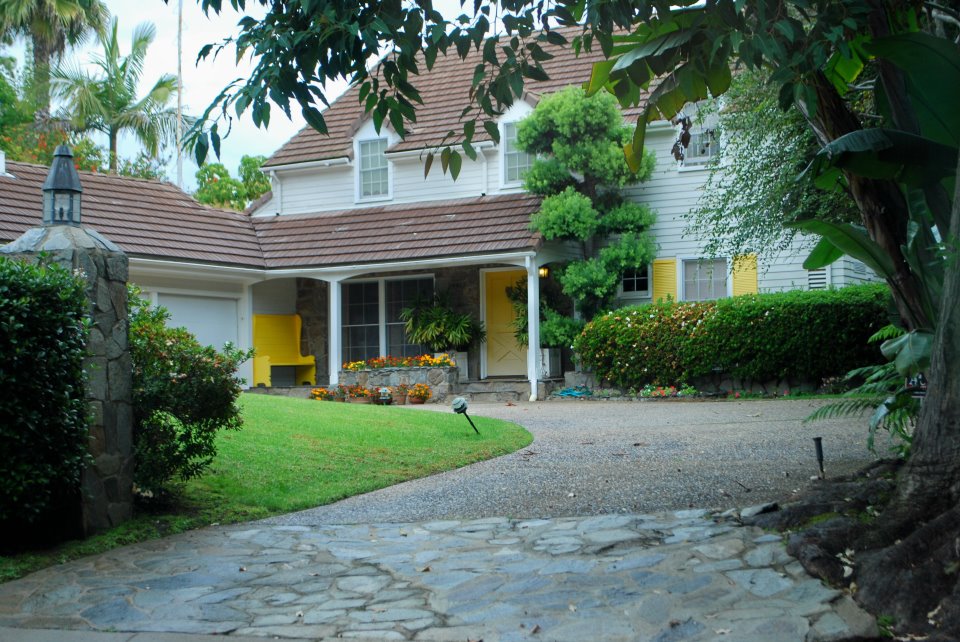 Though being from a middle-class family, through her acting career, at present, she has a net worth of approximately $45 million. She has a beautiful and expensive house in Carmel, California, US but its price is not yet revealed. However, there is no information about the cars she uses but still, we can imagine that she must be using luxury cars for transportation.
Who is in the Personal life of Betty White?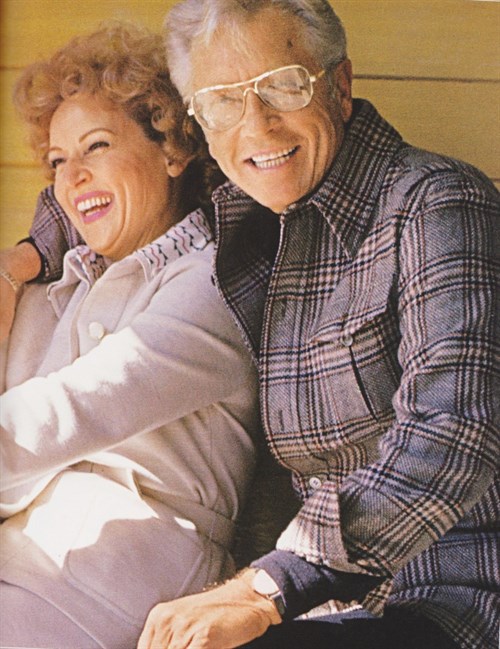 In her lifetime, she married thrice. Beginning in 1945, she married Dick Barker, a US Army Air Corps pilot but their marriage life could not last long. Again in 1947, she married Lane Allen, a Hollywood agent. With him too, her marriage life became unsuccessful and the couple divorced in 1949. Later, in 1961, she met Allen Ludden on his game show 'Password' and then she started dating him. After dating for two years, she finally married him on June 14, 1963, and changed her legal name to Betty White Ludden. But unfortunately, her third married also lasted for short years as Ludden died from stomach cancer on June 9, 1981. Till then, she has no children but has three stepchildren from Ludden's first marriage. After that, she remained single and spent her remaining life with the memory of Ludden.
Facts about Betty White
At the age of 76, in December 2013, she earned the Guinness World Record for Longest TV career for a female entertainer. After that, she received a Lifetime Achievement Award at the 42nd Annual Daytime Emmy Awards. On 'The Golden Girls', she was offered the role of Blanche Devereaux but she accepted the role of Rose Nyland.
---
Actress
Singer
Comedian
television personality
author
Betty Marion White Ludden
---