World highest-paid DJ Marshmello Bio: Career, Net worth, Personal life, Early life, Facts
September 16, 2018
Who is DJ Marshmello?
Chris Comstock is an American Electronic Dance Music producer and DJ. Chris Comstock is popularly known as Marshmello. He is mainly known for his full head covered white colored bucket.
How was the Early Life of Marshmello?
There is no much information regarding the early life of Chris Comstock (Marshmello). However, he was born on May 19, 1992. It is claimed that he came from Philadelphia and later on moved to Los Angeles to pursue his career in music. There is no any information about his childhood school, his high school and the university he attended. His parent's name is also not known.
How did Marshmello start his Career?
View this post on Instagram
Marshmello started his music career in 2015. On March 3, 2015, Marshmello released his first ever original song Wavez in his SoundCloud page. Marshmello kept on releasing his songs and went popular very fast. He got recognized by people and got support from top Electronic Dance Music producers like Skrillex. Skrillex showed his support to Marshmello by reposting on Marshmello's sound cloud page. In 2016, Marshmello got successful. He released an album Joytime. It consisted of 10 tracks. Keep it Mello and want u 2 were a huge success among his 10 tracks. He released his track Alone on July 2 and it got more than 750 million views on his official YouTube channel. Marshmello has done the collaboration with many famous singers like Anna Marie, Khalid and many more. He has performed in many concerts worldwide and has successfully won the hearts of many people all over the globe. Marshmello released Love U on July 28, 2017, and this song was well appreciated by his fans. Marshmello released his single You and Me on October 20, 2017, and it was also a huge success. Marshmello has been nominated in Awards and has won 2 Awards successfully.
Who is in the Personal Life of Marshmello?
Marshmello has kept his personal life away from social media. There are no any rumors or any information about the person he has been dating or has any sorts of relationship with anyone. Marshmello is single as of 2018.
What can be the Net worth of Marshmello?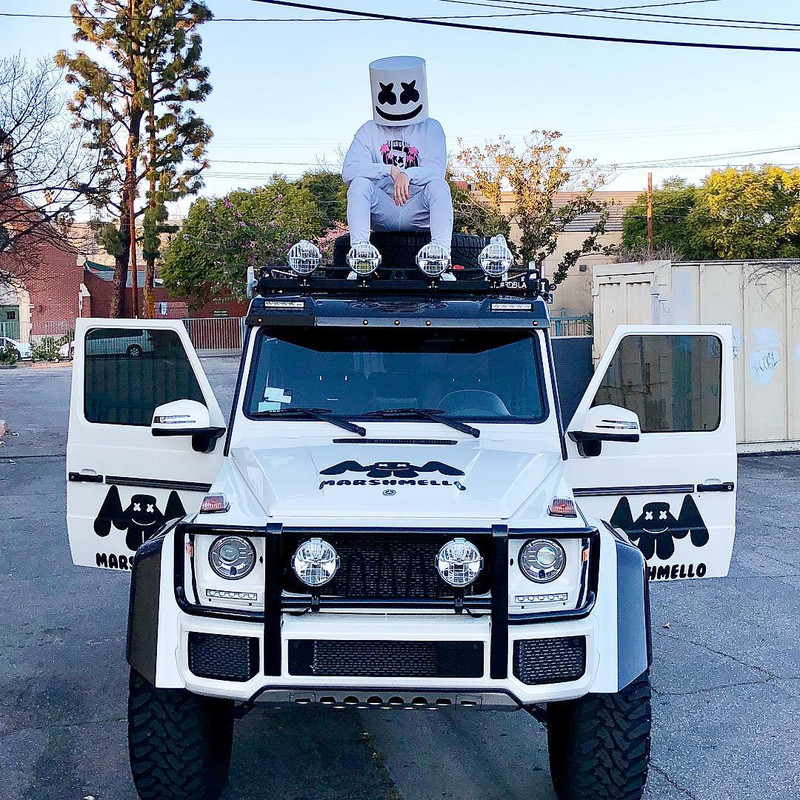 Marshmello has been very successful in a very short period of time as he just started his musical career officially in 2015. Very fewer people achieve that feat. He has earned a lot selling his tracks and has also earned a lot from his personal YouTube channel. However, there is no any information regarding his salary. Marshmello's net worth as of 2018 is $21 million. His net worth will increase in the future as he is very young and has a lot more to do with music in the coming future.
Facts about Marshmello
Marshmello earned $21 million in 12 months in 2017 and was named the world highest-paid DJs in Forbes'.
Mostly his musical style includes groove-oriented, synth and bass-heavy electronic dance music.
Marshmello is inspired by deadmau5 and Daft Punk.
---
DJ
Chris Comstock
Marshmello
Electronic Dance Music producer
Anna Marie
Khalid
---