Who is Michael Flynn? His bio: Career, Net worth, Personal life, Early life, Facts
December 20, 2018
Michael Flynn is a retired American Army officer. He retired as United States Army Lieutenant General. He is a former National Security Advisor to President Donald Trump.
How was the Early Life of Michael Flynn?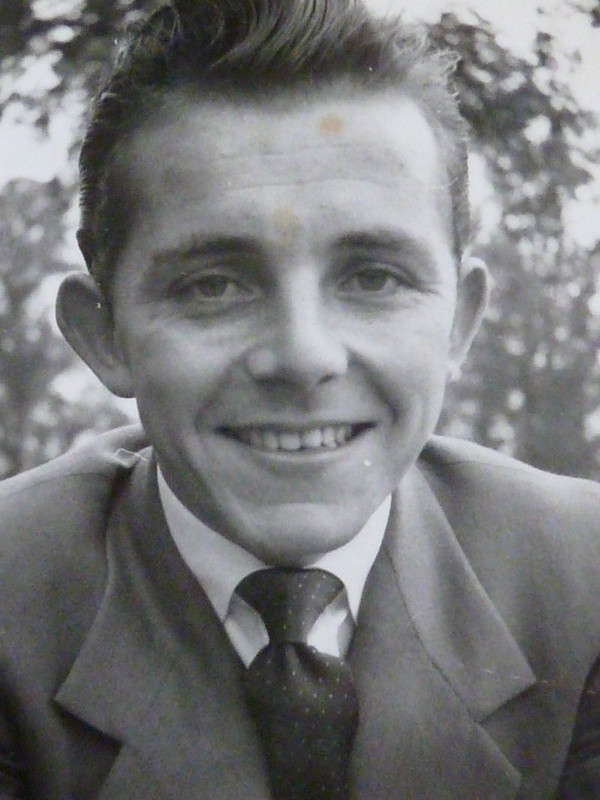 Michael Flynn was born on December 24, 1958. He was born in Middletown, Rhode Island. His father's name is Charles Francis Flynn and his mother's name is Helen Frances. His parents are of Irish descent and his father used to work as a small-town banker and his mother used to work in real estate. He was raised in Middletown, Rhode Island with his other 8 siblings. In 1981, he graduated with a Bachelor of Science degree in management science from the University of Rhode Island. He was a Distinguished Military Graduate of the Reserve Officers' Training Corps. Later, he did Master of Business Administration in Telecommunications from Golden Gate University. He is very talented and always wanted to study. So he earned three masters degree in Master of Military Art and Science from the United States Army Command and General Staff College and Master of Arts in National Security and Strategic Studies from the Naval War College.
What did Michael Flynn do in his Career?
This brash lieutenant general is on Trump's short list for VP https://t.co/Ae9SUwLyFG @nypost @realDonaldTrump pic.twitter.com/PuTYvnpgxR

— General Flynn (@GenFlynn) July 5, 2016
After graduation, in 1981, Michael Flynn joined the US Army as a second Lieutenant in military intelligence. In 1983, he was deployed as a platoon leader to Grenada after being assigned to Fort Bragg in North Carolina. He received various promotions as he was assigned posts at Schofield Barracks in Hawaii, Fort Polk in Louisiana and Fort Huachuca in Arizona. In 1994, he has also named the chief of joint war plans for the American invasion of Haiti. Flynn was playing a major role in his field by the time of the terrorist attack on September 11, 2001. Until 2002, he served as director of intelligence for Joint Task Force 180 in Afghanistan. For another two years, he commanded the 111th Military Intelligence Brigade. Flynn was nominated the 18th director of the Defense Intelligence Agency by President Barack Obama on April 17, 2012. He retires with the rank of Lieutenant-general after 33 years service in the military in August 2014. In November 2016, Michael Flynn was rewarded with the post of national security adviser as he had served as Republican nominee Donald Trump's go-to man for the national security issue in the final months of the campaign. Flynn was found guilty for lying about his conversations with the Russian ambassador on December 11, 2017, during the previous year's presidential transition.
He has also written a book "The Field of Fight".
Who is Michael Flynn married to?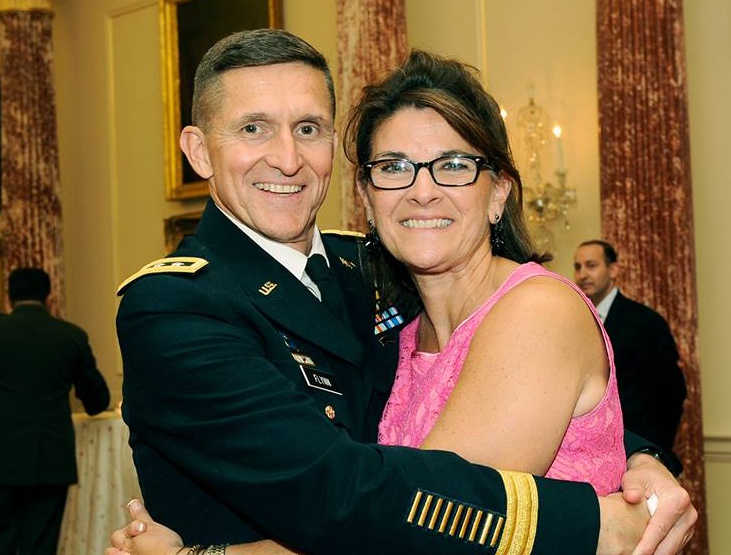 Michael Flynn is a married man. He got married to Lori Andrade back in 1982. They met in High School and began dating in the senior year of High School. They have been married for over 30 years and are very happy together. The couples have 2 children together.
What is the Net Worth of Michael Flynn?
Michael Flynn's net worth is estimated to be $7 million. He earned all his fortune from the government service. According to the source, it is heard that once he sold his townhouse in Alexandra, Virginia for $850,000 to pay his legal bills.
Facts about Michael Flynn
He has been accused of being racist, sexist conspiracy theorists along with his son.
In 2014, he was forced to resign from his role as director of the Defense Intelligence Agency.
He has spent a majority of his career and time in government service.
Flynn was born in a large middle-class family
---
American Army officer
US Army Lieutenant General
Michael Thomas Flynn
National Security Advisor
President Donald Trump
President Barack Obama
Lori Andrade
---