Who is Luis Fonsi's wife? Career, Despacito, Net worth, Adamari Lopez, Childhood, Facts
February 26, 2019
Who is Luis Fonsi?
Luis Alfonso Rodríguez López-Cepero famously known as Luis Fonsi is a Puerto Rican singer, songwriter, actor and Grammy Award winner. He is known for the hit song Despacito and won two iHeartRadio Music Awards and four BMI Awards. As an active person in the entertainment industry since 1998, Fonsi has appeared in several TV series.
How was the childhood of Luis Fonsi?
Fig: Luis Fonsi in his childhood
Luis Fonsi was blessed to Alfonso Rodríguez and Delia 'Tata' López-Cepero on 15 April 1978 in San Juan, Puerto Rico. He has two younger siblings, Tatiana Rodríguez and Jean Rodríguez, who has also become a singer. From his childhood, he showed a strong music love and was fascinated by the popular Menudo group. He joined the San Juan Children's Choir as well. He attended Dr. Phillips High School in Orlando, Florida and was a member of a music group called 'Big Guys.'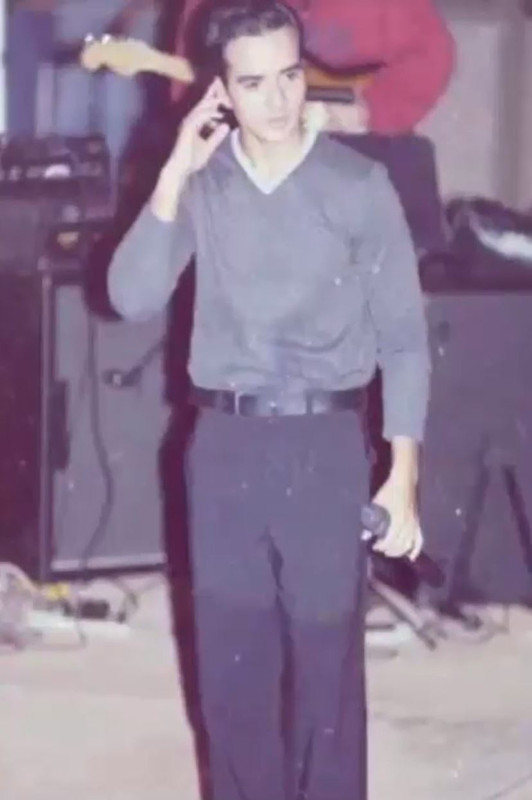 Fig: Luis Fonsi in his school days
In 1995, he joined the Florida State University School of Music in a scholarship with a major vocal performance. He joined the school's choir, the Florida State University Singers, and took the opportunity to travel to different parts of the world and perform. During this time, he recorded some demo tapes in Miami, and soon Universal Music Latin offered him a recording contract.
When and how did Luis Fonsi start his Career?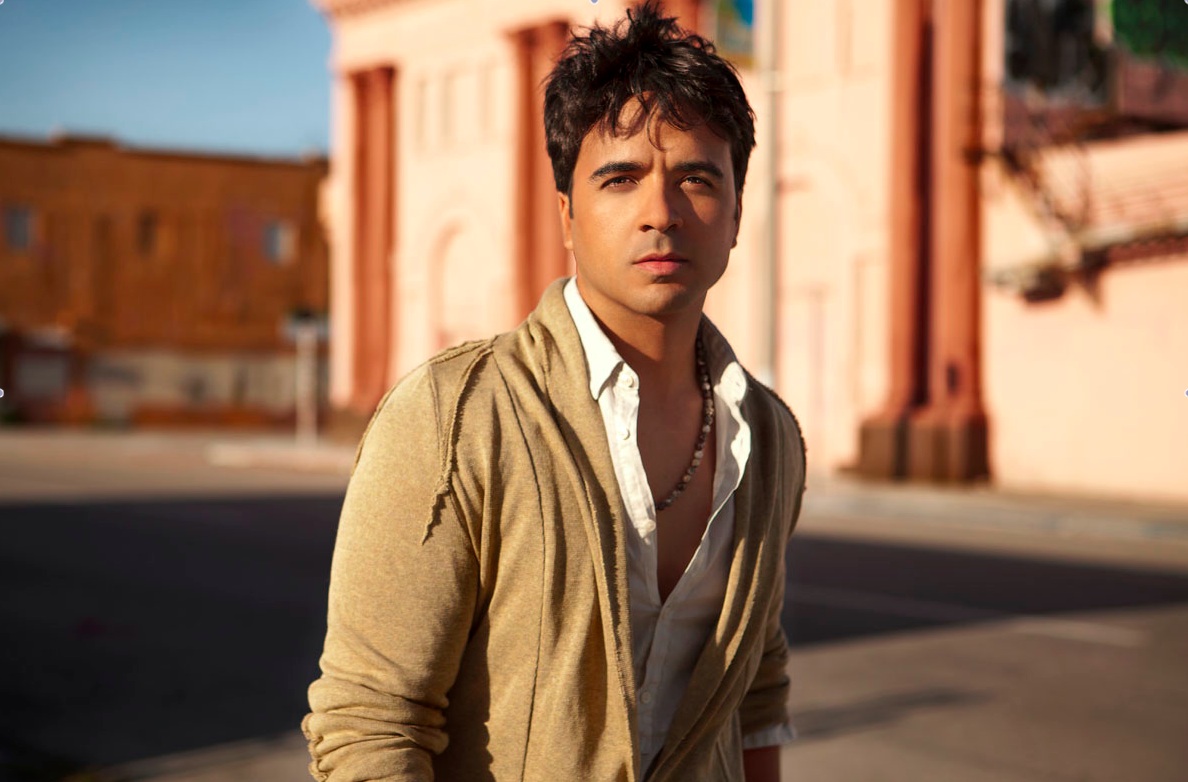 Fig: Luis Fonsi in his early career
In 1998, Luis Fonsi recorded his first album, Comenzaré (I Will Begin). The album reached #11 on Billboard's Top Latin Albums Chart and was a huge hit in Puerto Rico and throughout Latin America. Comenzare has become an instant success in Latin America, capturing markets in Colombia, the Dominican Republic, El Salvador, Mexico, and Venezuela. In 2000, Ednita Nazario was honored with the Latin Grammy Award for a song, Cadenas de Fuego, composed by Fonsi. After that, his fame reached Europe, and he also became a celebrity in Spain.
Success of Despacito
Fig: Luis Fonsi with Daddy Yankee in song Despacito
In 2003, Fonsi released the song 'Abrazar la Vida', which became a huge hit in Europe. In 2009, he won a Latin Grammy Award for Song of the Year for his composition "Aquí Estoy Yo." In January 2017, "Despacito" with Daddy Yankee was released. The songs are now one of the most widely viewed songs on YouTube. In April 2017, the song received an English remix featuring Canadian singer Justin Bieber that reached the number one on the US Billboard Hot 100 for a week, making both Fonsi & Yankee the first number one on the chart and Bieber the fifth. In addition to his singing career, he made his debut as Roy in 2000 in the TV serial drama "Corazones al límite." He also appeared on the Nickelodeon TV series, Taina in 2001. In August 2013, Fonsi entered Broadway's Forever Tango cast for a two-week engagement.
What happened to Luis Fonsi wife Adamari López? In his Personal Life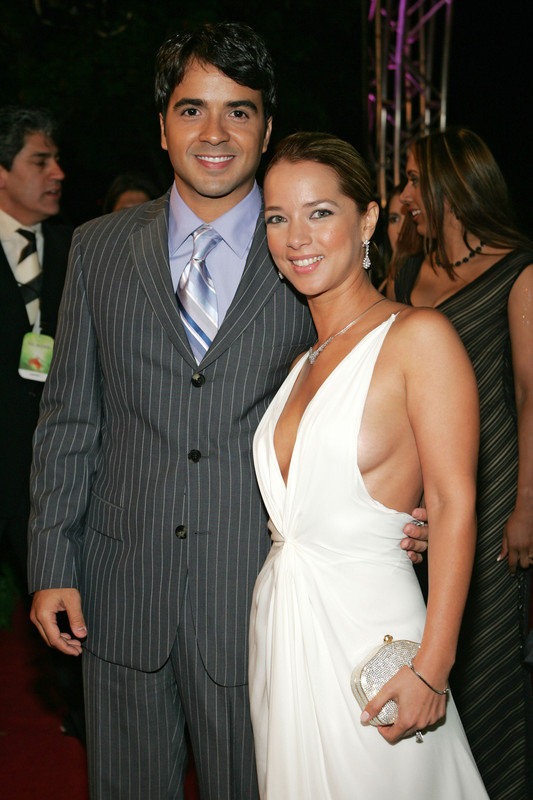 Fig: Luis Fonsi with first wife Adamari Lopez
Luis was previously married to actress Adamari López. They started a relationship in 2003 and stayed together even while Adamari was fighting cancer. In June 2006, the couple tied the knot and officially ended the union in November 2010.
View this post on Instagram
He met the amazing beauty and Spanish model Agueda Lopez. Agueda is an on-demand model and event host. She is also a doting mother and does not hesitate to share special mom's moments on Twitter. Luis Fonsi married her on 10 September 2014. They had been living together for three years and has a daughter, Mikaela, in December 2011. Their son Rocco was blessed on 20 December 2016.
How much is the Net Worth of Luis Fonsi?
As of 2019, Luis Fonsi has an estimated net value of $16 million. His video channel earned an average of $12 to $16 million, mainly from Despacito. He also earns from 'Despacito' on Spotify, Apple, and other streaming channels, also withstanding live performances and merchandising tie-ups.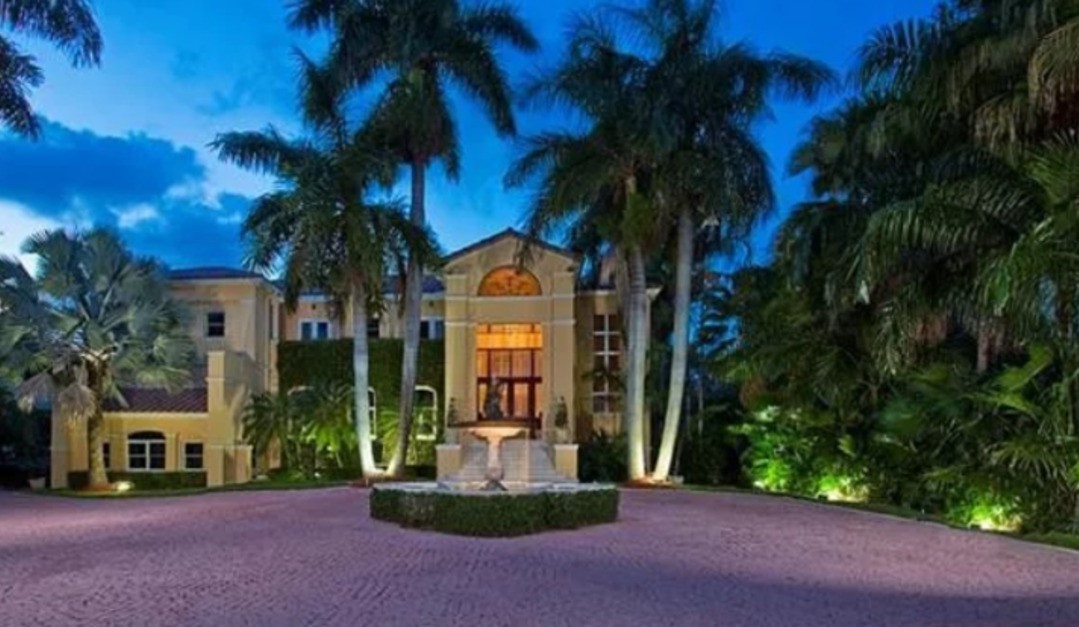 Fig: Luis Fonsi house in Miami
Fonsi originated a Vodka brand (Pure Wonderfonsi -Puerto Rico). He tackles the junior market with a top-selling perfume (With love from Luis) and a fashion line called "Luis Fonsi Seduction." In addition, he bought a house in Miami, the USA, which costs millions of dollars. He's also a huge fan of Air Jordan shoes, which price starts at $305 on the market.
Facts about Luis Fonsi
The' Despacito' video was shot in La Perla, a Puerto Rican slum struck by Hurricane Maria. He wanted to help rebuild the area and started a relief fund. In 2017, he achieved great success in "Despacito." His favorite food is Burger, Pizza, and Mexican cuisine, his favorite destination is London.
---
Singer
Songwriter
Actor
Justin Bieber
Luis Alfonso Rodríguez López-Cepero
Daddy Yankee
Adamari López
Agueda Lopez
Luis Fonsi
---