Who is Donnie Wahlberg's wife? Career in movies, Net worth, Childhood & Siblings, Facts
February 8, 2019
Who is Donnie Wahlberg?
Donald Edmond Wahlberg Jr. is a famous name of American singer, songwriter, actor, record producer, and film producer. He is widely known as Donnie Wahlberg around the globe because of his music and movies.
How was the childhood of Donnie Wahlberg? Also his siblings
Donnie was born on August 17, 1969, in Dorchester, Massachusetts, U.S. He was born to Mrs. Alma Elaine and Mr. Donald Edmond Wahlberg. Donnie was the eighth kid out of the ninth of his parents. He has a total eight siblings. He also has three half-siblings from his father's first marriage resulting in eleven siblings in total. Their names are Mark Wahlberg, Paul Wahlberg, Robert Wahlberg, Arthur Wahlberg, Tracey Wahlberg, Scott Wahlberg, Jim Wahlberg, Michelle Wahlberg, Debbie Wahlberg, Buddy Wahlberg, and Donna Wahlberg. His parents divorced in 1982 due to personal reasons. Wahlberg attended William Monroe Trotter School. He graduated from Copley High School.
When and how did Donnie Wahlberg start his Career in movies also?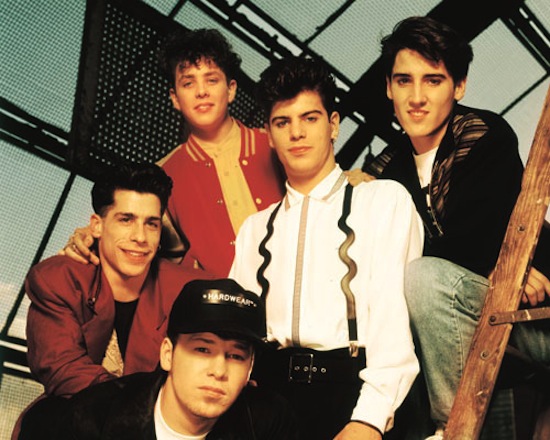 Fig: New Kids On The Block (NYNUK) during the 1980s
Donnie started his musical career from a band called New Kids On The Block also commonly famous as NYNUK. The band got immense success and fame in the 1980s and 1990s. The musical career gave Wahlberg a fruitful and a good start in music.
Donnie debuted as a side actor in 1996 in the movie Bullet. In the same year, he portrayed two different roles in different movies. However, he could grab the critics and the public's attention after the movie 'The Sixth Sense' in 1999.
Later, in 2001, Donnie stared in the television series Band of Brothers. He got a good response and cast for Boomtown series. Donnie received good response from critics in the movies and series. He got the immense height of success in acting as well. His most famous television series and movies include Bluebloods, Saw IV, Dead Silence, and many others.
Donnie has produced six movies and directed four movies. Most of his movies and television series like Boston's Finest, Rock This Boat, Return of the Mac, and Donnie Loves Jenny gained a hit tag. Wahlberg has also earned nominations for Primetime Emmy awards twice. Donnie is a producer and a star himself in the Wahlberg on the television. He has claimed many honorable nominations for his movies. Also, he has received much success from his music videos, songs, and DVDs. Most of the songs of the band has sold millions of copies.
How much is the Net worth of Donnie Wahlberg?
The estimated net worth of Donnie Wahlberg is $20 million. He has a huge house in Los Angeles that is worth about $ 2.5 million. He also has several luxury car collections that are of $2.5 million worth.
Who is Donnie Wahlberg's wife? In his Personal life
Donnie was previously married to Kimberly Fey in 1999. The couple had two sons, Xavier Alexander Wahlberg and Elijah Hendrix Wahlberg. The couple separated in 2008 due to the irreconcilable differences. Wahlberg started dating an actress and comedian Jenny McCarthy. The couple married in 2014. Donnie is also the stepfather of Evan Asher.
Facts about Donnie Wahlberg
As per reports, Donnie was a criminal after he set the fire in the hallway of the hotel by the bottle of alcohol. The punishment was for 20 years in prison. However, he admitted the crime in 1990, and for the public awareness campaigns that he performed, the charge decreased to a limit. Donnie is active in social media Twitter and Instagram with a huge fan following.
---
Singer
Songwriter
Actor
Director
Film Producer
record producer
Mark Wahlberg
Donald Edmond Wahlberg Jr.
Kimberly Fey
Jenny McCarthy
New Kids On The Block
NYNUK
---