Who is Bill Hader? Bio, SNL, Movies & TV shows, Net worth, Childhood, Facts
Facts of Who is Bill Hader? Bio, SNL, Movies & TV shows, Net worth, Childhood, Facts
Who is Bill Hader?
Bill Hader is known for his work on Saturday Night Live, where he impersonated real people and inhabited fake ones, for whom he also received three Emmy nominations. By profession, he is both an American comedian, a voice actor, a producer, and a writer.
In the Early life of Bill Hader
Hader was born on June 7, 1978, and raised in Tulsa, Oklahoma, the son of Sherri Renee (born Patton) and William Thomas Hader. His father owned an air freight company and worked as a restaurant manager, a truck driver and sometimes a stand-up comedian; his mother was a dance teacher. He's got two younger sisters, Katie and Kara. His ancestry includes German, Danish, Irish, and English; his surname comes from Germany.
Fig: Bill Hader in the early days
Patrick Henry Elementary School, Edison Junior High, and Cascia Hall Preparatory School are a number of schools attended by him. He had "a hard time focusing on class" and was always "joking around." Although he was not hated by classmates, he felt that he never really fit in and filled his time with watching movies and reading. He appreciated Monty Python, British comedy, and Mel Brooks and Woody Allen's films, many of which he was introduced through his father. He made short films with friends and starred in The Glass Menagerie's school play. Because of his "abysmal" grades, he was unable to gain admission to top film schools, so instead, he enrolled at Phoenix's Art Institute and later Scottsdale Community College. He worked as an usher at a nearby Tempe movie theater that allowed him to watch movies for free. He was fired for spoiling Titanic's end to noisy patrons. He met Nicholas Jasenovec, the director of Paper Heart, at Scottsdale.
In the Career(SNL) of Bill Hader, also in Movies & TV shows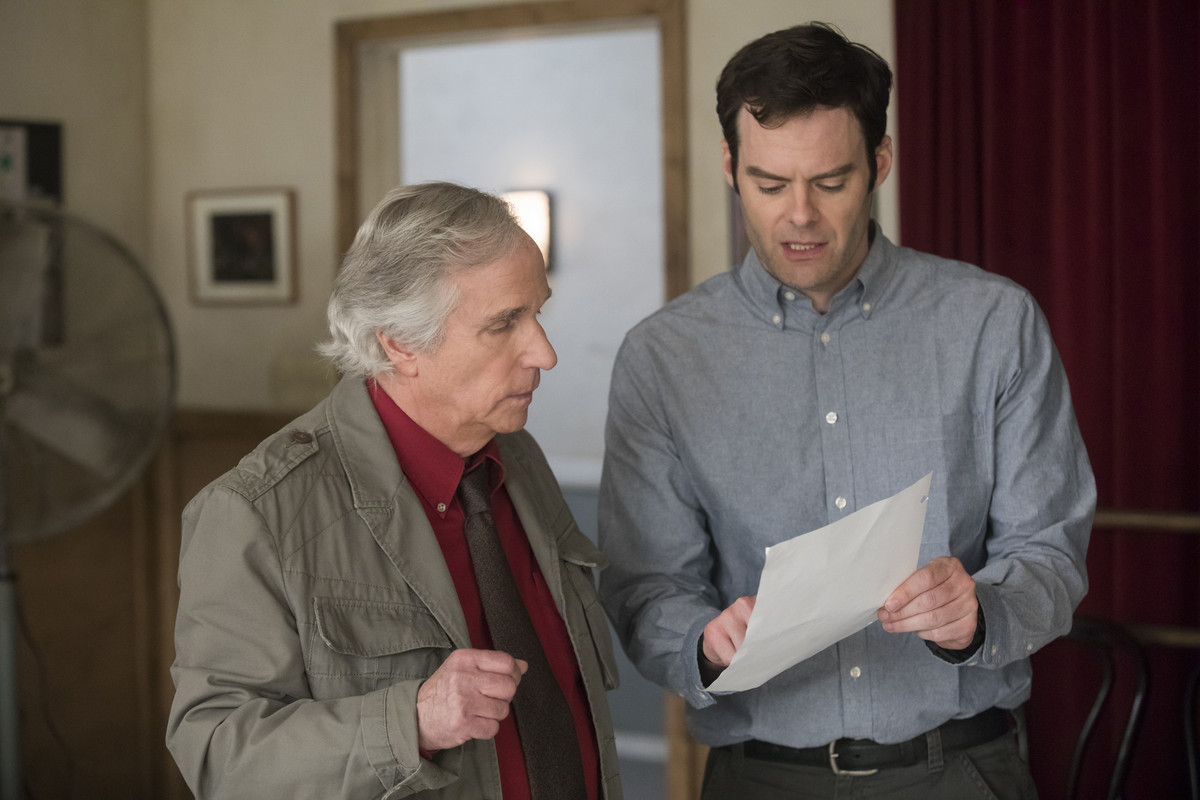 Fig: Bill Hader during Film direction
Hader's aspirations to become a filmmaker eventually led him to drop out of college and move to Los Angeles in 1999. His parents supported his decision to move, and when he arrived in Los Angeles, Hader used the money they had saved for college to live on. He found work as a production assistant (PA) while scouring The Hollywood Reporter's back pages, and he hoped to advance far enough to become an assistant director. He spent much of his "lonely and underemployed" young adulthood, filling up large amounts of spare time with movie marathons. He worked as a PA for 18-hour days on a regular basis, having little time to pursue his creative ambitions. He also Works as a PA on the DVD.
Empire of Dreams: The Star Wars Trilogy story; the feature films James Dean, Spider-Man, and Collateral Damage; as well as a post-production assistant on VH1's The Surreal Life. Hader worked briefly on Playboy TV's Night Calls as a PA and stage manager; he quit as he feared his parents would be disappointed. After a bad experience shooting The Scorpion King, he quit being a PA. He subsequently secured a job as a nighttime assistant editor at the Triage Entertainment post-production facility. He invested money in his own short film but was too embarrassed to release it. Shortly thereafter, a longtime girlfriend broke up.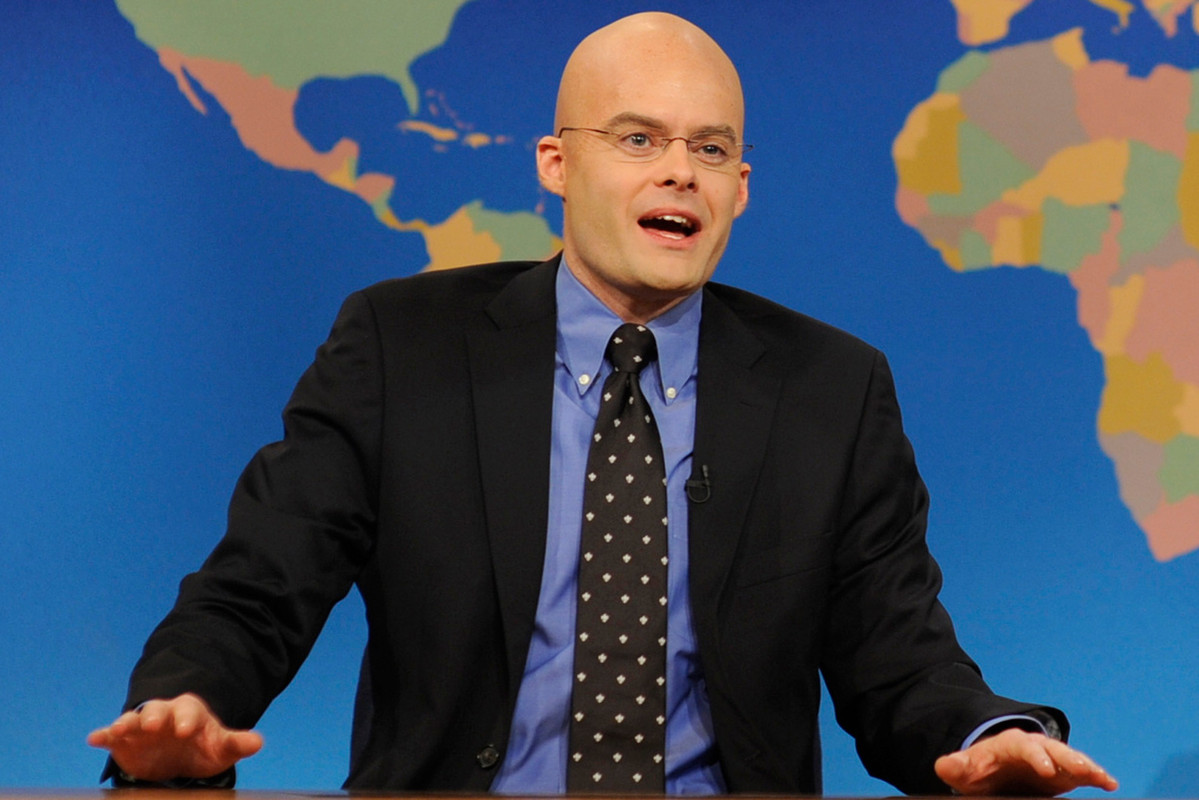 Fig: Bill Hader during SNL show
Desperate for a change, in March 2003, he began attending comedy classes with friends at the Second City improvisational comedy enterprise. It soon became a creative outlet, and along with Matt Offerman, he formed a comedy group called Animals from the Future. In Van Nuys, the group performed backyard shows. The brother of Offerman, actor Nick Offerman, told about the group to his wife, Megan Mullally. Mulally invited Saturday Night Live (SNL) creator and executive producer Lorne Michaels to come to Los Angeles and see a performance. The group later flew to New York to perform once again for a group of SNL producers. Hader got an agent and manager as a result of the audition. He was nervous before his audition and struggled to highlight his strengths. Just before he was discovered for SNL, Hader was working on Iron Chef America as an assistant editor.
How much is Bill Hader Net worth?
His fans appreciate Bill for his performing skills and his impressions. Truth be told, from his acting career he earns a tremendous amount of money. From his comedy career, he makes an impressive sum. Therefore, we can assume that the net worth of Bill Hader is in millions of dollars. But what is the exact net worth of Bill Hader? As of 2018, the net worth of Bill Hader is estimated at $8 million in total. Bill is currently focusing on his upcoming projects to be released in 2018 and 2019. So, we can expect that the net worth of Bill Hader will rise to a great extent in the coming days.
Who is Bill Hader wife?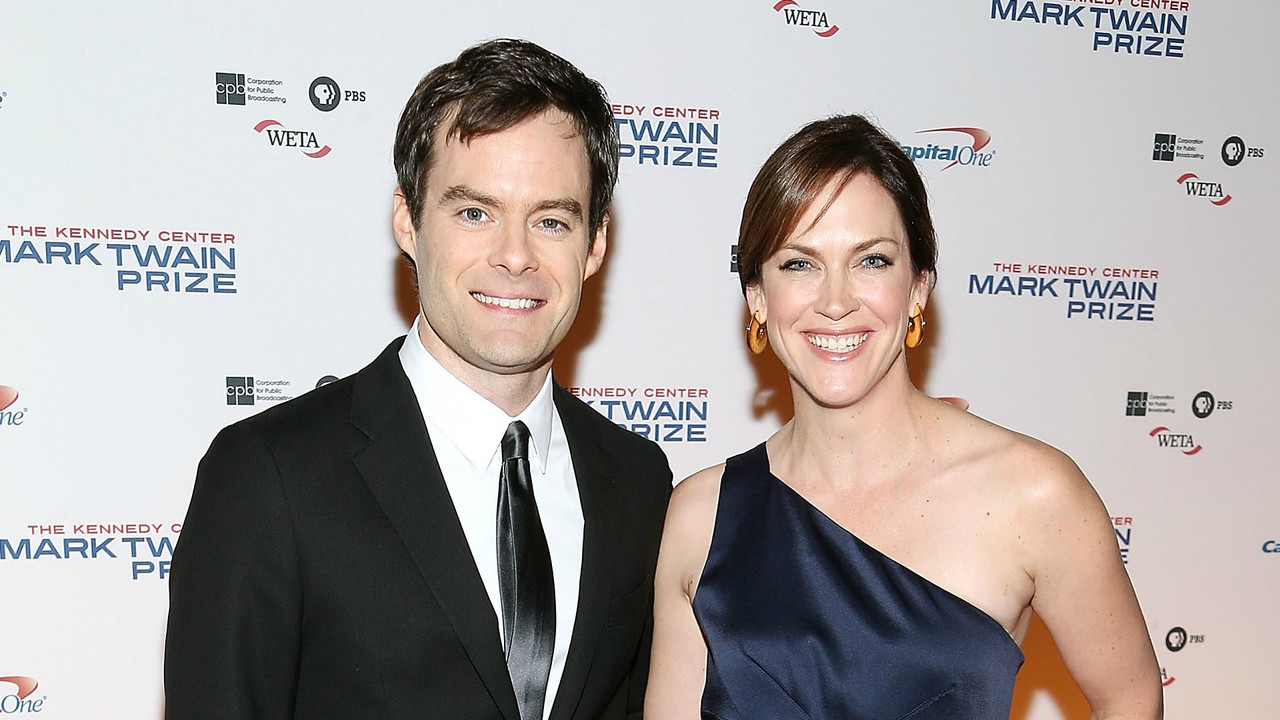 Fig: Bill Hader with his wife Maggie Carey
Hader married to a writer, director Maggie Carey. Three of their daughters are born in October 2009, July 2012, and November 2014. Hader and Carey announced their separation in 2017. Hader filed for divorce in December 2017. The uncontested divorce was settled on March 1, 2018, and restored to single people on June 23, 2018.
Facts about Bill Hader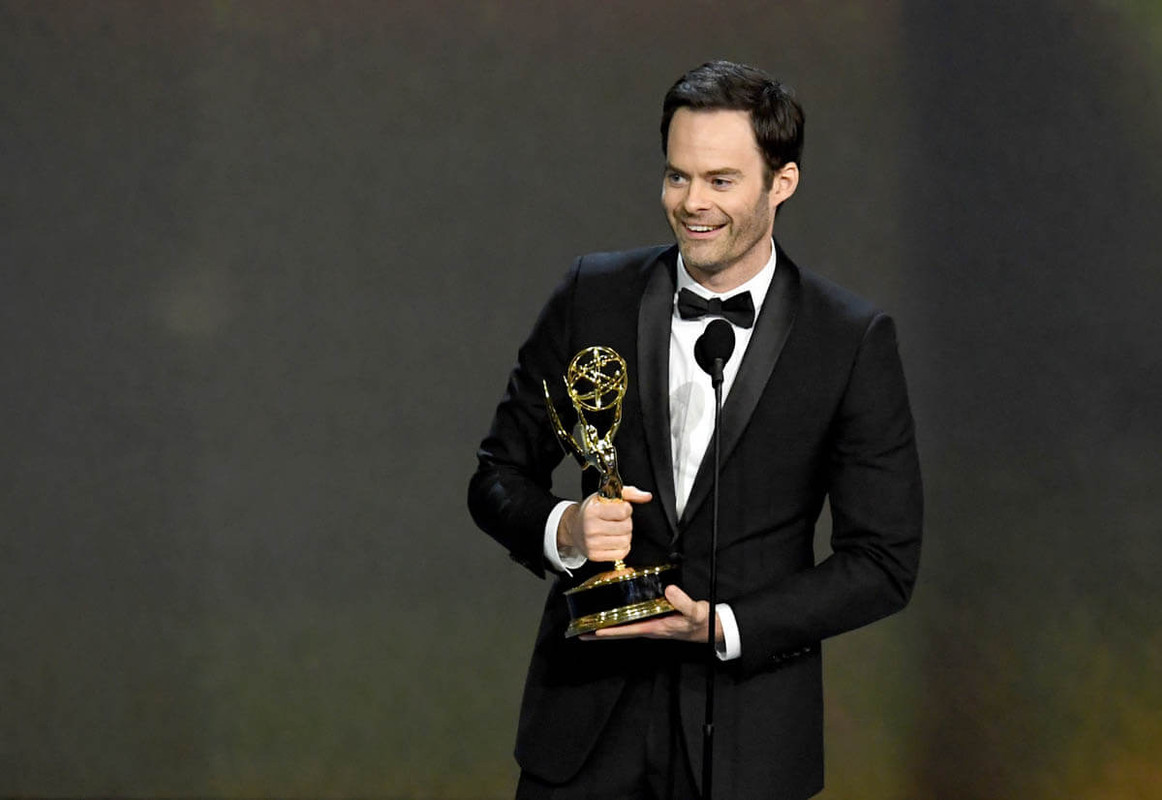 Fig: Bill Hader with Emmy Award
William Thomas Hader Jr who was later known as Bill Hader. He had a very tough time in his life due to the divorced which was filed by both of them. As of 2018, he has not a single account on any social media platform. He didn't open up yet about the reason he doesn't prefer social media.
---
Actor
Producer
Comedian
Writer
Bill Hader
Maggie Carey
---