What is Samira Wiley doing? Bio: Career, Net worth, Personal life, Early life, Facts
February 8, 2019
Who is Samira Wiley?
Popularly known for the acting role in Hollywood series 'Orange Is the New Black' & 'The Handmaid's Tale', Samira Wiley is also a producer by profession. Hollywood gem American actress Samira Wiley has starred in her modeling career too. Samira is open on her sexuality as a gay black woman.
What is Samira Wiley doing?
After the Emmy award, news on Samira's love & sexuality is read and currently, news on Aerie brand's body positivity campaign for inclusivity is on a highlight. Samira couldn't believe that she was nominated as well as titled with the award. On increasing popularity, Samira openly spoked about the realization of her sexuality being a gay woman on which she had cried before knowing own sexual orientation and also shared her love with Lauren publicly. Currently, US lingerie Brand Aerie is on a campaign to promote clothing for all sizes & types of women body rather just for slim or model/sexy body, with Samira and more activist women celebs.
When and how did Samira Wiley start her Career?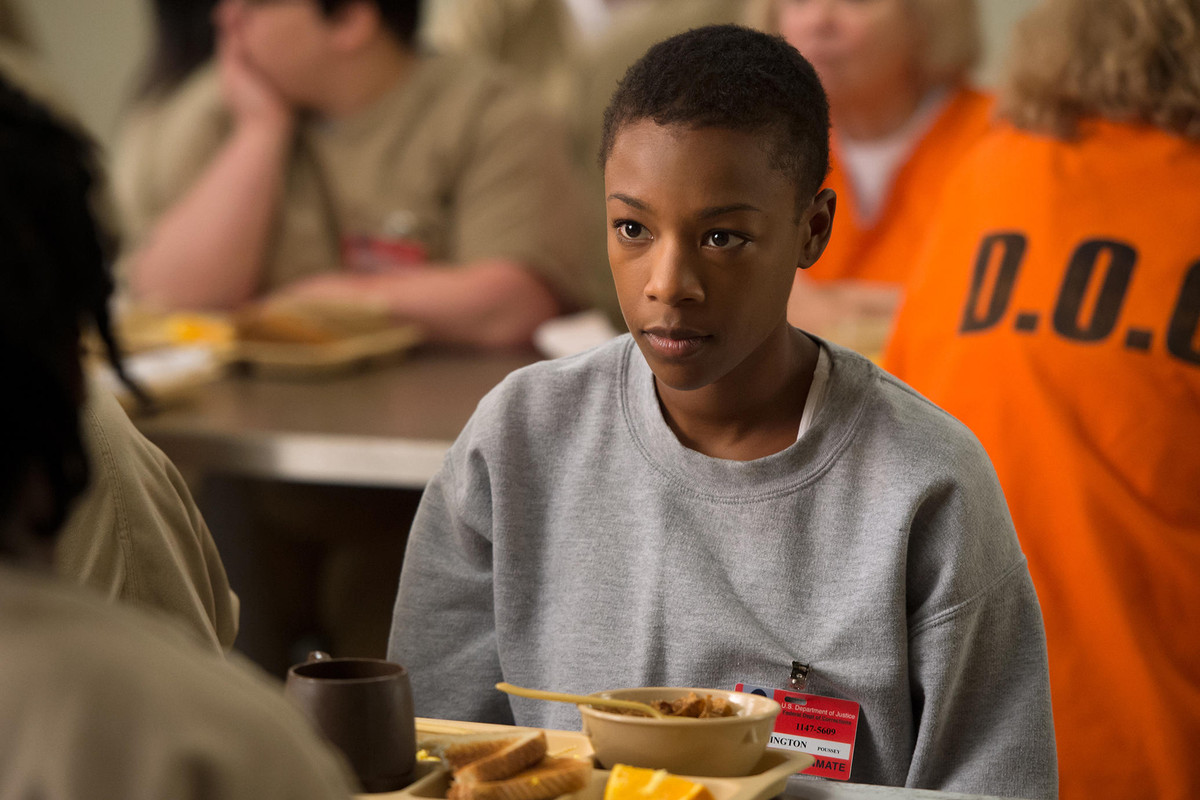 Fig: Samira Wiley in Orange Is the New Black
Samira Wiley's profession life highlights movies & television shows, along with other theatrical work. She has debuted in Hollywood in 2011 playing a role in a comedy movie 'The Sitter' and also on a TV series 'The Unforgettable' on the same year. Among her numerous act roles, she is best known for 'Orange Is the New Black' series 2013-2017 and 'The Handmaid's Tale' 2017-2018. Here in these series her role on the lesbian characters was most liked by the audience.
These series not only tagged Samira with praises also made her win Screen Actors Guild Award for a role in 'Orange Is the New Black' in 2017 and Emmy Award for 'The Handmaid's Tale' on the following year 2018. Adding to these two sparkling awards Samira was also honored with Visibility Award 2015 by 'Human Right Campaign' for her LGBTI work.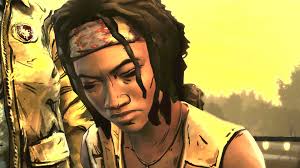 Fig: Samira Wiley's First Teaser in The Walking Dead
On the modeling sector, Samira was titled 'Ingenue of the Year' in 2014 by Out Magazine and also got listed on 'Out 100' of 2017 on the same magazine. Samira also appeared in Maniac Magazine. Different from Glamour world Samira is seen in a Video Game 'Walking dead', portraying a character and also has voiced some audio projects.
How much is the Net worth of Samira Wiley?
Despite no records of Samira Wiley's earning, as of 2018, her net worth is estimated at around $3 Million. Samira is living her luxurious lifestyle with her partner. Her main earning is seen through screen work.
Who is in the Personal life of Samira Wiley?
Fig: Samira Wiley weds Lauren Morelli
Samira Wiley is living a happy married life with her girlfriend Lauren Morelli the writer of 'Orange Is the New Black'. Along with being a writer, Pennsylvanian Lauren is also a professional dancer. The couple got engaged in 2016 & married in 2017, as their love & friendship relationship was since 2014. Samira and Lauren are living a family life in California.
How was the Early life of Samira Wiley?
Fig: Samira Wiley in her childhood
Born on the lap of co-pastors parents Christine Y. Wiley and Dennis W. Wiley on April 15, 1987, Samira Wiley lived her childhood in Washington D.C. with her two siblings. The parents being supportive of the LGBTI community always stood with Samira on any of her choices. Samira did her study in Washington as well in New York, from the Duke Ellington School of Arts and Juilliard School respectively. Earning a degree in fine arts in 2010 Samira was seen active in theatre performance. She knew from an early age that she wants to do acting as her profession, which shaped her future as what she is today.
Facts about Samira Wiley
- Loves dancing, just like her partner Lauren
- Samira is seen forward in donating money and helping needy, alongside her career
---
Actress
Producer
model
Samira Denise Wiley
---