West Virginia Governor Jim Justice: Career, Net worth, Personal life, Early life, Facts
September 18, 2018
Who is Jim Justice?
Jim Justice is an American politician who is the 36th and current governor of West Virginia. Apart from it, he is also an American coal mining and Agricultural businessman.
How was the Early life of Jim Justice?
He was born as James Conley Justice II on 27 April 195, in Charleston, West Virginia, US but grew up in Raleigh Country, West Virginia. He is the son of father James Conley Justice and mother Edna Ruth Justice. He attended at the University of Tennessee on an athletic scholarship for golf. Later, he transferred to Marshall University where he was a two-year caption on the Thundering Herd golf team. From there, he received his bachelor's degree and a Masters in Business Administration.
How did Jim Justice start his Career?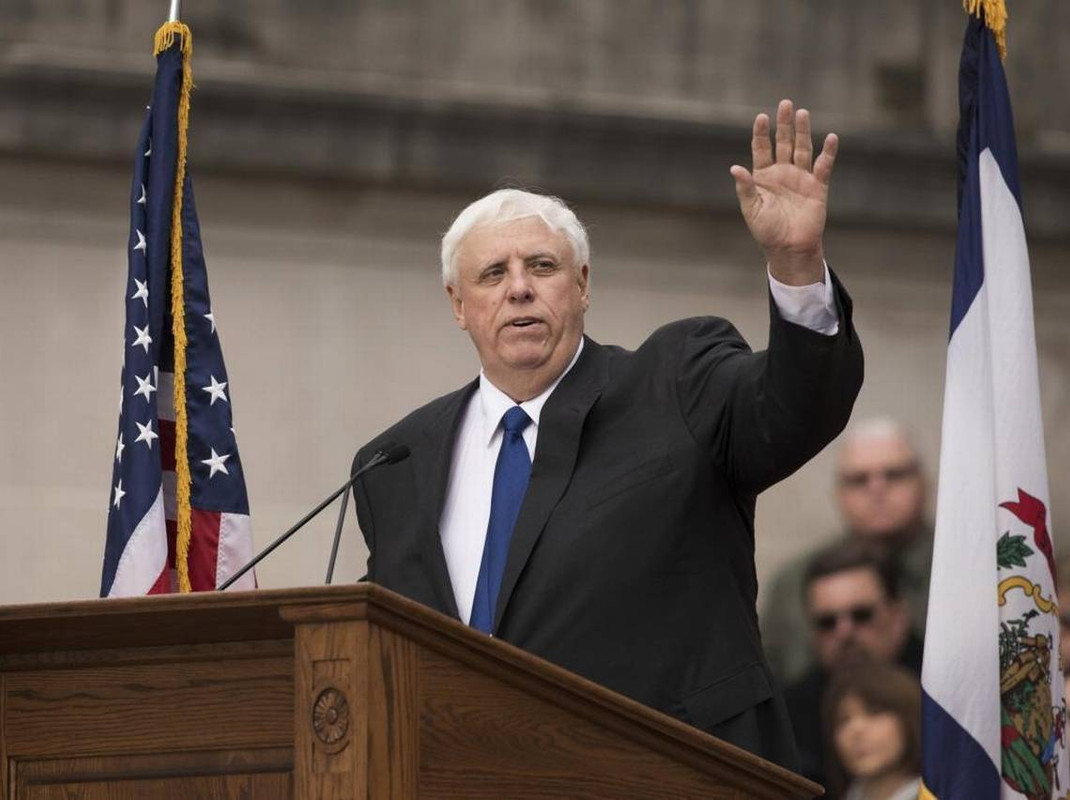 After the completion of his study, he went into the family agriculture business. He started his business journey in 1977 through Bluestone Farms. That farm was the largest grain producer on the East Coast and grew to more than 50,000 acres in four states. After a huge profit and success in agricultural business, he became the owner of Coal Mines and Resorts. In 2009, he estimated an income of $568 by selling some of
his coal business to the Russian company Mechel. Later, in the same year 2009, he bought a company called the Greenbrier in White Sulphur Spring, West Virginia for $20.5 million. Six years later, in 2015 a huge drop in the price of coal led Mechel to close some of the mines and he bought the business back from Michel for just $5 million. Now he serves as the owner or chief executive officer of over 50 companies.
Jim Justice in Politics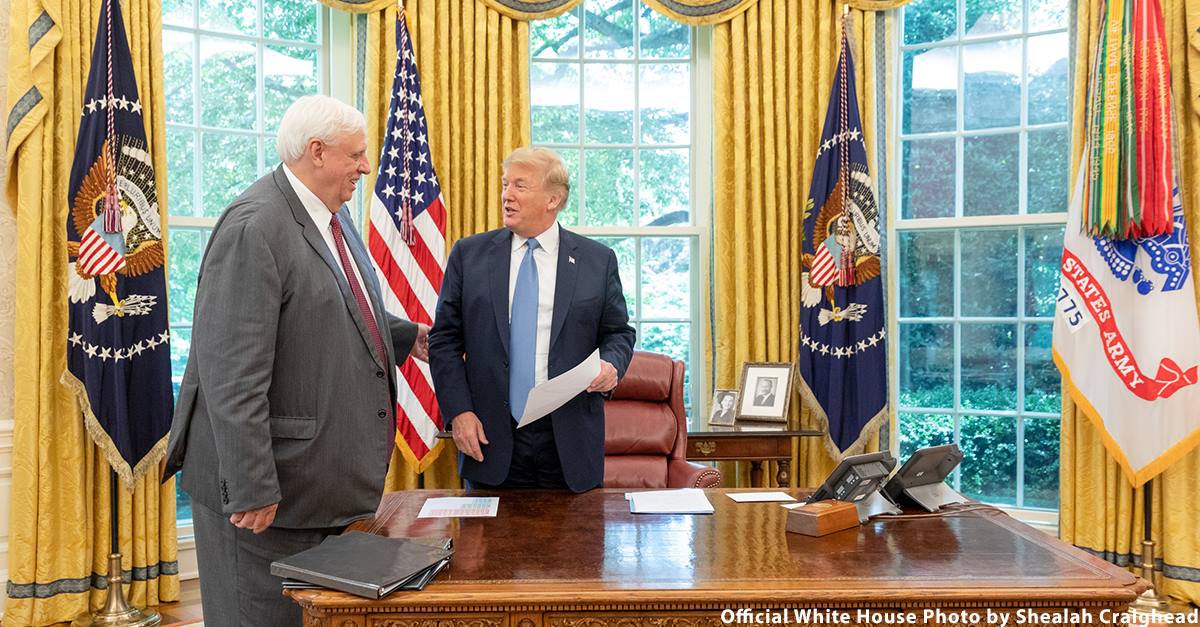 Governor Jim Justice welcome his friend President Donald J. Trump.
In 2015, he started his political career by declaring his candidacy for Governor of West Virginia in the 2016 election as a Democratic Party member. After that, in May 2016, he won the Democratic nomination for governor. Then, he ran against Republican Nominee Bill Cole in the General election and again won the election on 8 November 2016. Around a year later in August 2017, he announced that he had rejoined the Republican Party. At present, as the governor, he is serving West Virginia.
What can be the Net worth of Jim Justice?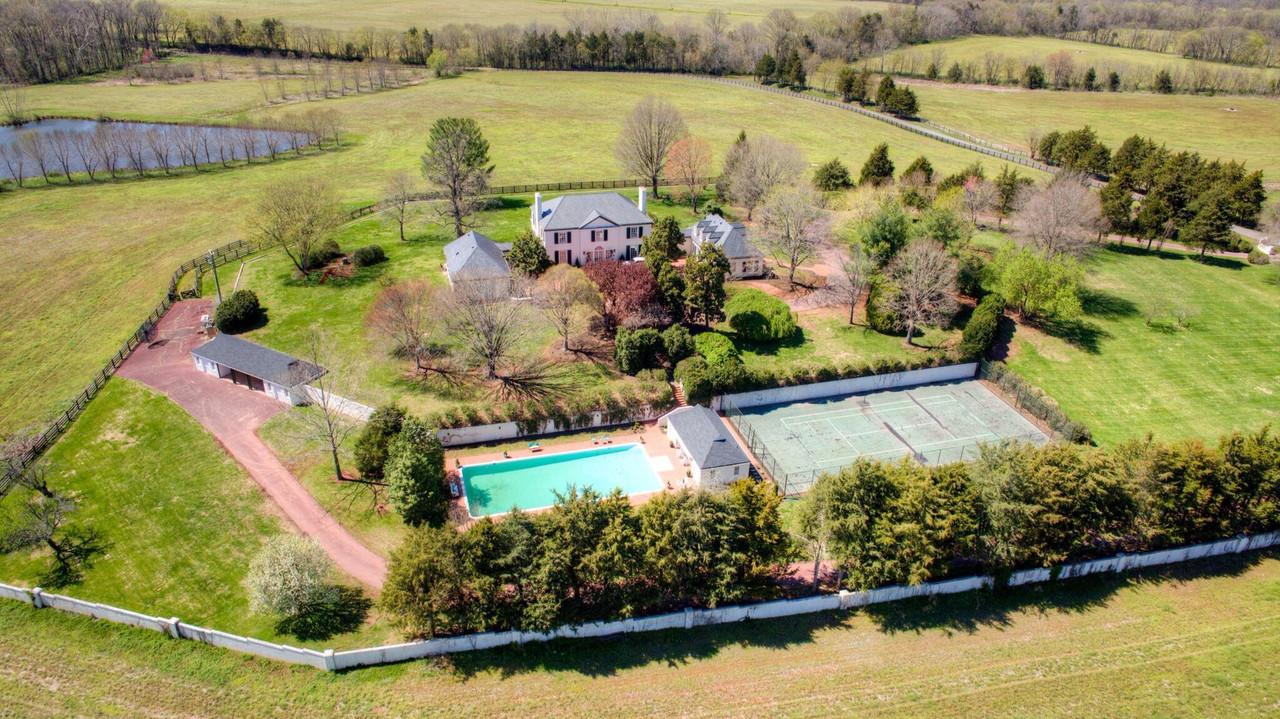 As of 2018, his net worth is estimated to b approximately $1.9 billion that he has earned through business and political career. He earns $175 thousand annually as a current governor of West Virginia. He has a house in Lewisburg, West Virginia where he resides with his wife and children. Being a kind-hearted person, his charitable activities include $25 million for the James C. Justice National Scout Camp. Similarly, he also provides $5 million to the Marshall University from where he had completed his graduation. Along with it, he also serves $10 million to the Cleveland Clinic. Furthermore, he gives away more than $1 million annually to the Dream Tree for kids Campaign as a Christmas gift.
Who is in the Personal life of Jim Justice?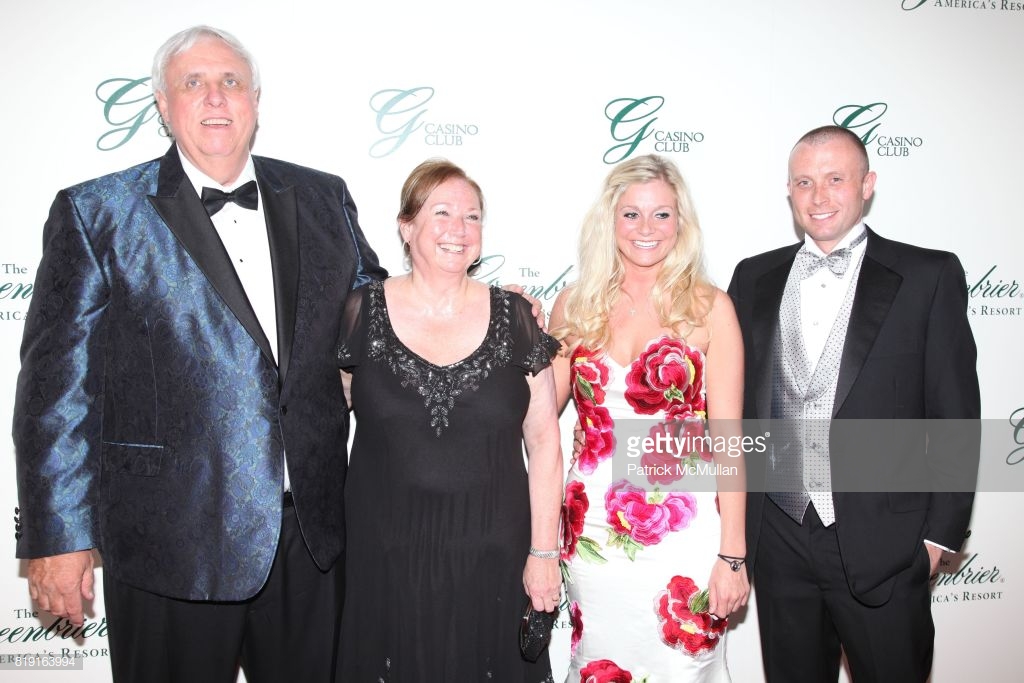 During his high school, he met Cathy Justice with whom he married and has two children at present. He has a son named Jay and a daughter Jill. At current, he is living happily with his wife and children in his Lewisburg, West Virginia house.
Facts about Jim Justice
Apart from being a governor and businessman, he also volunteers as a coach in a local high school basketball team in his West Virginia community. He once credited with saving a historic resort named Greenbrier.
---
Politician
Businessman
Governor
James Conley Justice II
Bill Cole
Cathy Justice
---