Troian Bellisario bio, Career, Early life, Personal life, Net worth, Facts
June 4, 2019
Who is Troian Bellisario?
Troian Avery Bellisario simply named as Troian Bellisario is an American actress. She grew up in this industry, so it's possible even to say that she has acted and directed in her blood. At the age of three years, old Troian started acting and her very first role was in her father's movie named 'Last Rites'. She first rose to prominence as Spencer Hastings in "Pretty Little Liars".
In the Early Life of Troian Bellisario
Stunning and gorgeous Troian Bellisario born on October 28, 1985, in Los Angeles, California, the USA with the birth name of Troian Avery Bellisario. She belongs to mixed ethnicity background, which could be cited as one of the reasons for her exotic good looks. Daughter of a TV producer Donald P. Bellisario and his beloved wife actress Deborah Pratt, it was quite obvious for her to go to the same field.
Since either of her parents belonged to the industry, it didn't take much for her to enter the business. As a matter of fact, she had long started her career as a tot. She was only three years of age when she made her debut on film "Last Rites". It was like she was destined to become an actor. However, she continued her education despite the early start of her career. She's graduated from the University of Southern California's School of Theatre.
In the Career of Troian Bellisario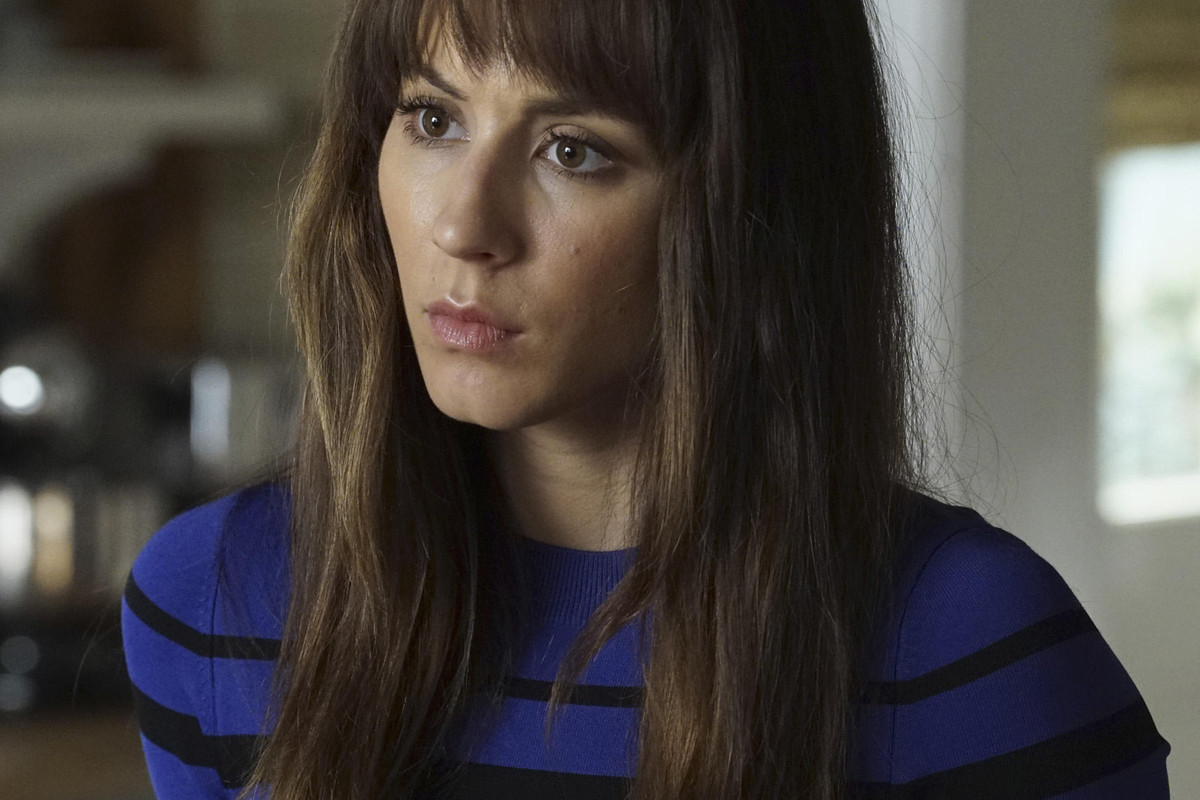 Fig: Troian Bellisario in Pretty Little Liars
Troian Bellisario made her acting debut at the age of three in the 1988 movie 'Last Rites'. She then appeared in an episode of the TV series 'Quantum Leap' and in two episodes of the series 'Tequila and Bonetti' in 1990 and 1992 respectively. Six years later, in 1998, she co-starred with Ashley and Mary-Kate Olsen in the flick 'Billboard Dad'. From 2006 to 2016, Bellisario appeared in a number of short films such as 'Unspoken', 'Intersect', 'The Come Up', 'Archer House', 'Immediately Afterlife' and 'Amy', to name a few.
In November 2009, she was cast as Spencer Hastings in the ABC's TV show 'Pretty Little Liars'. This show, which is still running, is based on the same name book series. She also appeared as Amanda in the 2010 flick 'Consent'. From 2012 to 2013, Bellisario appeared in the web series titled 'Lauren'. In this, she played the lead character of 'Sergeant Lauren Weil'.
In 2014, Bellisario appeared in the web series 'Pa-gents with Chris'. The same year, she did two episodes of the TV show 'Suits'. The following year, in 2015, the actress was cast in a leading role in the movie 'Martyrs'. She also portrayed herself in the same year's web series 'Instagram Intervention with Troian Bellisario.' After that, Bellisario did the television film 'Sister Cities'. Currently, she is working on her film projects 'Feed' and 'Clara' respectively.
How much is the net worth of Troian Bellisario?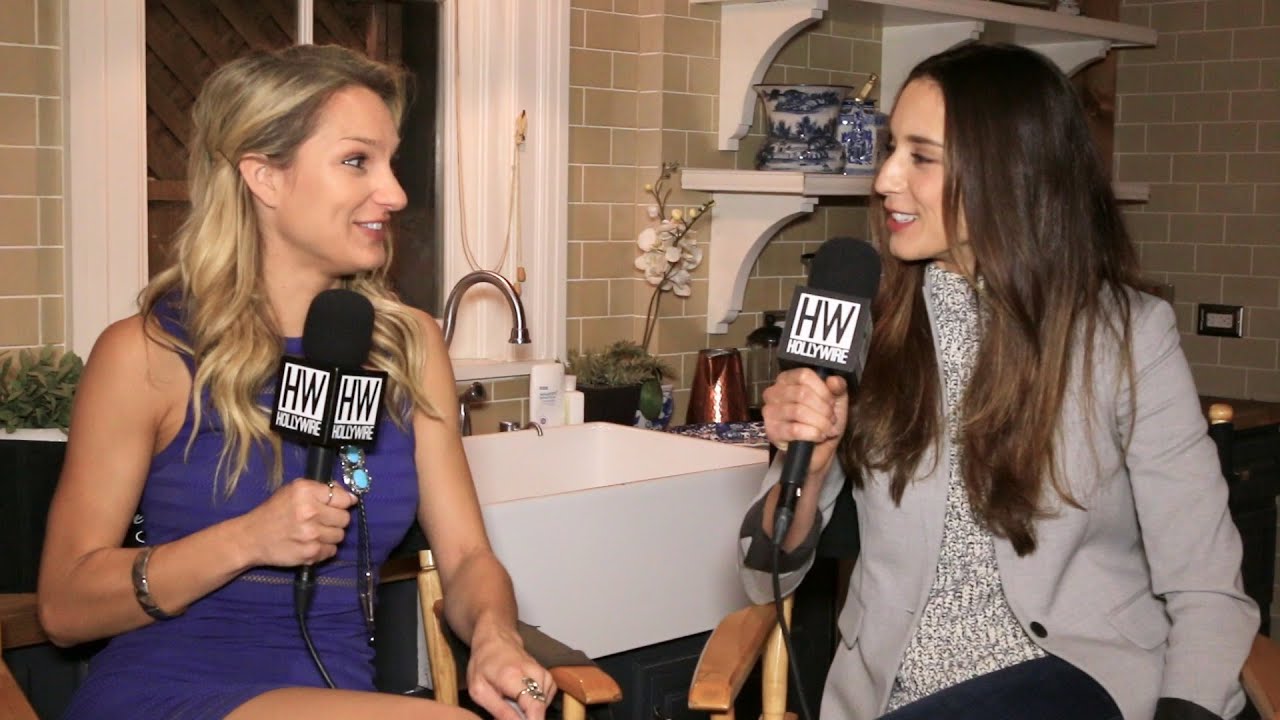 Fig: Troian Bellisario in interview
A talented and gorgeous actor has just reached the 32 and already has the estimated net worth of $3 million. She has made the wealth from her own hard work and dedication. And she holds the potential to become bigger than she is as of today. Her hobbies include dancing, writing and playing guitar.
Details about her can be obtained from the wiki and other related personal sites. Also, her fans and admirers can fetch more information about the stunner through her fansite and another networking site available on the internet.
In the Personal Life of Troian Bellisario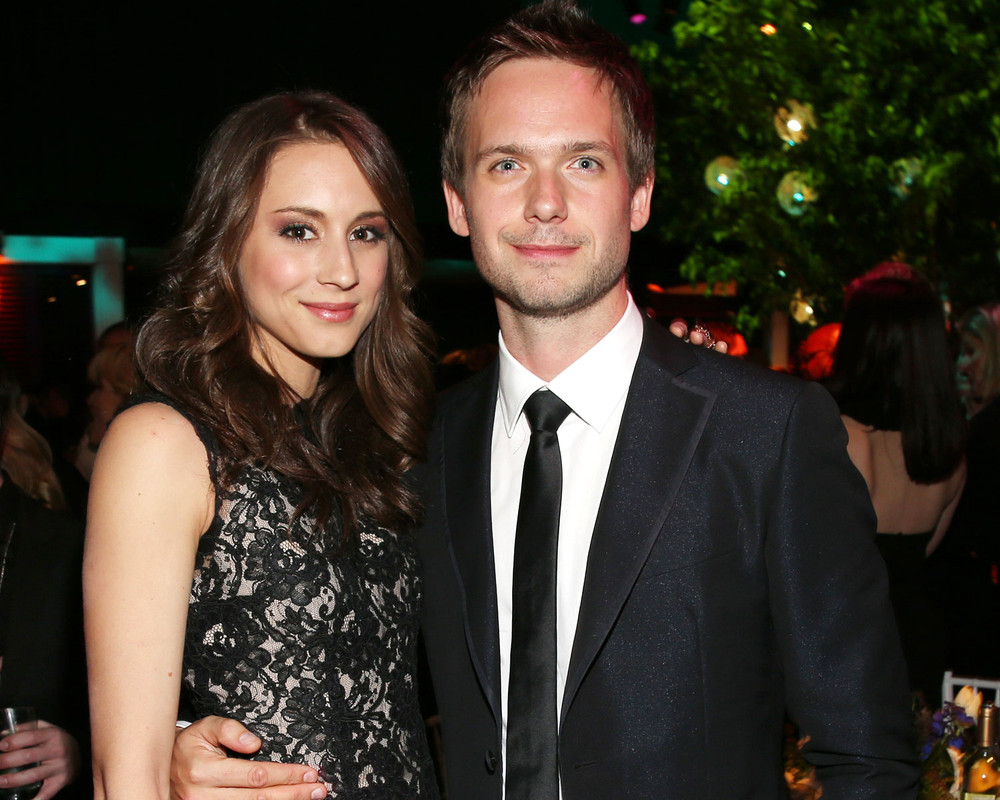 Fig: Troian Bellisario with her husband Patrick J Adams
About her personal life biography, she's currently dating the actor and photographer Patrick J. Adams. Her relationship with boyfriend, Patrick has only been a couple of years old. But looking at the two of them, they're heavily in love. Besides, they also make a really good looking pair.
Despite a busy work schedule and living apart due to work commitments, they both have figured out ways to sustain their long-distance relationship and remain happy. Troian and her guy have broken the myth that says the long-distance relationship doesn't last. Both these individuals are setting an example that if love is there in heart, anything is possible. We wish them the best for their future ahead.
On February 24, 2014, the couple declared their commitment. Bellisario and Adams married on December 10, 2016, in Santa Barbara, California. In August 2018, E! News confirmed Bellisario was pregnant with her first child. On October 8, 2018, Bellisario announced via Instagram that she had given birth to their first child, a girl. She stated she loves spending most of her time with her boyfriend traveling to countries to countries across.
Facts of Troian Bellisario
She enjoyed the shooting of movies Jurassic Park and Batman Returns during her childhood as her parents are producers.
She is afraid of malls. She gets anxiety attacks if she visits them. Bellisario, thus, prefers to shop for clothes from boutiques and flea markets.
From 2012 to 2013, she was a part of the series Lauren, which appeared on the WIGS YouTube channel. She portrayed the main role of Sergeant Lauren Weil.
---
American actress
Troian Bellisario
Troian Avery Bellisario
Deborah Pratt
Patrick J. Adams
---