Trish Stratus Titled As Legend Of WWE Women Wrestling, Know More about her Career & Net Worth
February 5, 2018
The Retired Professional Wrestler, Trish Stratus is The Canadain born Actress, Former Fitness Model & TV Personality. Patrica Anne Stratigeas has always been known by her Stage name Trish Stratus. Initially, she started working as a receptionist at the local Gym, after the approach by the MuscleMag Magazine, that appeared on the cover of May 1998 issue. She then went on to work on several Magazines.
The Former Fitness Model, Trish Stratus Has Been Titled As The WWE Legend In Her Professional Career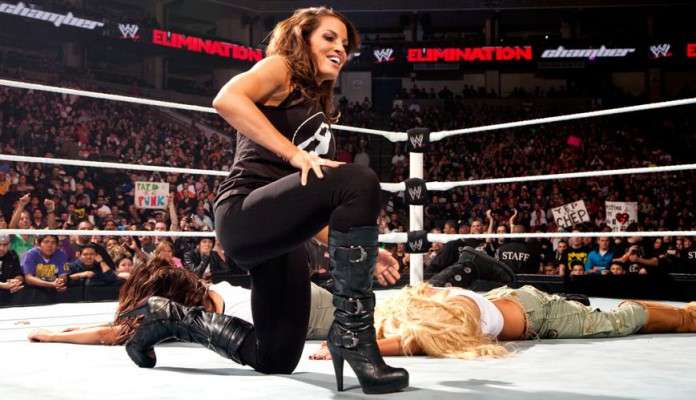 Legend of the WWE, Stratus is loved by fans across the world with her incredible fame of wrestling between 2000 and 2011. She began her career as a fitness model, before working with the WWE and making a name for herself. She had on-screen affair with boss Vince McMahon. The Canadian won the WWE Women's Championship a record seven times with a record, and also won the hardcore title during her career.
On September 17, 2006, after winning her record-setting Seventh Women's Championship, Stratus retired from professional. Stratus was a trainer for WWE Tough Enough In 2011. In 2013 at age of 36, she was inducted into the WWE Hall of Fame, which made her the youngest person to ever be inducted. She is a multi-talented personality, besides professional wrestling, appearing on a number of magazine covers and has been involved in charity work. She owns a yoga studio and has also hosted several awards and television shows.
What Is The Estimated Net Worth Trish Stratus Has Accumulated?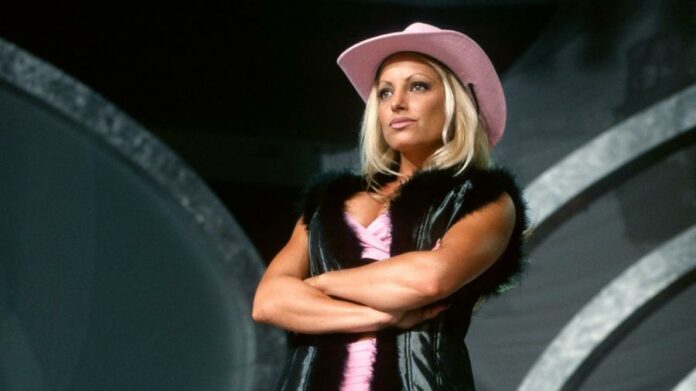 Trish Stratus, being involved in York University as the regular student she also began working as a fitness model. She was invited to do a test shoot for MuscleMag International While working as a receptionist at a gym during a faculty strike at York. She began wrestling in 2000, appearing as a "heel". Trish Stratus is a retired Greek Canadian wrestler, fitness model, and actress. Trisha Stratus has a net worth of $6 million dollars.
Know More About The Personal life Of Former Fitness Model, Trish Stratus
Anne Stratigeas the eldest daughter of John and Alice Stratigeas is of Greek descent. Stratigeas married on September 30, 2006 with her high school love and boyfriend of fourteen years, Ron Fisico. Several WWE Divas were in attendance at the wedding, and her bridal gown was featured on a cover of Today's Bride magazine World wrestling was present at her wedding ceremony. Stratus has a number of other projects outside of the WWE including being a fitness model, actress, and TV personality is one of the busy celebrities. She gave a number of the shoot for magazines and also owns her own yoga studio and also involves in charity work.
When Did Trish Stratus Ring Her Weeding Bells?
Stratus is married to her school love Ron Fisico, on 30 September 2006. They together have two children, Maximus Stratus was born on September 2013, and Madison-Patricia was born on January 2017.
Early life Of Trish Stratus in Ontario, Canada
Strategies grew up in Richmond Hill, Ontario, Canada. She attended Bayview Secondary School in the hometown. She got enrolled at York University, her course include biology and kinesiology and She enjoyed playing soccer and also the field hockey in her college days. Due to a faculty strike, she was forced to change her plans in 1997.
---
Ron Fisico
Trish Stratus
Vin McMahon
WWE Women's Champion
Fitness Model
Inducted WWE Hall Of Fame
MuscleMag Magazine
---