Thandie Newton bio: News, Movie & Tv shows, Net worth, Personal life, Early life, Facts
April 5, 2019
Who is Thandie Newton?
English Actress Thandie Newton is known for her acting talent not only in British movies, and also in the American film industry. Along being a film actor, Thandie Newton has also appeared in television shows. Although popularly known with the name as Thandie Newton, her actual full name stands as Melanie Thandie Newton.
In the Early life of Thandie Newton
British Thandie Newton was born in a black ethnicity in London England in 1972. Although born in London, Thandie lives in Zimbabwe till the toddler age of three before moving to Cornwall Britain until the age of eleven. Thandie's Zimbabwean mom Nyasha Newton was a health worker whereas British dad Nick Newton was a lab technician & also an artist. Thandie has a younger brother as a sibling with whom she shared her childhood. Thandie attended Catholic school where she learned dance too. Living as the only black skin family among the white-skinned community was a less pleasant experience, pulling her confidence down in her young age. Here dance helped her to maintain her confidence.
Thandie went to London's Art Educational school and also got a scholarship in Tring Park School for Performing Arts where she dreamed for a dance career. But her back injury dashed down this dream. Thandie was just nineteen when she did her first acting debut in 1991 and then moved to Los Angeles California for an acting career which she chooses after the dance. But again she returned her England for her education, graduating in Downing College at the University of Cambridge in 1995 studying anthropology. Although returned for study, here Thandie continued her acting career between her semesters. Thandie today has British citizenship, and starring in her acting career proudly representing her black ethnicity. After the dance, it was her acting career that helps her to be more confident in expressing herself & advocacy for the issue she focuses for.
Movie & Tv shows of Thandie Newton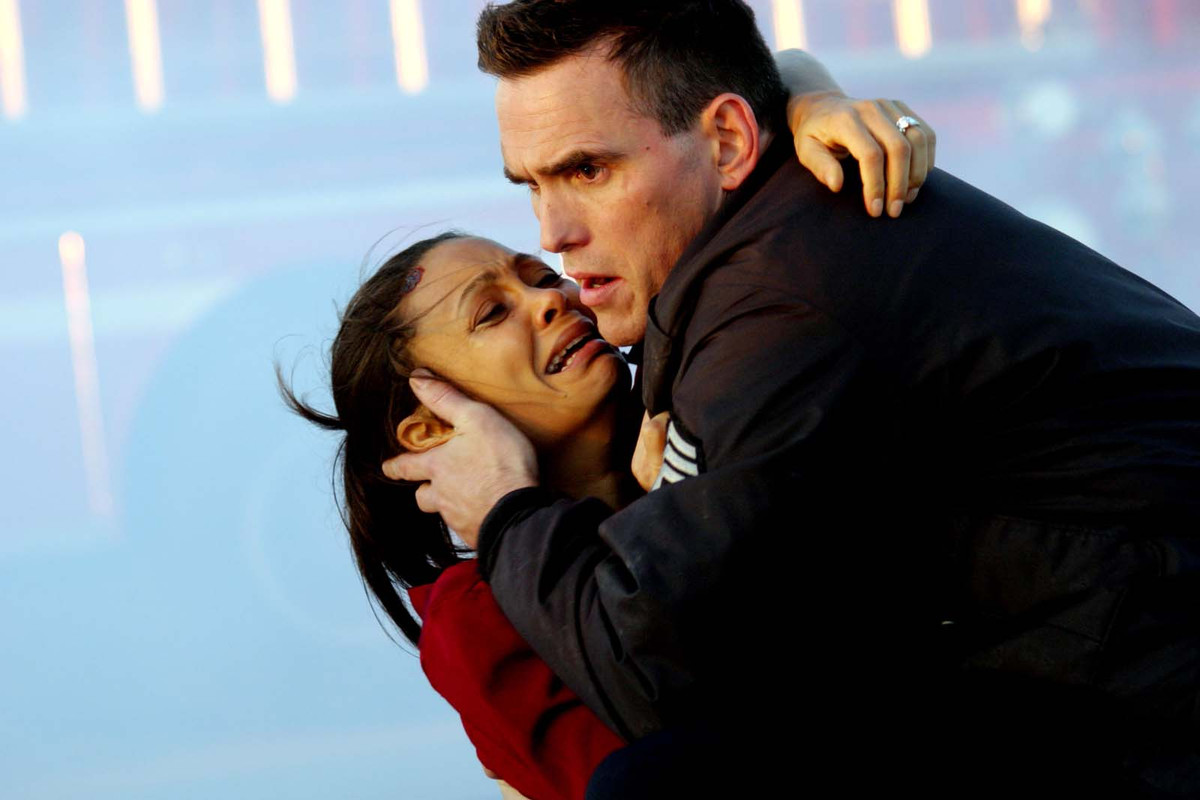 Fig: Thandie Newton in Crash
Diverse role actor Thandie Newton professionally stepped acting field in 1991 having a role in the movie 'Flirting' & television series 'Pirate Prince'. Thandie never judged role based on screens type, she always stepped ahead in playing her part either on a big or small screen. Thandie has played horror to comedy; slavery role to bio story; & various variety roles. Today her numerous act work has titled Thandie with many nominations along with awards.
The list of her movies highlight 'Crash' (2004) which handed her with BAFTA Award for Best Actress in supporting role, Broadcast Film Critics Association Award for Best Cast, Black Reel Award for Best Ensemble, Empire Award for Best Actress, London Film Critics Circle Award on British Supporting Actress for the year, Hollywood Film Festival Award for Ensemble of the Year, Phoenix Film Critics Society Award for Best Cast, Screen Actor Guild Award for Outstanding Performance by a Cast in a Motion Picture, Satellite Award for Best Cast- Motion Picture, and also Washington D.C. Area Film Critics Association Award for Best Ensemble Cast; and movie 'For Colored Girls' (2010) too got her the Black Reel Award on Best Ensemble. On series part 'Westworld' (2016) bagged her with awards: Primetime Emmy Awards on Outstanding Supporting Actress and Critics' Choice Television Award for Best Supporting Actress. British-African act star Thandie mostly got a role in the black community because of her skin color, which she proudly made her strength & platform to express herself for the community.
How much is the net worth of Thandie Newton?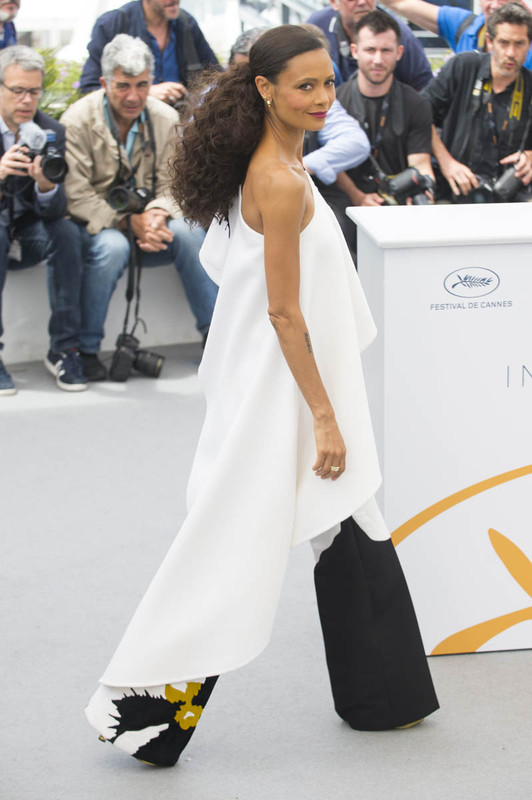 Fig: Thandie Newton as a model
The net worth of Thandie Newton which was around $17 million, has now reached around $25 million. Mainly acting is the source of her earning. Despite being richer with growing time, Thandie is not only on being wealthier; as she is seen active on charitable works too.
In the Personal life of Thandie Newton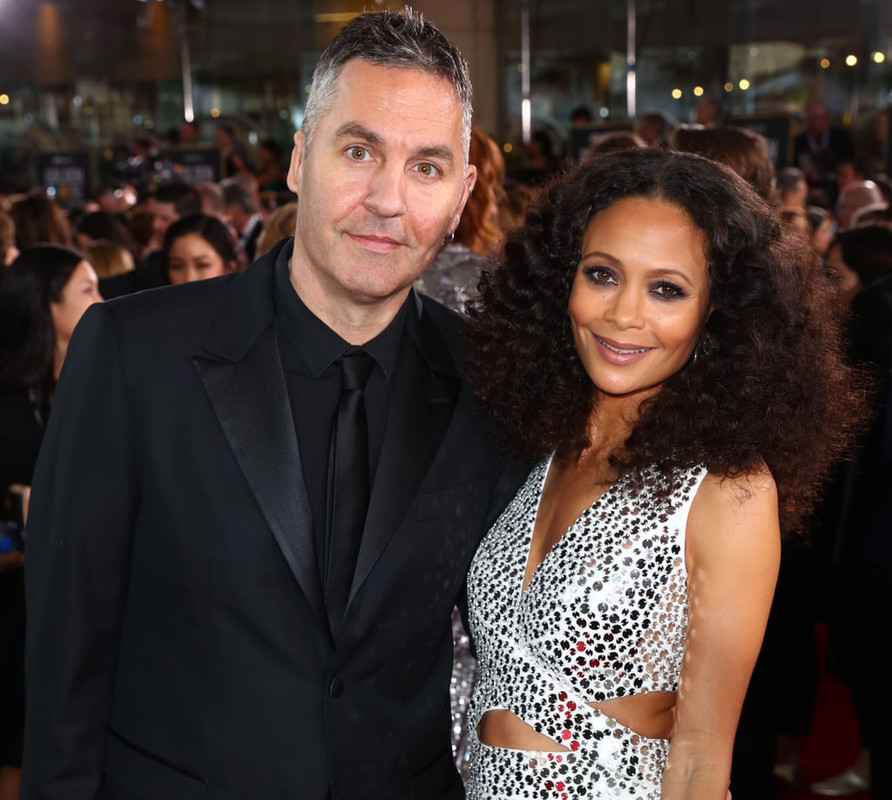 Fig: Thandie Newton with her husband Oliver Parker
Popular with the nickname as a queen of practical jokes in the film industry, fun loving Thandie Newton is perfect in balancing her work life & family life. She was always seen forward in her role despite her pregnancy or any family responsibility. Thandie is living a happy family life with three children and husband Oliver Parker, who is a director, producer & also a screenwriter. They got married on July 11, 1998, and are still on strong bond. Besides her acting career, Thandie is seen energetic in social work mainly on violence against women.
Latest news about Thandie Newton
After the news that Thandie is directing a film based on 1960s African-American girls, latest news on Thandie mostly reads on her fourteen-year-old daughter Nico Parker, connecting together with forty-six-year-old Thandie. Both mom & daughter along with almost similar look are on the same line of career i.e. acting and are seen on the same red carpet photo shoot. Nico was in Disney's live Dumbo. Recent news also reads on Thandie supporting for the law of punishable charges of $250,000 on hair discrimination in New York City, recalling her childhood memory on getting discriminated for her braids.
Facts about Thandie Newton
Thandie Newton is a vegan and loves Buddhism. Thandie was also titled a Sexiest Vegan of the year 2014 in the UK.
The name Thandie means beloved.
Thandie's mom is a princess of the Shona Tribe, according to Thandie.
Voted in Black Men Magazine by the readers of the magazine as one of the ten sexiest women of the year 2000 and also got ranked 48th in the list of 102 sexiest women in the world 2002 in Stuff Magazine.
Thandie got awarded the OBE (Officer of the Order of the British Empire) for her act as well as charity work, on the list of Queen's New Year Honors of the year 2019.
---
English actor
Thandie Newton
Oliver Parker
Melanie Thandie Newton
---