Sofia Richie bio, Relation with Scott Disick, Career, Net worth, Childhood, Facts
February 25, 2019
Who is Sofia Richie?
Sofia Richie is a fashion model, also known as the daughter of music legend Lionel Richie. She has been featured in major brand campaigns. Some of her brands are Michael Kors, Tommy Hilfiger, and Chane1.
In the Early Life of Sofia Richie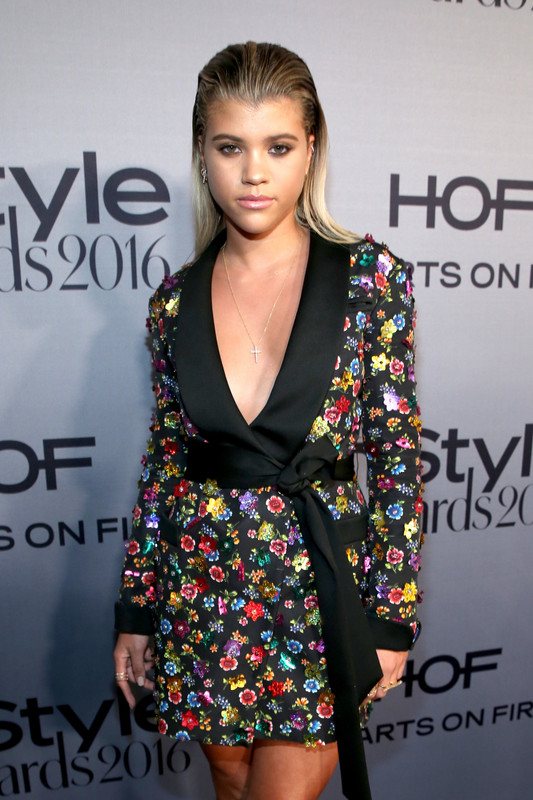 Fig: Sofia Richie in early age
Sofia Richie was born to Lionel Richie and his second wife, Diane Alexander, in Los Angeles, California. She is Nicole Richie's younger sister and Miles Richie's biological sister. She grew up with a music affinity like her father. She learned to sing at the age of 5 and play the piano at the age of 7. She made occasional appearances at her father's shows and when she was 14 she took vocal lessons from Beyonce's vocal coach, Tim Carter. She also worked with her brother-in-law Joel Madden in the studio. However, she decided to move away from a music career because of the pressure to live up to the stature of her father in the music industry.
Richie spent some time at the Oaks Christian School before being educated at home for several years while her dad was on tour. She played soccer until she was 16 when she broke her hip in the Segway accident.
In the Career of Sofia Richie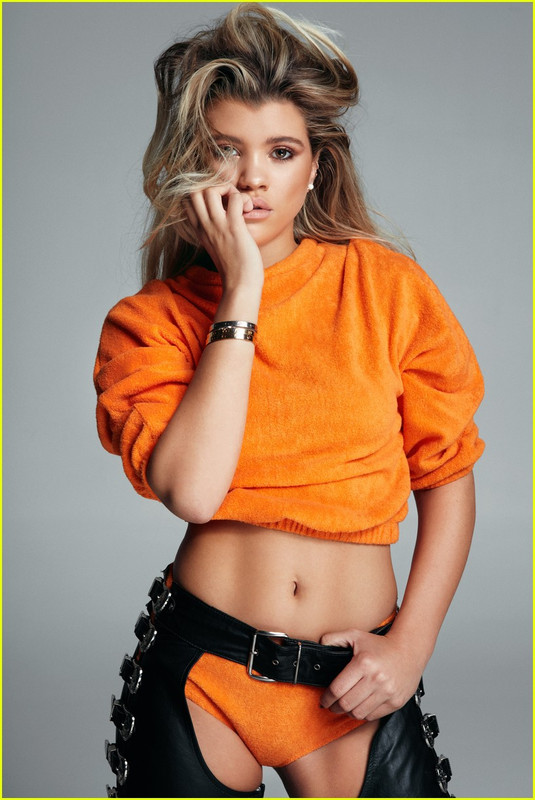 Fig: Sofia Richie on magazine cover
Before her modeling career, Sofia was a regular in her sister Nicole Richie's TV show based on her own life,' Candidly Nicole,' which aired on VH1. Her first spread appeared in the revered Elle Magazine's' Who What Wear ' feature and her face became immediately recognizable after the feature. Very soon she bagged a number of lucrative gigs, including features in magazines like Nation A-list Magazine, where she was featured on the cover story and teamed up with Teen Vogue and Olay Skincare to promote the #FreshtoSchool online campaign.
In the same year, she became the face of Mary Grace Swim and was signed by Select Model Management. She published for Elle, Vanity Fair Italia, Unleash'd, Love Culture and was featured in the cover of Popular and ASOS magazines. She also launched commercial campaigns for brands like Brandy Melville, and Young & Reckless
In 2016 and early 2017, Sofia received coverage of magazines like Galore, W and Flaunt, and her then partner, Justin Beiber, came out on social media and praised her. She has also modeled on top brands such as Tommy Hilfiger, Moschino, Pretty Little Things, Adidas Originals and Foot Locker. She is currently considering a career in films and is talking with big names in Hollywood.
In the Personal Life(Relation with Scott Disick) of Sofia Richie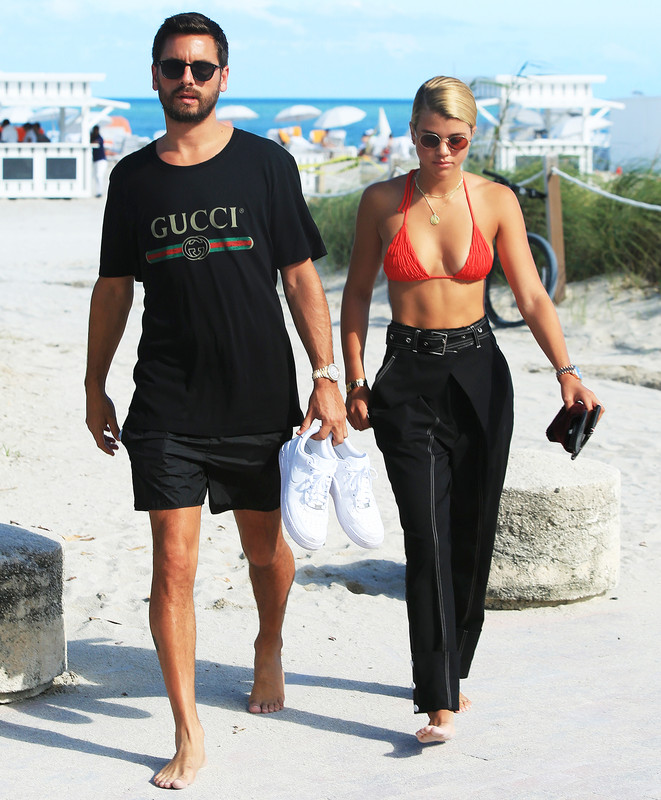 Fig: Scott Disick and Sofia Richie
Sofia began dating at the very young age of 14. For some months, she was first connected with actor and rapper Jaden Smith. Years after that relationship ended, she was linked to a few names such as Jake Andrews, French soccer player Samir Nasri, Canadian singer Justin Bieber, Anwar Hadid, model Brooklyn Beckham. All these relationships could only last for a few months.
But when Sofia met a businessman, model and reality star Scott Disick (also the ex-husband of reality TV star Kourtney Kardashian) things went very seriously. Both hang out in Cannes, France, in their early days of a relationship. Shortly, back in 2017, they made their relationship official with a loved Instagram story.
How much is the net worth of Sofia Richie?
As the daughter of a famous dad and a successful sister, Sofia is already at the forefront of the modeling industry. She earns between $232,000 to $537,000 a year. As of 2019, Sofia's estimated net worth is $3 million.
Some Facts of Sofia Richie
She has one adopted sister, Nicole Richie, and a biological brother, Miles Richie, as her siblings. She is 17 years younger than her famous sister, Nicole Richie, and is extremely close to her. She idolizes her big sister who loves Sofia in return. She can play piano and aspires to a career in music like her dad.
---
Fashion model
Jaden Smith
Sofia Richie
Lionel Richie
Nicole Richie
Scott Disick
---