Robert Conrad Bio, Career, Personal life, Early life, Net worth, Facts
May 27, 2019
Who is Robert Conrad?
Robert Conrad is an American actor, director, writer, singer, and radio host. He gained much fame in the 1960s as the ruggedly handsome undercover agent James T. West in the American adventure series The Wild Wild West (1965-1969), alongside Ross Martin. Conrad was however highly displeased with the 1999 Wild Wild West reboot in which Will Smith was cast as agent West.
In the Early life of Robert Conrad
Robert Conrad was born Conrad Robert Norton Falk on March 1, 1935, in Canaryville, Chicago, Illinois. His mother Jacqueline Hubbard was a publicist while his father Leonard Henry Falk was a construction worker. He dropped out of high school as a teenager and began working as a dairyman to support himself. He completed his high school education in 1953 at Hyde Park High School in Chicago. After working for a few years, Conrad enrolled at Northwestern University to study Theatre Arts. He found it hard to concentrate and therefore, he left college. With the help of his mother, he got a job at the Chicago Theatre.
In the career of Robert Conrad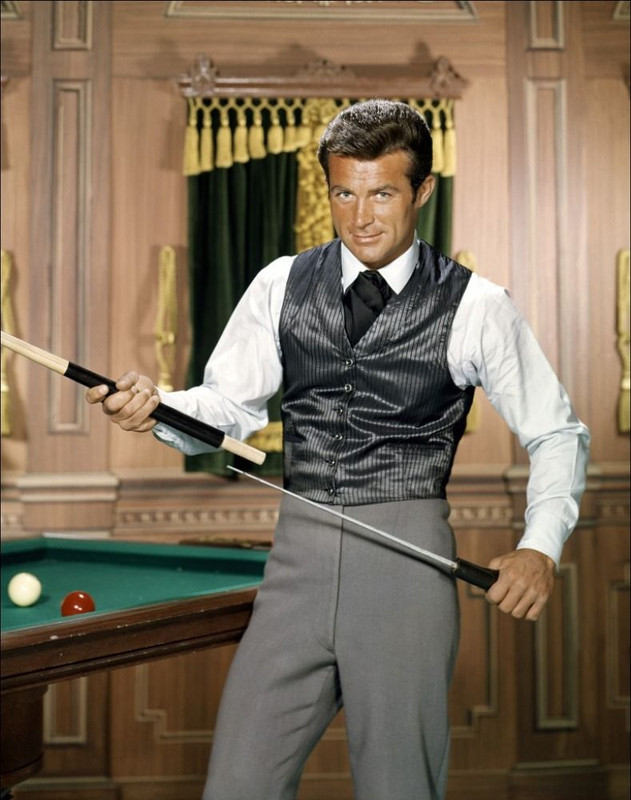 Fig: Robert Conrad in The Wild Wild West
Robert Conrad moved to California in 1957 and began to get movie roles almost immediately. His early film credits include Juvenile Jungle and Thundering Jets, both films were produced in 1958. Conrad landed a contract with Warner Bros and in addition to his acting career, he released several pop/rock records between the late 50s and early 60s. From 1959 to 1963, Robert Conrad led the weekly adventure series Hawaii Eye, where he acted as detective Tom Lopaka. He tried to revive his music career with a tour of Australia and Mexico before he landed his career-defining role in the cult classic The Wild Wild West. On The Wild Wild West, Conrad loved doing his own stunts. This left him with serious injuries during the course of the show. However, he got inducted into the Stuntman's Hall of Fame in 1965. Pressures from the US Congress for networks to tone down the violence on TV led to the cancellation of the show in 1969. Riding on the popularity of Wild Wild West, Robert Conrad made several unsuccessful attempts to rejig his career. He found fame again in 1976 when he landed a role in Black Sheep Squadron, a TV series based on the exploits of World War II ace Pappy Boyington. The performance got him a People's Choice Award for Favorite Male Actor in addition to a Golden Globe nomination.
After Black Sheep Squadron was canceled in 1977, Conrad went on to feature in a number of other shows. He became a pitchman for Eveready Batteries during the late 1970s and featured in a famous series of adverts for the company. He deviated from the hard guy role in the epic 1979 miniseries Centennial and in the titular role in the 1981 Will: The Autobiography of G. Gordon Liddy. Conrad has been involved in many television films, including Two Fathers (1985), Everything for Survival (1991), and Samurai Cowboy (1993). In 1996, the actor made a brief appearance in the Christmas comedy film Jingle All the Way alongside Arnold Schwarzenegger. Robert Conrad retired from acting in 2002 and unsuccessfully ran for president of the Screen Actors Guild in 2005. He turned 83 on March 2018.
How much is the net worth of Robert Conrad?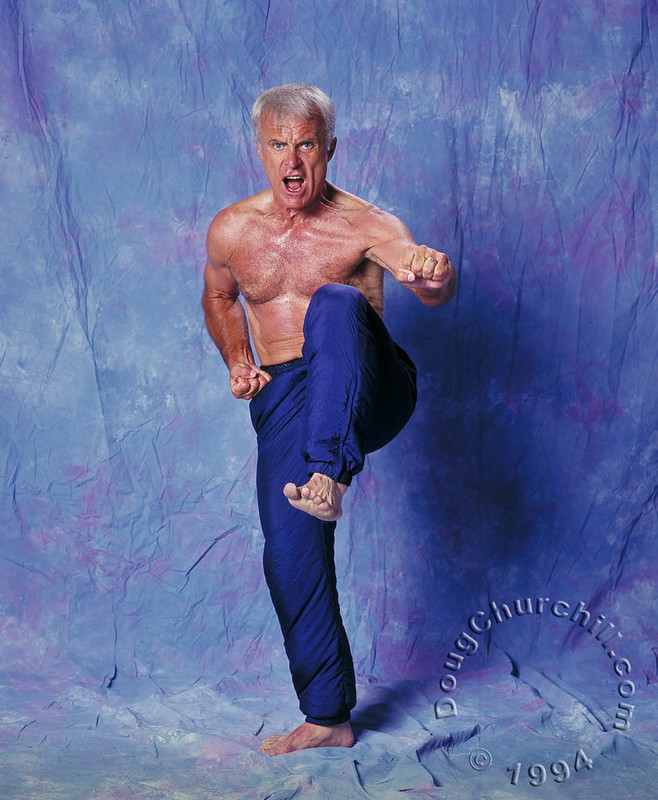 Fig: Robert Conrad lifestyle
Robert Conrad is an American actor and singer whose net worth is $2 million. Also, he posses several assets such as cars, mansions, lands, etc.
In the Personal life of Robert Conrad
Fig: Robert Conrad with his ex-wife Lavelda Ione Fine
Robert Conrad is currently without a wife. However, the retired actor has been married twice in the past. His first marriage in 1952 with a wife named Joan Kenley was closed. At 17, he escaped with him and accepted the name Robert Conrad, so he could not be found by his parents. The marriage lasted 25 years and ended in 1977 with a friendly divorce. Konrad's second marriage in 1983 was associated with actress Lavelda Ione Fine. His marriage lasted 27 years and ended in 2010 with divorce. His first marriage produced 5 children while the second man produced 3. Robert Conrad has 2 sons and 2 daughters from his first marriage; Christian, Shane, Joan, and Nancy. He has three daughters from his second marriage; Rich, Camille, and Chelsea. Her eldest daughter, Joan Conrad, is a television producer. His sons Shane and Christian accompanied him in three short series: High Mountain Rangers (1988), Jesse Hawkes (1989) and High Sierra Search and Rescue (1995). His daughters, Joan and Nancy, also joined him in the High Mountain Rangers crew and several other shows. His daughter Chelsea Conrad is a jazz singer.
Facts of Robert Conrad
On March 31, 2003, while on Highway 4 in the California Sierra foothills near his Alpine County home, Conrad drove his Jaguar over the center median and slammed head-on into a Subaru driven by 26-year-old Kevin Burnett. Both men suffered serious injuries. Tried on felony charges, Conrad pleaded no contest and he was convicted of drunk driving.
---
Singer
Writer
Director
American actor
Radio Host
Robert Conrad
Conrad Robert Norton Falk
Joan Kenley
Lavelda Ione Fine
---