Paige VanZant's Bio, Career in Martial art, Net worth, Personal life, Early life, Facts
May 30, 2019
Who is Paige VanZant?
Paige Michelle Vanderford, who has been known as Paige VanZant, is an American mixed martial artist, a model, and an author. She has signed to the flyweight division of the Ultimate Fighting Championship. Beside of mixed martial arts, she has appeared in the television series Dancing with the Stars and Chopped.
The career of Paige VanZant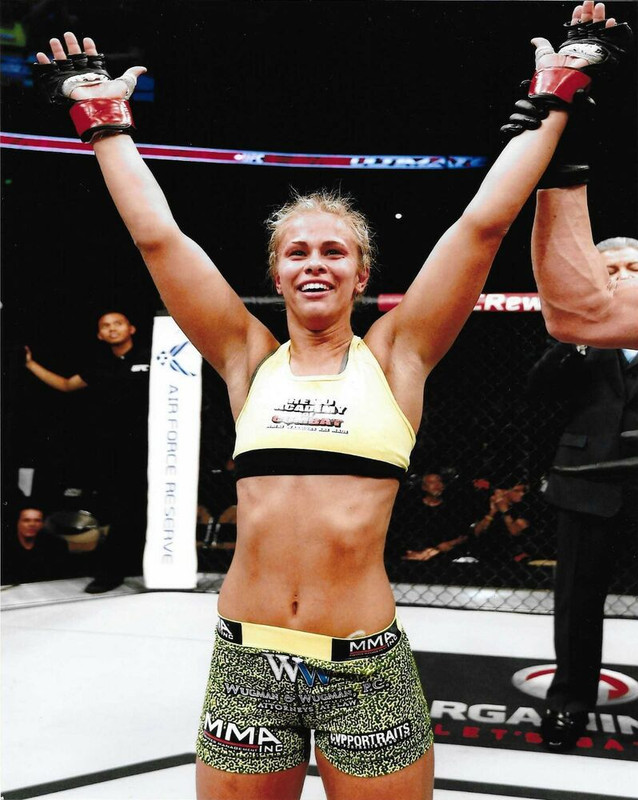 Fig: Paige VanZant 1st UFC Win
After VanZant moved with her family to Sparks, Nevada, she looked for a dance studio. When she came across UFC veteran Ken Shamrock's gym, she began training in boxing and other martial arts. After winning an amateur fight at age 18, VanZant made her professional MMA debut on June 30, 2012, at UWF's Tournament of Warriors finale against Jordan Nicole "Ninja Princess" Gaza in Corpus Christi, Texas. She faced Amber Stautzenberger at Premier Fight Series 2 and won on 22 September 2012. She was announced as one of 11 women signed by the Ultimate Fighting Championship (UFC) in December 2013. She competes as a cast member on The Ultimate Fighter. VanZant typically attacks with aggressive grappling, then finishes the fight with strikes. She was announced as one of the celebrities of Dancing with the Stars season 22 on 8 March 2016.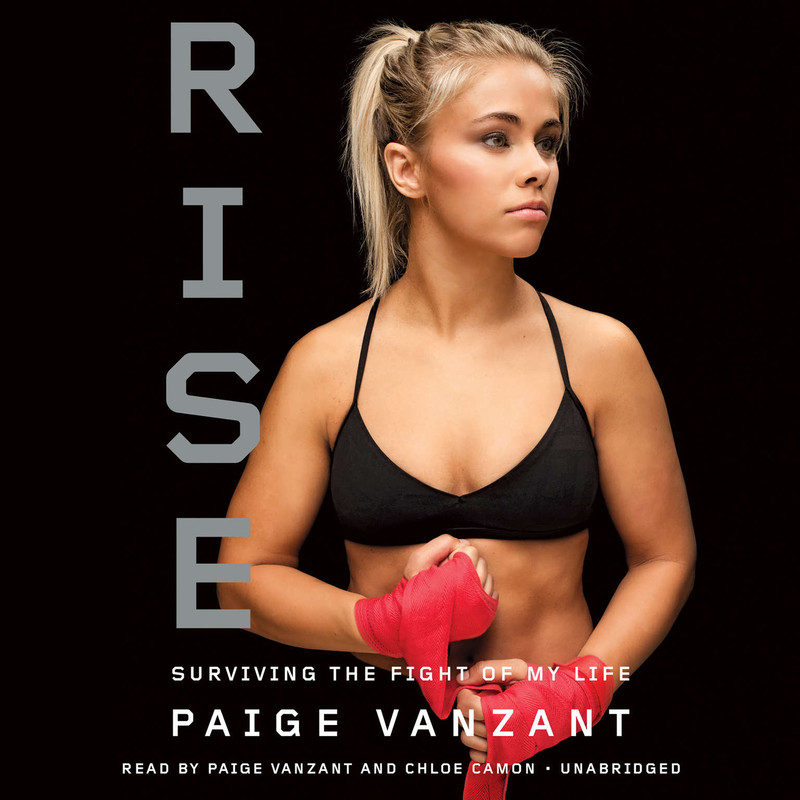 Fig: Paige VanZant's Rise Surviving the Fight of My Life
VanZant released her biography, "Rise: Surviving the Fight of My Life" on April 10, 2018. The book provides detail to her rise to fame, including her UFC battles, personal battles and her appearances on Dancing with the Stars. She became runner up in Dancing with the Stars (US) Season 22 On March 3, 2017, VanZant was announced as one of 16 celebrities who took part in a celebrity cooking competition on the Food Network TV series Chopped. She won Ultimate Fighting Championship in the fight of the night once and performance of the Night one time.
Paige VanZant's Net worth
Being a strongest from the inner core VanZant also earn some worth. Paige VanZant net worth is estimated to be $370,000.
In the Personal life of Paige VanZant
In September 2018, VanZant married Austin Vanderford who is professional MMA fighter; a two-time NAIA All-American and national champion wrestler. They began dating the previous year and Vanderford proposed to VanZant in January 2018. In May 2018, VanZant confirmed that she had a breast augmentation, saying: "I'm a girl and always wanted my own boobs. They never came so I bought them".
The early life of Paige VanZant
VanZant was born on 16 March 1994 in Dundee, Oregon, and raised in Dayton, Oregon. She was brought up dancing ballet, jazz, and hip hop for over 13 years on her parents dance studio. She was considered a tomboy while growing up. Her hobbies included outdoor activities like riding dirt bikes and fishing. In high school, she was bullied by a group of girls. In fact, VanZant was raped by multiple male classmates after they got her intoxicated at a party. She was being bulled by mocking with her surname Sletten, which the students changed to "Slutton". She eventually changed her surname legally to VanZant because of the persistent bullying by her friends.
Facts about Paige VanZant
She was considered a tomboy when she grew up; loved the outdoors and was regularly bullied by a group of girls.
A well renowned mixed martial artist won 8 times in mixed martial art out of 12 and Amateur record is 1 time out of 1.
She has modeled for Nike and Columbia Sportswear.
---
model
Mixed Martial Artist
American Mixed Martial Artist
author
Paige VanZant
Ninja Princess
Amber Stautzenberger
Austin Vanderford
---