Maureen Kyle bio, Career, Early life, Net worth, Personal life, Facts
February 19, 2019
Who is Maureen Kyle?
American journalist Maureen Kyle covers the news as a morning anchor of Channel 3 News on NBC affiliated WKYC - TV. She has covered the consequences of the September 11 terrorist attacks and the stories related to her hometown of Cleveland.
In the Early Life of Maureen Kyle

Maureen Kyle is born in Cleveland, Ohio, on 27 June 1980. Her father Chuck Kyle is a St. Ignatius High School head football coach and her mother Patricia Kyle is a painter. She grew up with her sister at her family home in Ohio. She went to Magnificat High School. For her college studies, Maureen went to Fordham University and graduated in 2002 with a Bachelor of Arts in Communications / Media Studies. During her college years, the reporter served as a talent hunter for MTV and was even interned on The Oxygen Channel.
In the Career of Maureen Kyle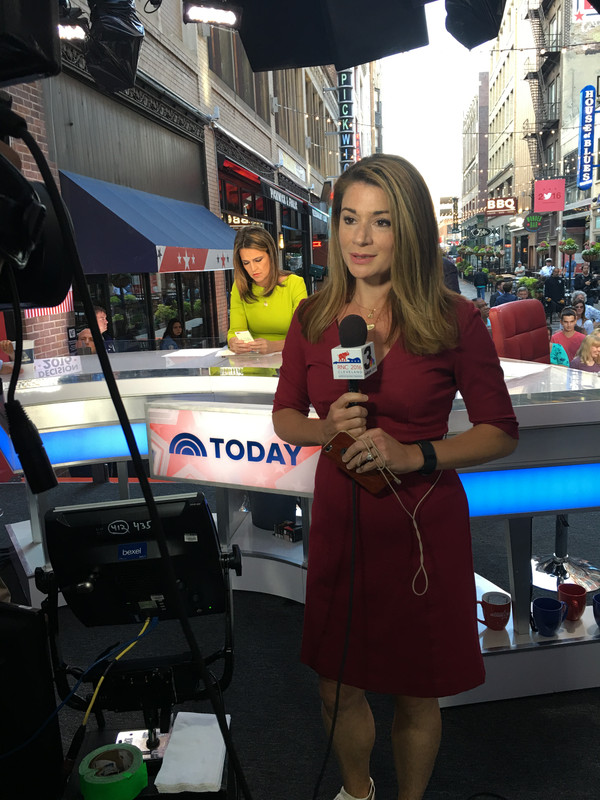 Fig: Maureen Kyle as a News reporter
Maureen began her career in broadcast radio reporting. She had her first job with WFUV radio in New York City. There, she covered the 9/11 terrorist attacks and their aftermath in the city. She finally left the radio station and started working at WAVE in Louisville, Kentucky. She worked as a reporter and fill-in anchor in the network, moonlighting in the weather department. In 2004, the reporter was even named Best Feature Reporter by the Society of Professional Journalists. It wasn't very long before Maureen joined WKYC in March 2007. At WKYC, she works a part of Channel 3 News Today that begins at 4:30 a.m. In Morning Newsfeed, she brings every overnight headline from all over the world to Northeast Ohio.
At WKYC, Maureen reports with Hollie Strano, Betsy Kling, Michael Estime, Lynna Lai, Dorsena Drakeford, Chris Tye, and Sara Shookman. She has received numerous awards since joining WKYC. Her coverage of Northeast Ohio has brought her several Emmy Awards and nominations. Besides that, she is also the owner and designer of Lionheart Lamb. Maureen clothing line in Cleveland / Akron, Ohio Area, produces clothing artworks inspired by the trailblazing women throughout history.
In the Personal Life of Maureen Kyle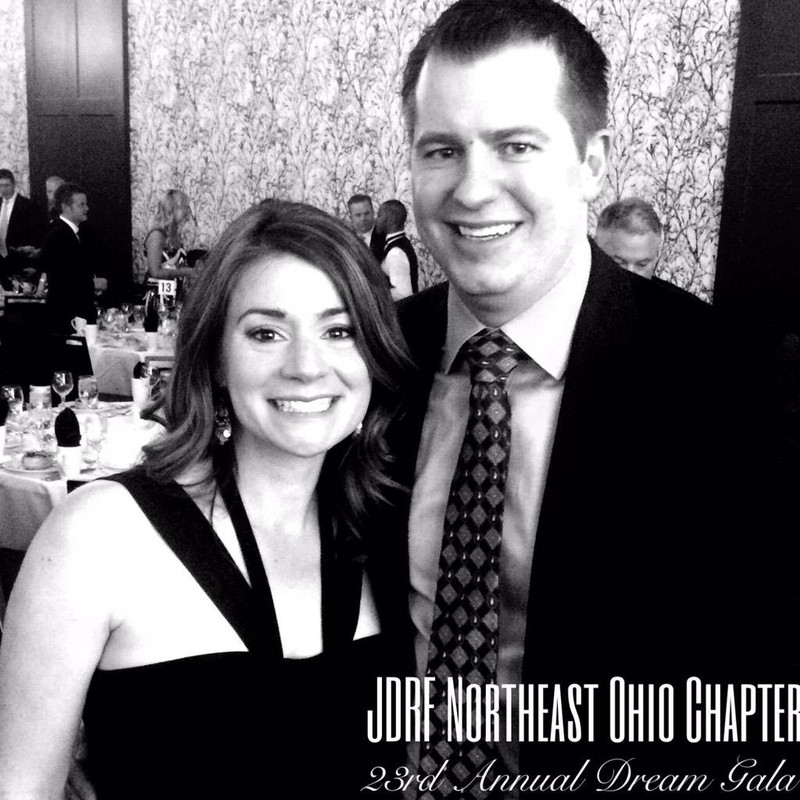 Fig: Maureen Kyle with her husband Mark McDougall
Maureen Kyle met Mark McDougall in 2008. They met each other at a fundraising event in front of the restrooms of the State Theater. Mark was with his friends, and they talked to the cheesy pickup line. Later that evening, she saw Mark and her high school friend, and they began to talk to each other. In October 2009 Mark decided to step up purposing Maureen in New York's Central Park. On 4 September 2010, they had their wedding in a shop window in New York City. The ceremony filled with about 200 guests.
After their marriage, Maureen welcomed their first baby daughter, Scarlett. In 2015, she and her husband Mark welcomed their second daughter, Millie, to Cleveland Clinic's Hillcrest Hospital. The family again rejoiced at the birth of their third daughter Etta Louise in June 2018.
How much is the net worth of Mark McDougall
WKYC - TV employee Maureen Kyle earns an average annual salary of $ 78,526, with an annual income ranging from $ 53,502 to $ 124,339. She enjoys her profession and earns a lot.
Facts about Maureen Kyle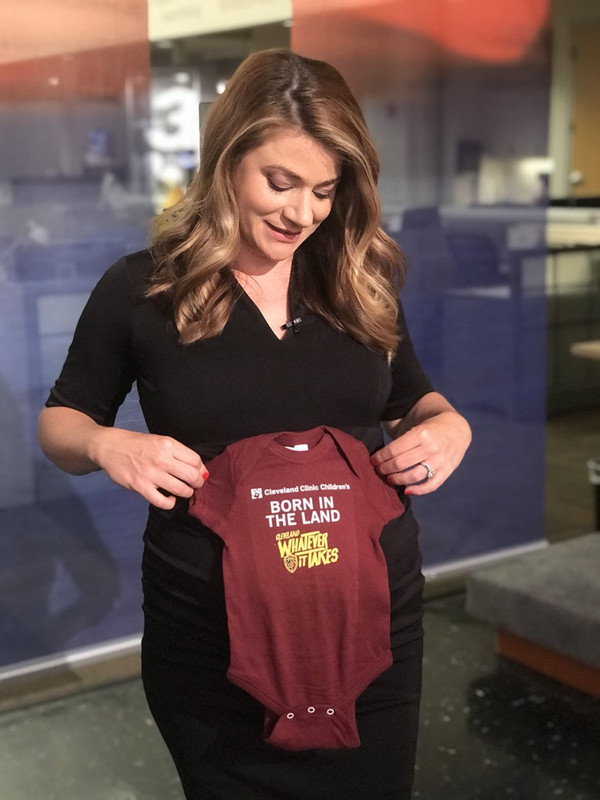 Fig: Maureen Kyle clothing line
Maureen says she can't live without laughter and chocolate, but she wants to give up chocolate because of her true addiction. She recently started a children's clothing line that encourages girls to be brave, compassionate and kind.
---
Anchor
News Reporter
American journalist
Maureen Kyle
Mark McDougall
---