Henry Cavill bio, Career, Early life, Personal life, Net worth, Facts
June 11, 2019
Who is Henry Cavill?
Tall and handsome Henry Cavill is a well-known British actor. He is mostly known for his roles he portrayed in the movies like 'Immortals', 'Superman: Man of Steel', 'Batman V Superman: Dawn of Justice' and television series 'The Tudors'.
Henry Cavill's Early Life
Henry William Dalgliesh Cavill was born on 5th May 1983 in Jersey the Channel Islands an archipelago in the English Channel. The Channel Islands is a United Kingdom Crown dependence. Marianne Cavill his biological mother worked as a secretary in a Bank while Colin Cavill his father earned a profitable living as a stockbroker. His siblings include Niki Richard Dalgliesh Cavill, Charlie Cavill, Simon Cavil and Piers Cavill. The family of 7 lived together and the kids were raised by their mother.
Henry first attended St Michael's Preparatory School in Saint Saviour, Jersey, graduated and proceeded to Stowe School in Stowe, Buckinghamshire, England. While in school, he participated actively in school plays and drama's which helped to hone his acting skills as a kid and set the grounds right for him to take up big roles as an adult.
Henry Cavill's Career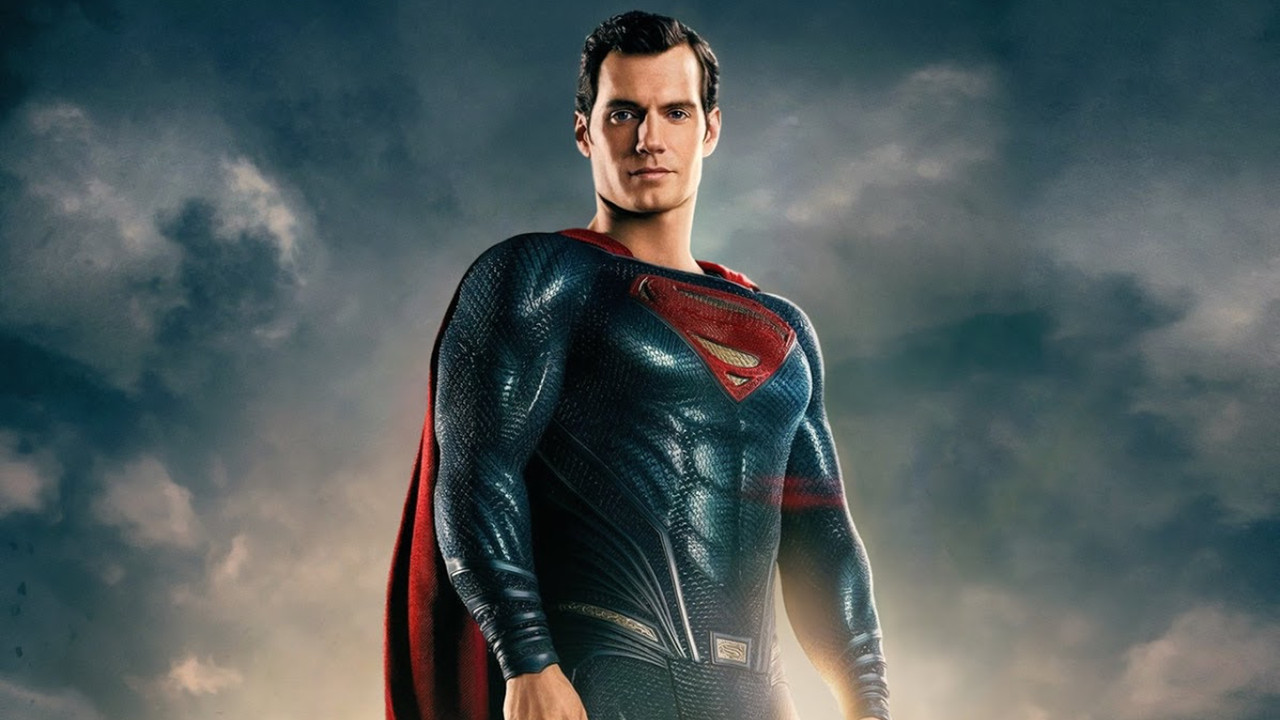 Fig: Henry Cavill in Superman
Henry Cavill's acting career started professionally in 2001 with the movie titled Laguna as the character Thomas Aprea. His leading role in Showtime's television series (2007-2010) The Tudors blossomed his career as he perfectly played the character of a certain Charles Brandon who was the first Duke of Suffolk in the movie. 2011 saw him playing the role of Theseus in the movie Immortals which also had as one of its cast, Freida Pinto.
Clark Kent was a character many people wanted to see in Man of Steel, and playing that vital role in the blockbuster movie was Henry Cavill. He had a reoccurrence when he took the role of Superman in the 2016 movie "Batman V Superman": Dawn of Justice. His career has been a very successful one as the heroic roles he has played in movies are such that will remain in the minds of all those that have seen his movies. From kids to adult, Henry or rather Superman is one actor that has won the hearts of many.
How much is the net worth of Henry Cavill?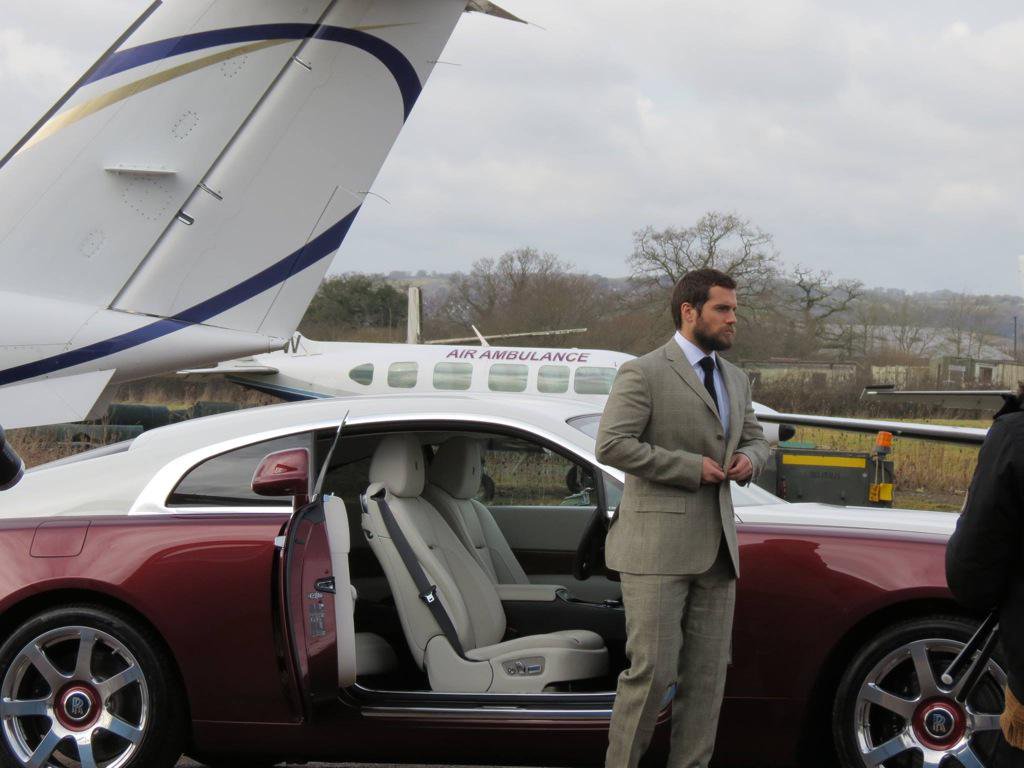 Fig: Henry Cavill with his vintage car
Henry Cavill has a net worth of $20 million. The bulk of his fortune comes from his acting work. He has also earned a good amount from several endorsement deals. He once served as a brand ambassador for Dunhill Perfume. He featured in some memorable commercials for the company and must have earned a good amount for his efforts. Cavill is also a philanthropic fellow. He supports several charities and causes especially ones related to animal protection.
Henry Cavill's Personal Life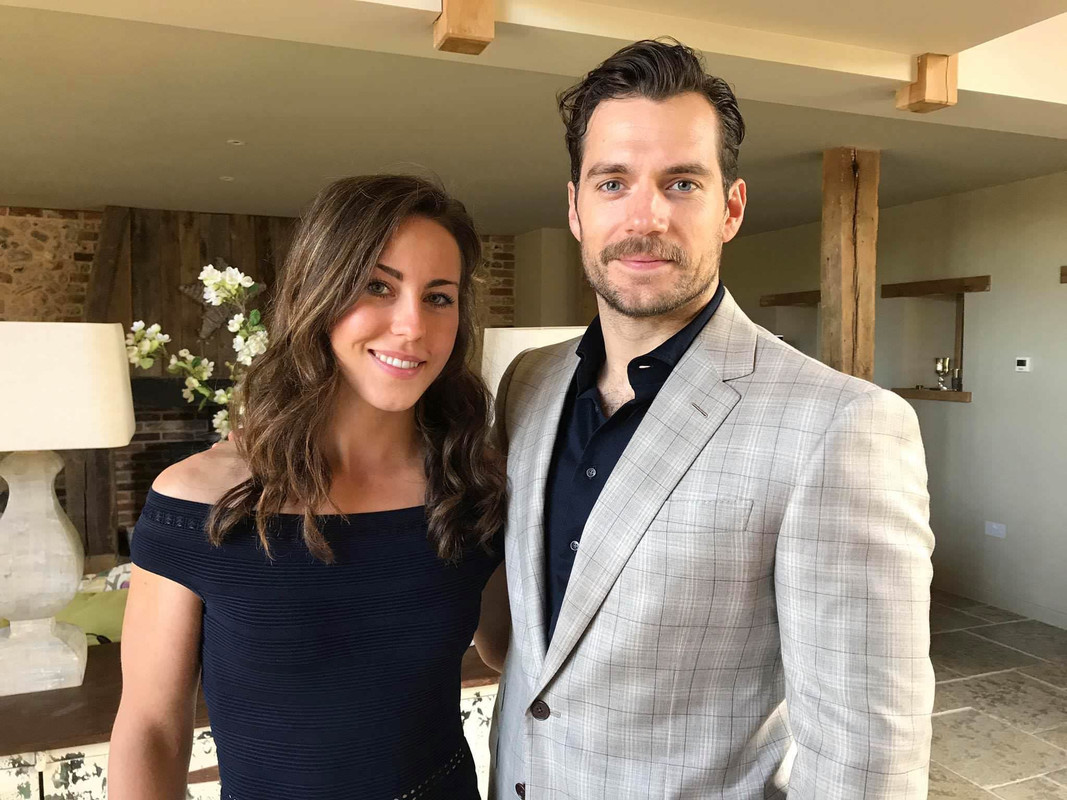 Fig: Henry Cavill with his ex-girlfriend Lucy Cork
Henry Cavill has never been married but has, however, dated an array of ladies in different fields of endeavor. His first publicized relationship was with Ellen Whitaker in 2011/2012. Whitaker, who Cavill got engaged to in February 2011, is an English equestrian. The couple broke off their engagement in August 2012.
Cavill's next relationship was with Gina Joy Carano, a former MMA fighter turned actress, model, and TV personality. They started dating in 2013 and had an on-again, off-again relationship that came to an end in 2014. He then quickly moved on to Big Bang Theory actress, Kaley Cuoco. This relationship proved to be more of a fling than any other thing as it only lasted 12 days.
The next person he dated was a lady named Tara King in 2015. The relationship raised some eyebrow as she was 13 years his junior. In fact, she was still a student at the time they met. The relationship lasted from October 2015 to May 2016. Cavill then moved on to Lucy Cork, a stuntwoman he met on the set of Mission Impossible. Their relationship commenced in 2017 and ended in 2018.
Is he a Gay?
There have been some rumors that the Superman star is gay. These rumors are connected to photos of him with a guy named Corie Spears. Spears is an old pal of Cavill who has gone on to become an actor and blogger. He is also gay and his close relationship with Cavill has made some to suggest that he may be gay as well. Superman star has never confirmed these rumors, but going by his relationship history, it is safe to conclude that Cavill is not gay.
Facts of Henry Cavill
In 2008, he was chosen as the spokesmodel for Dunhill fragrances.
He is the third Britisher to play an American superhero role.
---
British actor
Kaley Cuoco
Henry Cavill
Henry William Dalgliesh Cavill
Ellen Whitaker
Lucy Cork
---