Hayden Christensen bio, Career, Early life, Personal life, Net worth, Facts
June 11, 2019
Who is Hayden Christensen?
Hayden Christensen is a Canadian actor and producer. He started his acting career at the age of 13 and rose to prominence for his work in the American drama film, Life as a House in 2001. He earned international recognition for his role of Anakin Skywalker in Star Wars: Episode II – "Attack of the Clones" and "Star Wars": Episode III – "Revenge of the Sith".
Hayden Christensen's Early Life
Hayden Christensen was born on 19 April 1981. His father, David Christensen is a Canadian computer programmer and communications executive, whereas his mother, Alie Christensen is an American speechwriter. He was born in Vancouver, British Columbia, Canada and holds Canadian nationality.
He belongs to white ethnicity. He has three siblings. He has an older brother, Tove, older sister, Hejsa, and younger sister, Kaylen. His zodiac sign is Aries. He attended E.J Sand Public School and Baythorn Public School. He was an athlete in high school, where he played competitive hockey and tennis on a provincial level. He attended the Actors Studio in New York City. He also studied at the Arts York drama program at Unionville High School in Markham, Ontario.
Hayden Christensen's Career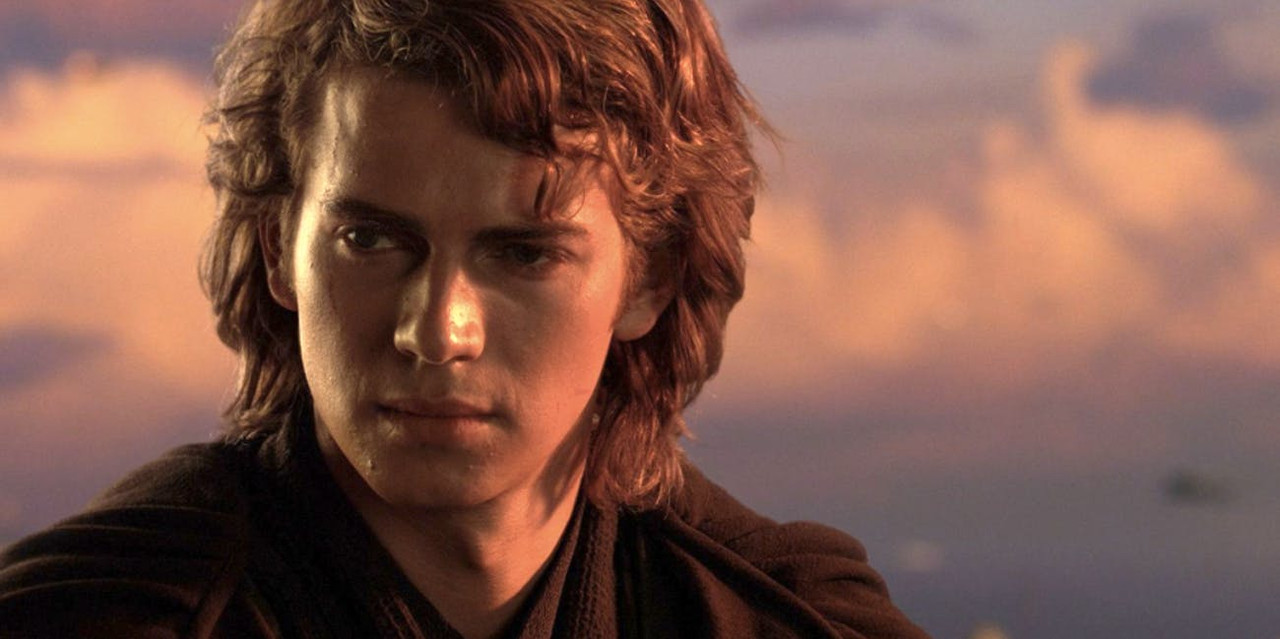 Fig: Hayden Christensen in Star Wars
Initially, he began work in commercials. Earlier in September 1993, he made his acting debut playing a supporting role on the German-Canadian television series, Macht Der Leidenschaft Family Passions. He was only 12 years old when he made his acting debut. He then appeared in the minor role in In the Mouth of Madness, Harrison Bergeron, Forever Knight, Goosebumps, The Virgin Suicides, and Are You Afraid of the Dark.
He was noticed while he starred in Fox Family Channel's television series Higher Ground in 2000. He earned recognition after he appeared in Life as a House in 2001 earning him several awards and nominations. He made his London theatre debut with actor Jake Gyllenhaal and Anna Paquin in This Is Our Youth in 2002. He earned wider recognition after he appeared in the role of Anakin Skywalker in Star Wars: Episode II - Attack of the clones in 2002 and Star Wars Episode III - Revenge of the Sith in 2005. He has worked in numerous movies including Factory Girl, Awake, Virgin Territory, Jumper, takers, vanishing on 7th Street, Outcast, 90 Minutes in Heaven, FIrst Kill, The Last Man, and Little Italy.
He has also worked in several TV series including Trapped in a Purple Haze, The Famous Jett Jackson, are You Afraid of the Dark? Goosebumps, Forever Knight, and Real Kids, Real Adventures. The Russian company, Enjoy Movies partnered to form an alliance company with Christensen and his brother Tove named Glacier Films in 2013. They made a low-budget film, American Heist in 2014. In 2010, he sued USA Network alleging them for stealing his idea of the TV show, Royal Pains. Initially, a federal judge dismissed his lawsuit but the 2nd Circuit Court of Appeals reversed the previous decision and remanded the case back to the district court for further proceedings.
How much is the net worth of Hayden Christensen?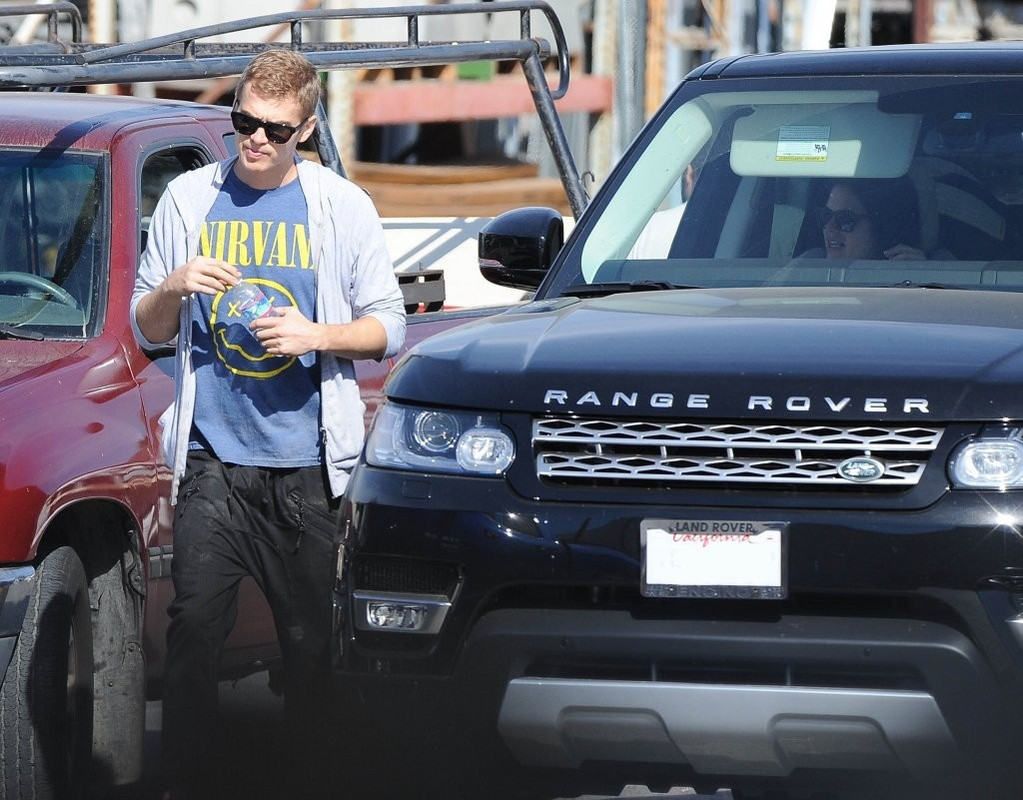 Fig: Hayden Christensen with Range Rover
The Canadian actor has earned his fortune working as an actor and producer. He has also collaborated with Canadian fashion chain RW&Co in November 2013. The line released men's clothing. As of 2019, his net worth is estimated at around $12 million.
Hayden Christensen's Personal Life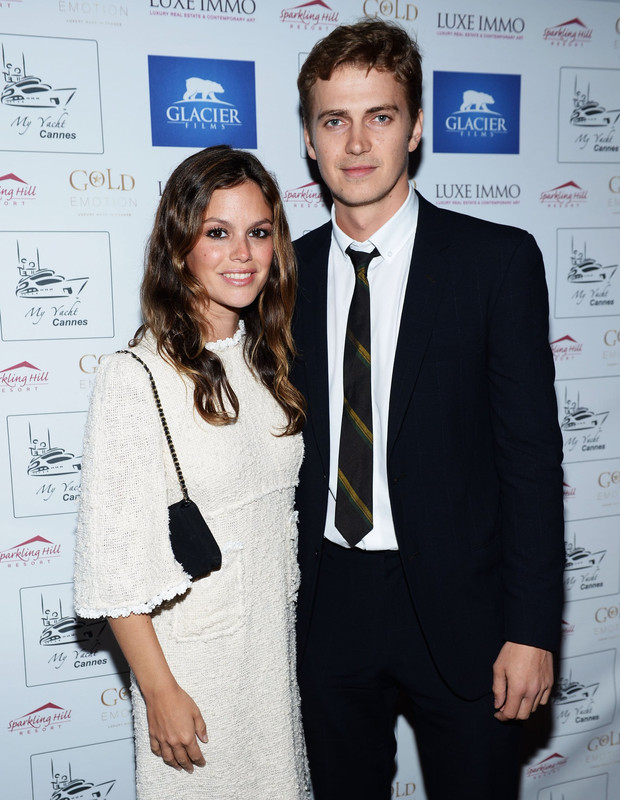 Fig: Hayden Christensen with his ex Rachel Bilson
Hayden Christensen is currently single. No rumors regarding his affair have surfaced yet. Previously, he was engaged to Jumper co-star, Rachel Bilson. Their affairs began in 2007 and got engaged in December 2008. They split in mid-2010 but patched up a few months later. The couple has a child, a daughter, Briar Rose. Their child was born on 29 October 2014. The couple ended their long term relation in September 2017. He was also linked with Natalie Portman, Reena Hammer, and Sienna Miller before dating Rachel Bilson.
Facts of Hayden Christensen
He was named in both People Magazine's 50 Most Beautiful People and Teen People's 25 Hottest Stars under 25.
He has voiced over in 2010 film Quantum Quest: A Cassini Space Odyssey.
He modeled in Louis Vuitton's advertisement.
He was named the face of Lacoste's newest fragrance, Lacoste Challenge.
He was featured in RED's Lazarus Effect Campaign. The campaign intended to increase awareness for its efforts to fight AIDS in Africa.
He bought a farm near Uxbridge, Ontario in 2007 and renovated the property himself to learn about livestock, crops, and agricultural machinery.
---
Producer
Canadian actor
Hayden Christensen
Rachel Bilson
---