Haley Reinhart bio, Can't help falling in love, Songs, Tour, Net worth, Childhood, Facts
February 26, 2019
Who is Haley Reinhart?
Haley Reinhart is an American singer, best known for her cover of Elvis Presley's 'Can't Help Falling in Love.' She became famous through her performances on 'American Idol,' one of the biggest talents shows in the country.
In the Early Life of Haley Reinhart
Haley Elizabeth Reinhart was born on 9 September 1990 in Wheeling, Illinois. Her mother Patti Miller-Reinhart and father Harry Reinhart are both musicians and had their own band called 'Midnight.' Her younger sister Angela is a singer-songwriter, too. Her parents took her to the concerts and made her sing in the chorus when she was only three. At age eight, Haley started taking music seriously and joined her parents in her band covering rock music songs from the 1960s and 1970s.
When Haley was in middle school, she was awarded the' Most Likely to Be on American Idol '. She attended Mark Twain Elementary School, O.W. Holmes Middle School, and Wheeling High School. She was first exposed to jazz music when she was in high school after she became part of her school's vocal group, Midnight Blues.
In the Career(Songs, Can't Help Falling in Love) of Haley Reinhart
Fig: Haley Reinhart in song Don t Know How To Love
In 2010, Haley Reinhart auditioned' American Idol' for the ninth season, but unfortunately, she could not go past the judge's rounds and was unable to advance to the Hollywood round. However, she came back for the next season's audition and was selected. She sang two songs, Alicia Keys' 'Fallin' and The Beatles' 'Oh! Darling, was broadcast on television later. During her' American Idol ' journey, she impressed the audiences and often judges with her singing. She sang many memorable coverings, including 'Breathless' by Corinne Bailey Rae, 'God Bless the Child,' 'The Long and Winding Road' by The Beatles, and 'House of the Rising Sun' during her show.
After her "American Idol" days, she signed with Interscope Records in 2011 and released her debut album. Some of her most popular tracks, such as' House of the Rising Sun,'' Bennie and the Jets' and the previously unreleased recording of' You Oughta Know' were included in this EP. It debuted at #37 on the' Billboard 200' and sold more than 14,000 copies. In 2015, after performing with Scott Bradlee's band Postmodern Jukebox, she earned her fame. She made a Jazz cover of Radiohead's' Creep' with the band, which spent 58 consecutive weeks on Billboard's digital jazz charts.
Later she made a cover of Elvis Presley's' Can't Help Falling in Love,' which was eventually used in a commercial and quickly became viral. The cover ranked #16 on the' US Adult Contemporary ' chart and was also certified as Gold by the' Recording Industry Association of America.' Her second studio album,' Better,' was released on 29 April 2016. The album ranked #22 on the chart of' Billboard's Independent Albums.' The title track became the album's biggest hit. In September 2017, she released her third studio album,' What's That Sound? The album had many popular songs, including the lead single' Baby It's You,'' The Letter' and' For What It's Worth.'
In the Personal Life of Haley Reinhart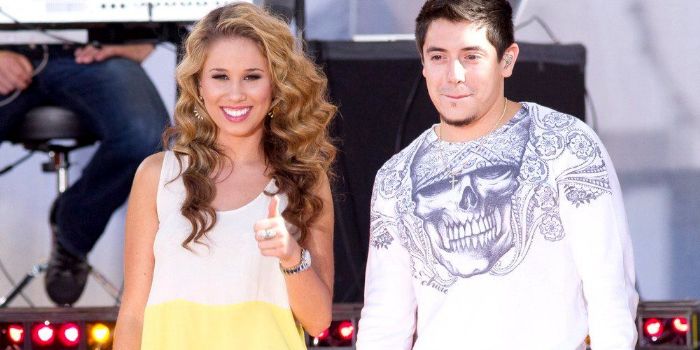 Fig: Haley Reinhart with her rumoured boyfriend Stefano Langone
Speaking of Haley's individual life, she appears to be a reserved person, because she doesn't share information about her affairs and relationship life on almost any social website. But there were rumors that Haley and Stefano Langone were in a connection that was accurately verified. A rumor about the relationship between Haley and Stefano emerged in August 2011. A few months earlier, Haley discovered herself romantically linked to Casey Abrams. They had worked together on Casey's brand new album and worked together for Elvis Song Cover of "Wouldn't help fall in love."However, Casey cleared the uncertainty of the lovers, as he said they were just good musical buddies. Well, until today Haley wasn't married yet. It is supposed that Stefano is her boyfriend until the pair decide to make their relationship publically.
How much is the net worth of Haley Reinhart?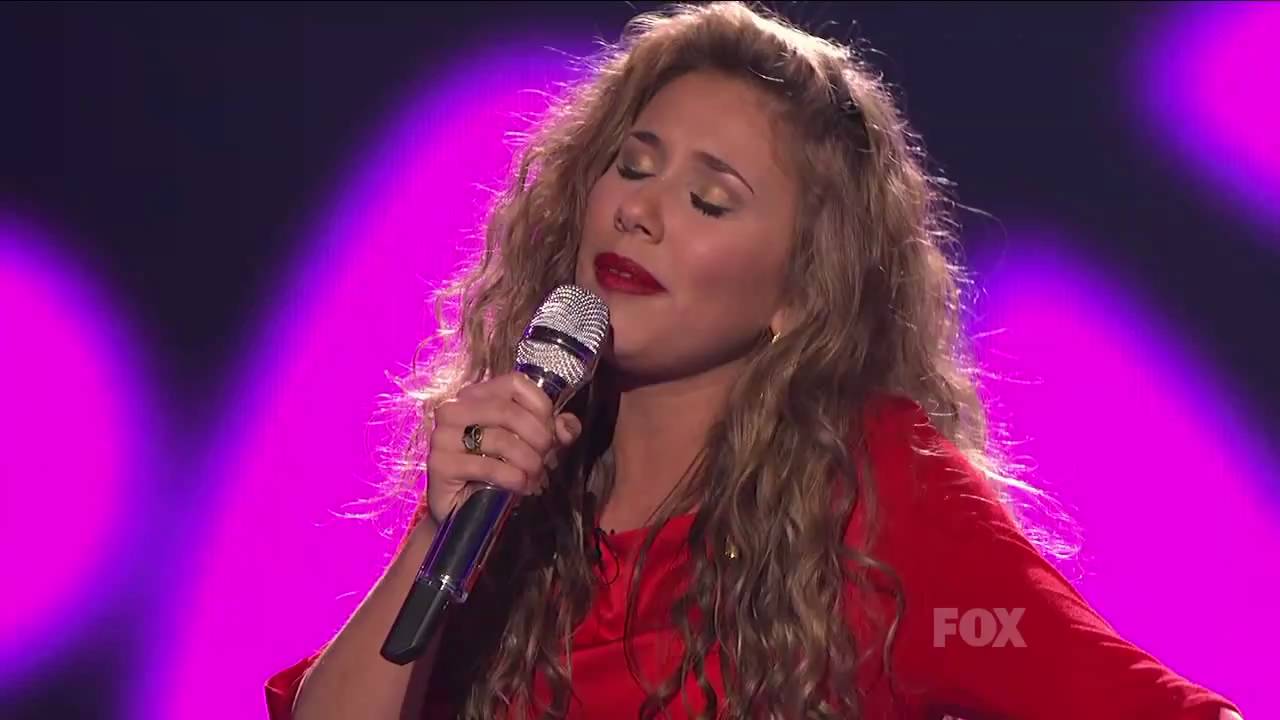 Fig: Haley Reinhart in American Idol
She has a generous net value estimated to be over $ 1.5 million in her name. The singer made her fortune mainly from her career as a singer and a voice actress.
Some Facts of Haley Reinhart
At the age of 9, she took the stage and sang "Blue" by LeAnn Rimes. This is an experience she has not forgotten. Prior to her audition for American Idol, she worked as a lifeguard at the Family Aquatic Center. Her "Can't Help Falling in Love" is used as a soundtrack for Extra Gum ads, "The Story of Sarah and Juan." The song has received more than 57 million streams on Spotify.
---
American Singer
Haley Reinhart
Stefano Langone
Casey Abrams
---