Gianluca Vacchi bio, Career, Earl life, Personal life, Net worth, Facts
May 25, 2019
Who is Gianluca Vacchi?
Gianluca Vacchi is an Italian entrepreneur, financier, DJ, and millionaire playboy. Present he is chairman of the SEA Societa Europea Autocaravan. He has over 10 million Instagram followers and counting.
In the Early Life of Gianluca Vacchi
Gianluca Vachi was born on August 5, 1967, in the Italian city of Bologna, business family. It was this that would go on to drag him into the entrepreneurial world. His father is the president and CEO of the Industria Macchine Automatiche S.p.A. (IMA). The company is into the design and manufacturing of automatic machines that are needed in the processing and packaging of pharmaceutical products as well as food, coffee, cosmetics, and other things.
In the career of Gianluca Vacchi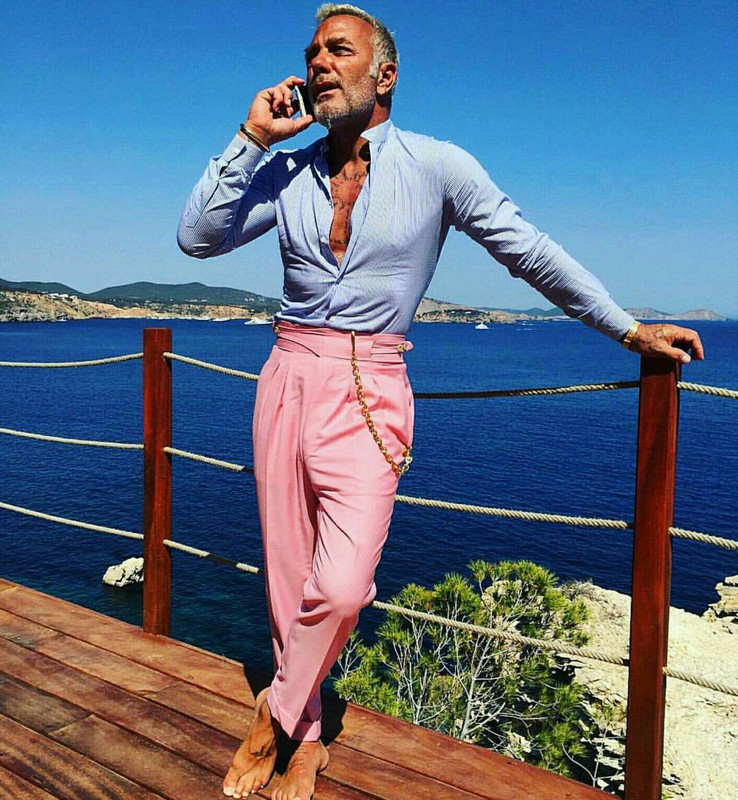 Fig: Gianluca Vacchi as a model
Vacchi had his education from the Studiorum University in Bologna where he obtained a degree in Business and Economics. When he was 25, he joined his family business which he soon took some part and restructured them. Even before he was 30, Vacchi decided to go into shareholding and the buying and selling of different companies. It is that which would soon make him a very rich man. An entrepreneur and Financier, among the offices he held, are President at SEA Società Europea Autocaravan S.p.An as well as a Non-Executive Director of I.M.A. Industria Macchine Automatiche SpA (IMA). Before retiring at the age of 45, he also served as the Director of Finance Vacchi Finanziaria Vacchi S.p.A.
It was at the age of 48 that Vacchi decided to hit the social media with his moves and pictures. Describing himself as a global entertainer and celebrity, he said he doesn't consider himself too old to do what he is doing. What brought him to the limelight was a video of himself and his then partner, Giorgia Gabriele, who were on a vacation dancing to a song by Ricky Martin. Soon, the video went viral and that was how he stormed Instagram. Now, he takes the time to post different videos of himself dancing or working out or his pictures on Instagram to his over 11 million followers. He has also released a number of singles including one titled Trump-It which seemed to show more of his DJying skills than anything else. He began Djying when he was 49 years old, contributing to the reasons why he is referred to as the Grandpa Playboy.
How much is the net worth of Gianluca Vacchi?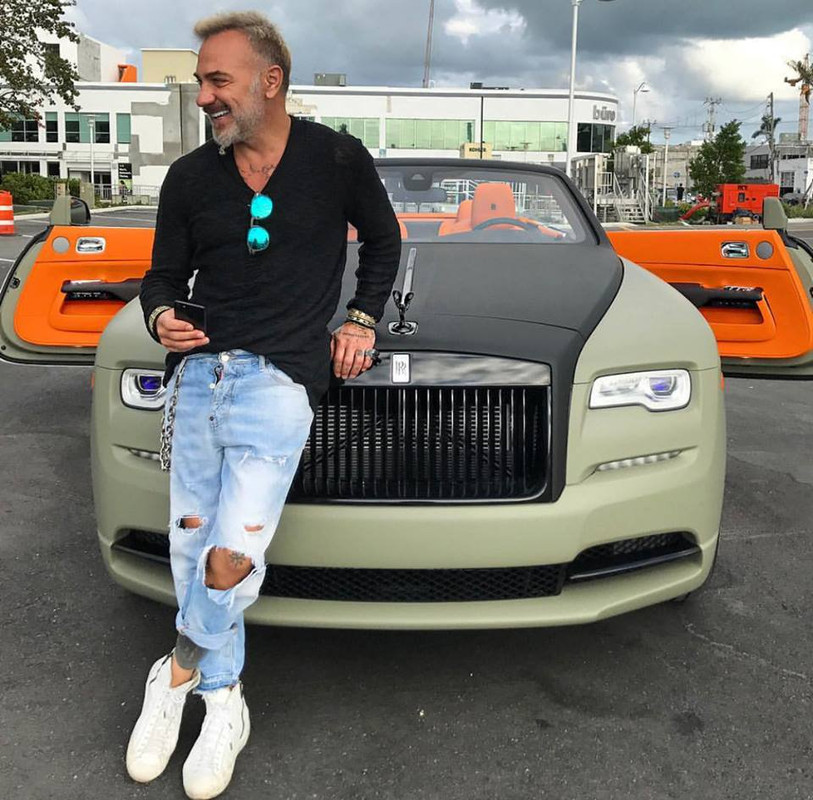 Fig: Gianluca Vacchi lifestyle
Gianluca Vacchi has a net worth that is estimated between $400 million.
In the Personal Life of Gianluca Vacchi
Fig: Gianluca Vacchi with his wife Giorgia Gabriele
A nice looking man with all the wealth and full of fun, it is rather surprising that Gianluca Vacchi doesn't have a wife as he is still yet to get married. He has, however, dated the Italian model, Giorgia Gabriele from 2014 to 2017. The two of them met in 2010 and remained friends until she became his girlfriend 4 years later.
Facts of Gianluca Vacchi
Gianluca was part of the collapse and shut down of the Italian holding company, Parmalat. Furthermore, he was sentenced to be imprisoned for three and a half years due to this. Currently, Gianluca is rumored to be dating a Colombian beauty queen Ariadna Gutiérrez.
---
Businessman
DJ
Financier
Gianluca Vacchi
Italian entrepreneur
millionaire playboy
Giorgia Gabriele
---