Eva Mendes bio, Career, Early life, Personal life, Net worth, Facts
June 3, 2019
Who is Eva Mendes?
One of the famous actress and singer of Stunning, Eva de la Caridad Mendez, popularly known worldwide as Eva Mendes. She is a well-known celebrity. She is famous for contributing to her professional career. She is a multi-talented celebrity.
In the Early Life of Eva Mendes
The Cuban beauty was born on March 5, 1974, in Miami, Florida. Her parents – Eva Pérez Suárez and Juan Carlos Méndez who are both from Cuba, got divorced after the birth of Eva. Due to which Eva grew up under the care of her mother in the Los Angeles suburb of Glendale. Growing up in a staunch Roman Catholic home, Eva Mendes nursed the idea of joining the convent as a Catholic nun, a dream which has evidently gone with the wind. She acquired her education at Hoover High School in Glendale and furthered as a marketing student at California State University, Northridge, However, she had to abandon her tertiary education for a career in acting.
In the career of Eva Mendes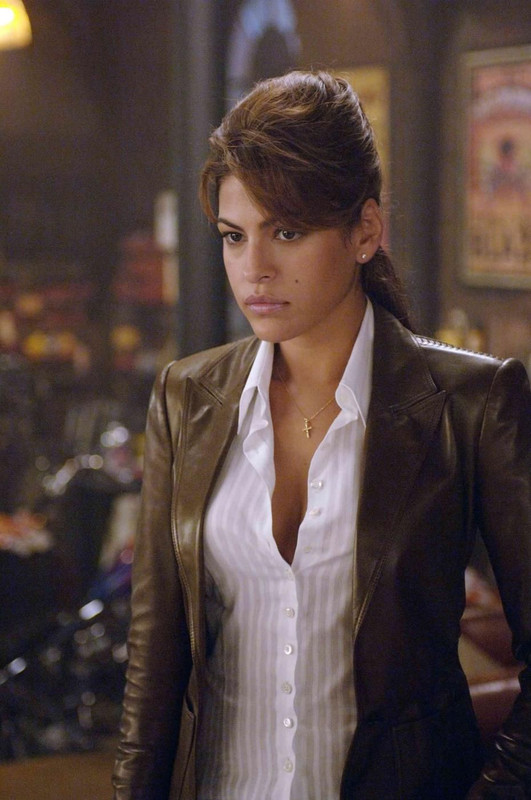 Fig: Eva Mendes in Ghost Rider
After a few unsatisfactory performances, she began making waves in the industry with films like A Night at the Roxbury, My Brother the Pig, Urban Legends: Final Cut as well as Exit Wounds which came in her early years of joining the industry. She soon hit the jackpot with her appearance in the crime thriller Training Day which opened the floodgates of bigger roles and deserving recognition at the awards. Between 2002 and 2003, Mendes graced the cast of films like All About the Benjamins, 2 Fast 2 Furious, Out of Time, Stuck on You, and Once Upon a Time in Mexico. The latter scored her a spot on the Teen Choice Awards nomination list. Her female lead role in the 2005 film Hitch can be described as her big break as she entered the list of first minority actors to portray a major character in a hit romantic comedy. Over the course of a successful burgeoning career which spans up to two decades, the Hollywood darling has numerous film credits attached to her name. The Wendell Baker Story, Guilty Hearts, Ghost Rider, Cleaner, The Spirit, Last Night and The Place Beyond the Pines are just to mention a few of her exploits in the movie industry. As expected, she has been nominated for many prestigious awards in major categories and has equally walked away with the prize for some of them.
Eva Mendes also graced many top artists ' music videos, including the Pet Shop Boys in their music video for "See a video é" é (That's the Way Life Is)" in 1996. She later appeared in Aerosmith's music video for "Hole in My Soul" and Will Smith's music video for "Miami" in 1997 and 1998 respectively. Later in 2014, she made an appearance in the music video for The Strokes' "The End Has No End". The sultry entertainer is also known for her modeling exploits some of which were done in the nude. Her print ad for Calvin Klein's Secret Obsession perfume (nude) was banned in the United States while her nude picture was also used in 2007 by People for the Ethical Treatment of Animals (PETA) for their anti-fur campaign. Additionally, she has worked with other top brands like Revlon, Morgan de Toi, Reebok, Peek & Cloppenburg, Magnum, Campari, chocolate milk brand Cocio and many others too numerous to mention.
How much is the net worth of Eva Mendes?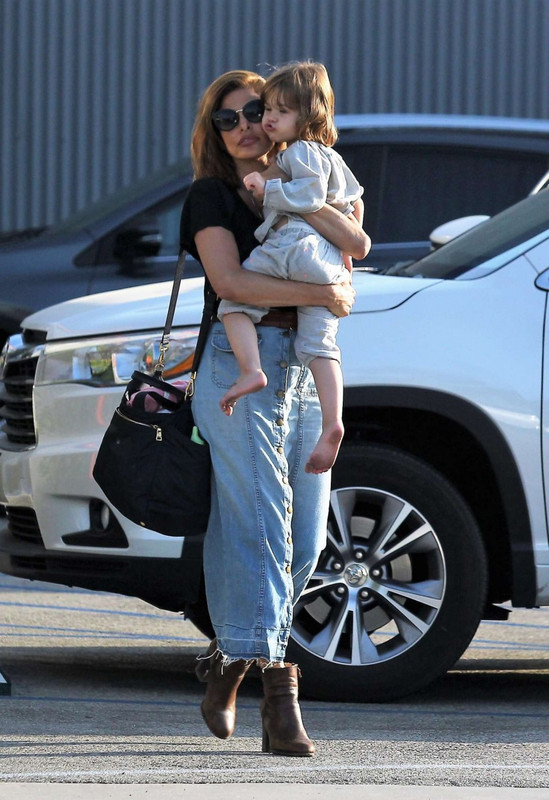 Fig: Eva Mendes lifestyle
From working as an actress in numerous movies and television series, as of 2018, Eva Mendes has accumulated the total net worth amount of $15 million dollars. She is a very successful celebrity. Eva is active on various social sites as a famous American actress. Currently, Eva is active on Facebook, Instagram, and Twitter. Eva has more than 3 million followers on her official Facebook. More than 162k follow her on Twitter. Similarly, she has 1 million followers on Instagram.
In the Personal Life of Eva Mendes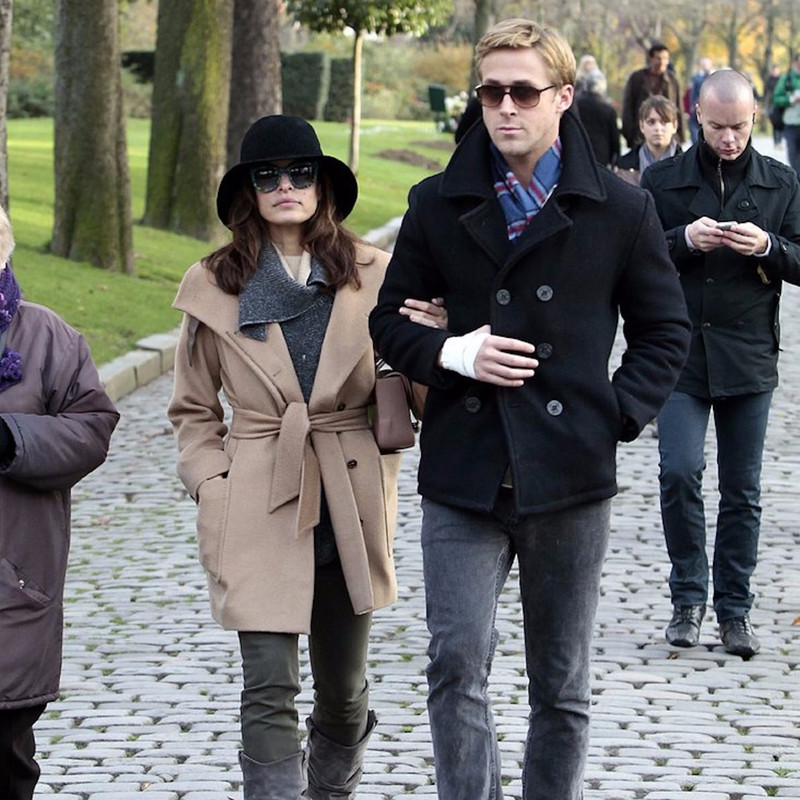 Fig: Eva Mendes with her husband Ryan Gosling
Her current relationship status is unique in moving towards her personal life. She has dated a dashing actor, George Augusto for eight years from the year 2002 to 2010. After a year of living the single life, she began dating a beautiful actor, Ryan Gosling, in 2011. They fell in love while working together for 'The Place Beyond the Pines'. The lovely couple is still together. In 2014, Eva Mendes became the mother of Esmeralda Amada, a beautiful baby daughter. The beautiful American actress Eva Mendes has been living splendid moment with a partner, Ryan Gosling and Esmeralda Amada's child. Amada. There is no sign of separation between the couple.
Facts of Eva Mendes
This acclaimed American actress attended an addiction center in 2008 but refused to reveal the reason, saying it could hurt her mother.
---
Actress
Singer
Ryan Gosling
Eva Mendes
Eva de la Caridad Mendez
George Augusto
---