Emmy Rossum Bio, Career, Early life, Personal life, Net worth, Facts
June 4, 2019
Who is Emmy Rossum?
Emmy Rossum is an American actress. She is mainly popular in the world for portraying her role in the movie, Mystic River. She has also established herself as a singer and songwriter.
In the Early Life of Emmy Rossum
Emmy Rossum's birth name is Emmanuelle Grey Rossum. She was born on 12 September 1986 at New York City, New York, U.S. She was born to Cheryl Rossum who was a single mother and worked as a corporate photographer. She was named for her great-grandfather whose first name was Emanuel and using the feminine spelling. She attended the Spence School which is a private school in Manhattan. At the age of fifteen, she received her high school diploma through online extension courses offered by the Education Program for Gifted Youth (EPGY) at Stanford University. She later attended the University of Columbia where she studied art history, French, and philosophy.
In the career of Emmy Rossum
Fig: Emmy Rossum in Mystic River
Emmy got auditioned at the Metropolitan Opera and passed and this launched her into the acting career as over the next few months, she performed in not less than 20 operas in six different languages. She soon stopped performing at the opera because she grew too tall to fit in as a child performer. At the age of 15, Emmy earned a high school diploma online from Stanford University and later enrolled full time at Columbia University where she studied art history and French.
Rossum made her television in 1997 starring as Abigail Williams in the sensational soap opera As the World Turns. She was in Snoops as a guest actor and then starred in the ABC television film, The Audrey Hepburn Story as Audrey Hepburn. Her first film debut was in the year 2000 at the age of 13, she played Deladis Slocumb in Songcatcher. Songcatcher which won the Special Jury Award for Outstanding Ensemble Performance also earned Rossum a nomination for the Independent Spirit Award for Best Debut Performance. This film also gave her an opportunity to sing a duet with country music star Dolly Parton.
In 2000, she was named by Variety magazine as one of the Ten to Watch. From then on, Rossum has appeared in countless other movies and television series including It Had to Be You, Grace & Glorie, An American Rhapsody, Nola, The Practice, An American Rhapsody among others. Rossum soon ventured into music and it was a huge success. Her debut album titled Inside Out was released on October 23, 2007, and made it to the U.S. Charts at 199. In December of the same year, she released three other songs (Christmas songs) on the EP Carol of the Bells. In 2013, Rossum released the album Sentimental Journey under the Warner Bros. The album did better than her first album, it peaked at 92 on the U.S Charts. Rossum has been nominated for several awards and has won several too. Below is a list of her Awards and nominations.
How much is the net worth of Emmy Rossum?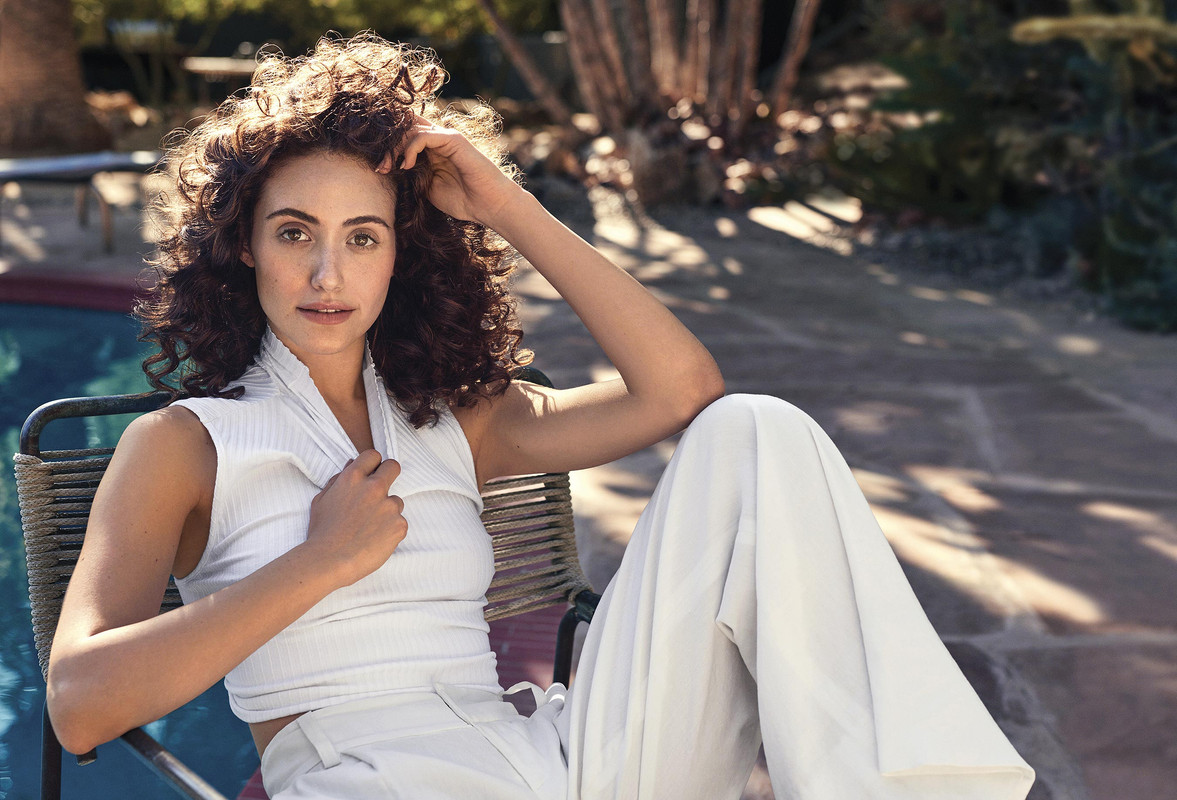 Fig: Emmy Rossum lifestyle
With all her dealings as an entertainment person ranging from being an actress, a singer, a song director, and a television director, nothing less is expected from Emmy Rossum. She is estimated to have a net worth of $12 million.
In the Personal Life of Emmy Rossum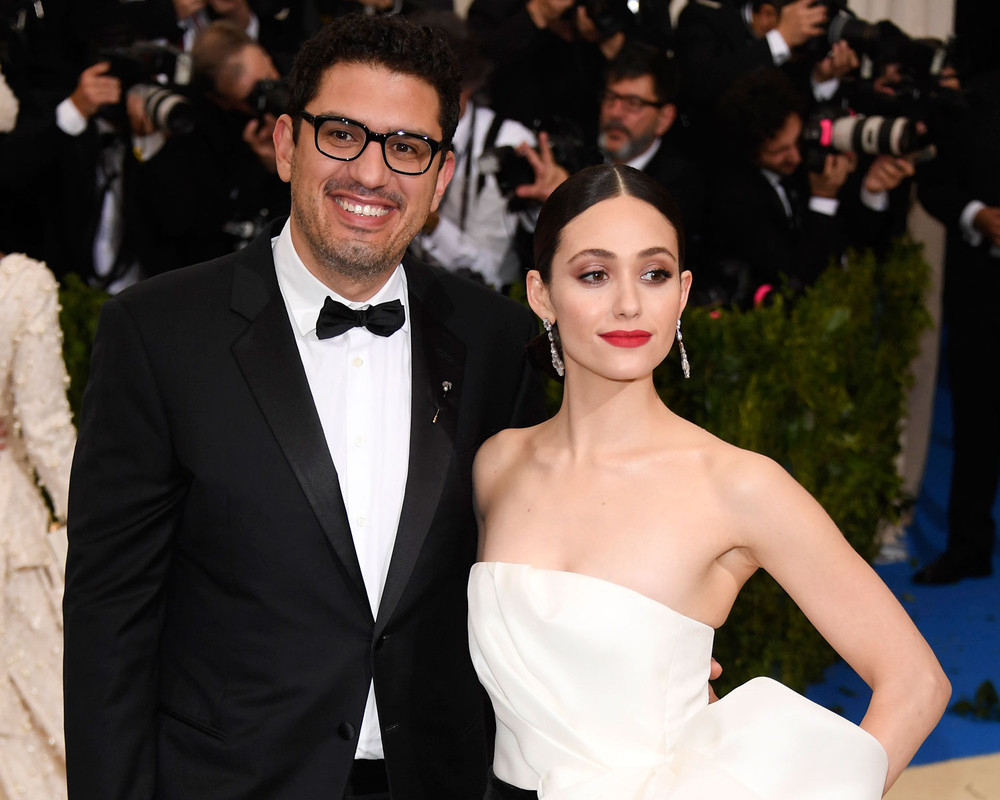 Fig: Emmy Rossum with her husband Sam Esmail
Rossum is married. In 2005, she dated David Wildenstein. From 2005 to 2007, she dated Topher Grace who was an American actor. In 2007, she dated Milo Ventimiglia. In 2007 she married Justin Siegel but got divorced in 2010.
From 2009 to 2010, she dated Adam Duritz. She dated Tyler Jacob Moore from 2011 to 2013. In 2013 she dated Sam Esmail. They got engaged in 2015 and married on 28 May 2017. They are living happily with mutual understanding. She has celiac disease, an autoimmune disease in which the body cannot tolerate any foods containing gluten.
Facts of Emmy Rossum
Emmy was announced as the ambassador for YouthAIDS charity.
In 2015, she campaigned with the Best Friends Animal Society to encourage animal adoption.
---
Singer
Songwriter
American actress
Topher Grace
Emmy Rossum
songwriterEmmanuelle Grey Rossum
David Wildenstein
Justin Siegel
Sam Esmail
---