Norm Nixon's wife Debbie Allen Bio, Career, Dance academy, Net worth, Childhood, Facts
March 8, 2019
Who is Debbie Allen?
Deborah Kaye Allen is one of the most prominent figures in the Hollywood industry. She is an American actress, dancer, choreographer, television director, and producer. Mostly, Debbie is famous for her work in the musical drama television series in 1982.
In the Early Life of Debbie Allen and sisters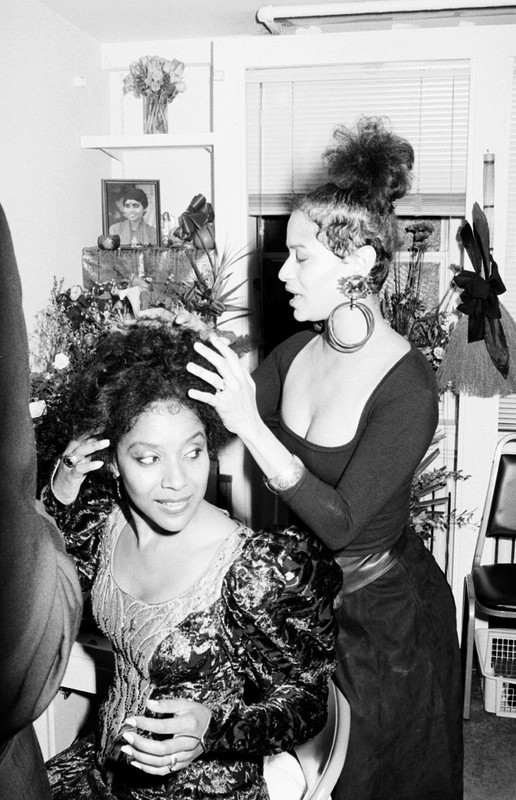 Fig: Debbie Allen with her sister Phylicia Rashad
Debbie was born on January 16, 1950, in Houston, Texas, U.S.A. She was born to Mr. Andrew Arthur Allen Jr. and Mrs. Vivian Allen. Her father was an orthodontist. Her mother was an artist, poet, scholar, and publisher. Vivian Allen was a nominee for the Pulitzer Prize. She was the third child of her parents. She has three siblings, Phylicia Rashad, Andrew Arthur, and Hugh Allen.
Debbie earned a B.A degree in classical Greek Literature from Howard University. When she first auditioned at Houston Ballet School, Debbie 's performance exceeded qualifications for admission. However, because of racism, she was not able to make it. The same thing repeated when she gave audition for North Carolina School of Arts at the age of sixteen. However, despite the consequences, she could rise ahead and study in the schools she gave an audition. She holds the Honoris Causa Doctorates degree from Howard University and the University Of The North Carolina School Of Arts. Debbie also studied acting at HB Studio.
The Career progression of Debbie Allen
Debbie Allen in Musical and Film Career
Debbie started her career from the theatres as a part of the chorus in the acts. Her first debut was in Broadway Theatre, in the chorus of Purile. She also appeared in the Tony Award-winning Music Raisin. Particularly, Debbie gained the attention of the critics and the public for her appearance in the West Side Story in 1980. In the following years, Debbie portrayed the roles in the movies. In the same year, she also adapted in television roles and shows. The television adaption Fame was a huge success for Debbie. This success provided her various roles and offers for various movies and series. In the series Fame, Debbie was a lead choreographer too. Debbie also directed and produced a television series, Hillman. The series ran for six seasons on NBC. Debbie was also a cast in Coalhouse Walker, and Roots: The Next Generations. Allen released her two solo albums in the year 1986, Sweet charity and 1989, Special Look. She also gave her voice for the child-animated series C Bear and Jamal in 1995.
Debbie Allen's career in dance (Dance Academy)
Debbie fulfilled her dream of opening a dance academy in Los Angeles in 2001. Her dance academy provides a platform to children from age group four to eighteen to learn various forms of dance like Classical, Ballet, Modern, Jazz, African, and Hip-Hop. She also judged the American version of the dance show So You Can Dance. However, she steps aside at season four as one of her personal dancers was in the top 20 and it could create bias among the contestants and the public. Allen is also a member of the President's Committee on the Arts and Humanities.
Awards and Achievements of Debbie Allen
She has earned ten Image Awards for the series Fame. Her choreography in the series Fame earned her two Emmy Awards and a Golden Globe Award. In 2009, Nia Peeples honored Allen with a Lifetime Achievement Award for her contributions to dance. The show Fame also provided her four Emmy Awards for Best Actor nominations. Debbie has 14 credits in movies, 29 credits as a director, 18 credits in television series and shows, 2 credits as a producer, 4 credits as a choreographer, 2 credits as a writer, and 1 credit as a singer.
In the Personal Life of Debbie Allen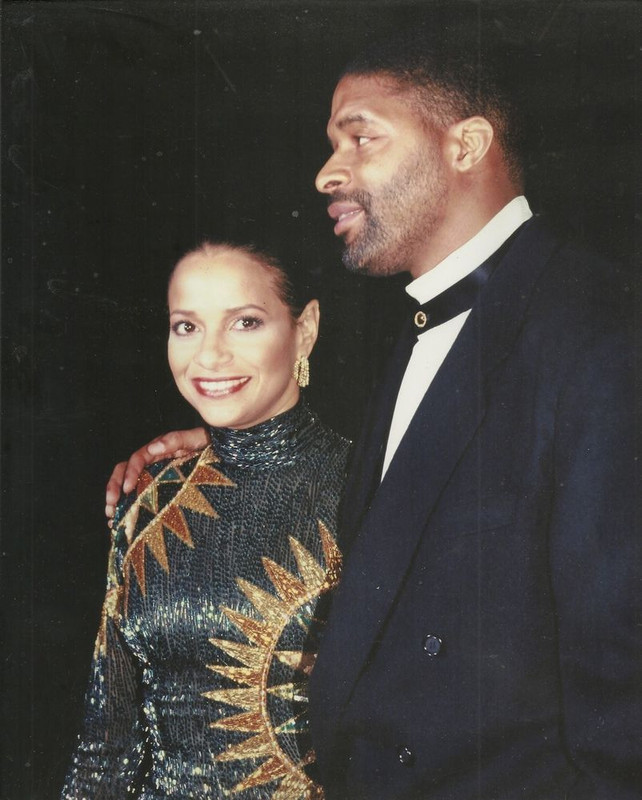 Fig: Debbie Allen with her husband Norm Nixon
Debbie Allen married to Win Wilford in 1975. However, the couples separated in 1983, due to their personal reasons. Later, Debbie married to former NBA player, Norm Nixon. The couples are happily married for a long time. They have three children, Vivian Nichole Nixon, Ellard Nixon Jr, and De Vaughn Nixon.
Debbie Allen's Net Worth
The net worth of Debbie Allen in approximately $3 million. She has not disclosed any details of her house and cars that she owns. However, we can assume Debbie is enjoying a good life.
Facts about Debbie Allen
Currently, Debbie is working on her career and her charity works. She is active in social media like Facebook, Instagram, Twitter, and Tumblr.
---
Actress
Producer
Director
Dancer
Coreographer
Deborah Kaye Allen
Win Wilford
Norm Nixon
---