Dave Navarro bio, Career, Early life, Personal life, Net worth, Facts
May 23, 2019
Who is Dave Navarro?
Dave Navarro is an American guitarist, songwriter, presenter, actor, and singer. He is the member of the alternative rock band Jane's Addiction and a former member of the Red Hot Chili Peppers.
In the Early life of Dave Navarro
Dave Navarro was born David Michael Navarro on 7th June 1967 in Santa Monica, California, to father James Raul Navarro and mother Constance Colleen Hopkins. His mother was a model who had played a part in the comedy game show 'Let's Make a Deal'. His lineage is part Mexican, as his paternal grandparents were Mexican immigrants to America. As a child, he went to the 'Notre Dame High School' in California. His parents divorced when he was seven years old, and he stayed with his mother Constance, in Bel Air. He started playing the piano as a child, but soon switched to playing the guitar after his father bought him one. He was influenced by great rock artists like Eric Clapton and Jimmy Page, but his main influence as a teenager was Jimi Hendrix.
He started playing the electric guitar and took lessons from various guitarists in every genre. His mother was murdered by her ex-boyfriend John Riccardi in March 1983. After this tragic incident, the grief-stricken Dave started taking drugs and eventually became an addict. He was unable to get over the agony of his mother's demise for a long time. He was also expelled from school as he was struggling with his academics and social conduct.
In the career of Dave Navarro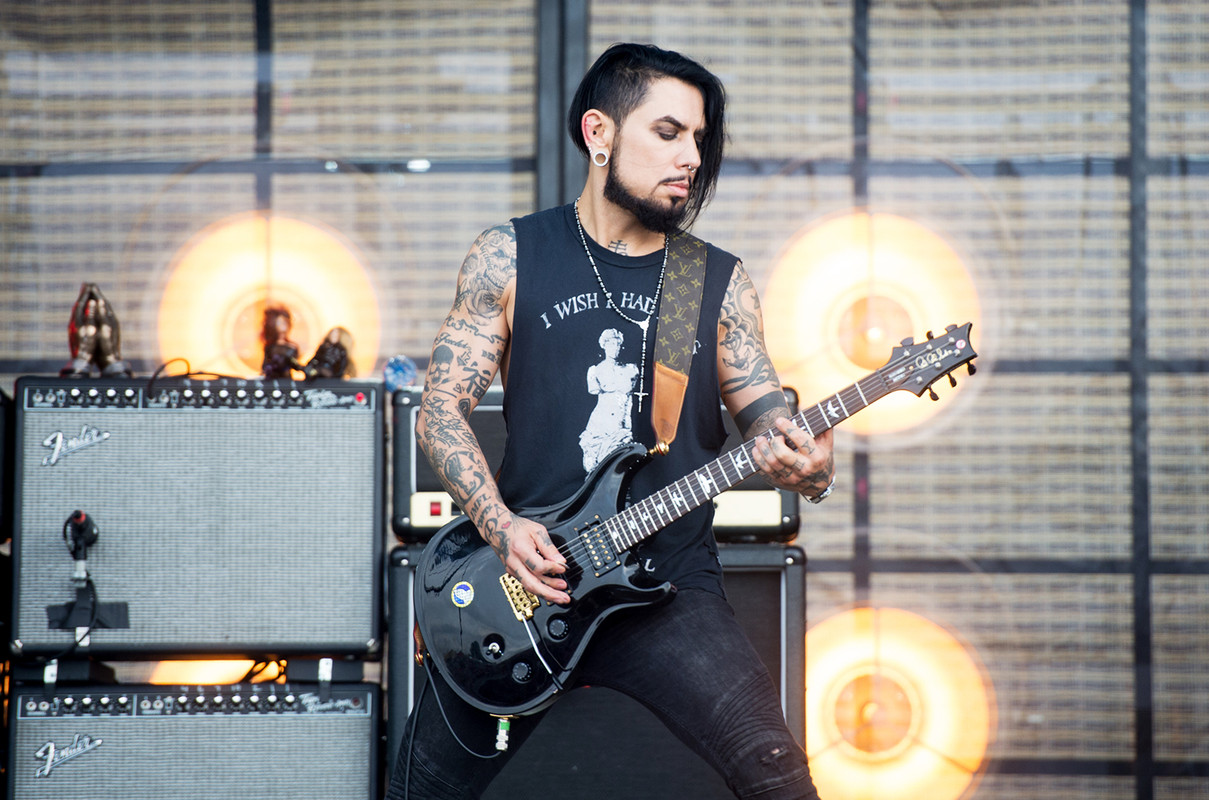 Fig: Dave Navarro as a Guitarist
Dave Navarro joined the band 'Jane's Addiction' in 1986 as band members Perry Farrell and Stephen Perkins were looking out for a new full-time lead guitar player. They were called by an English alternative rock band 'Love and Rockets' to open for them soon after Navarro's joining. The opening act earned the band much audience popularity, and they soon released their album, 'Jane's Addiction' (1987). This album created the requisite buzz for the band, after which they signed with a renowned American Record Label 'Warner Bros. Records', and released their second album, 'Nothing's Shocking' in 1988 which became a successful album. He later played on one of their songs 'Oh My God', which was listed in the 'End of Days' soundtrack. Navarro formed a band called 'Deconstruction' with former 'Jane's Addiction' member Eric Avery and Michael Murphy.
While working on their album, he joined the American funk rock band, 'Red Hot Chili Peppers' in September 1993.'Deconstruction' released their first alternative rock album, 'Deconstruction' in 1994, with 15 tracks on the album. Dave Navarro played with 'Red Hot Chili Peppers' at 'Woodstock' in 1994 and contributed to their album 'One Hot Minute' in 1995. The same year, he played the guitar for Alanis Morissette's hit track 'You Oughta Know' from the album, 'Jagged Little Pill.' He toured with the band 'Jane's Addiction' for their 'Relapse' tour in 1997, and also worked on a new album 'Kettle Whistle' with the band. He left 'Red Hot Chili Peppers' in 1998 due to his drug addiction problems and personal differences. Three more albums were released by Jane's Addiction in subsequent years, including 'Up from the Catacombs' (2006), 'A Cabinet of Curiosities' (2009), and 'The Great Escape Artist' (2011). He has also appeared in TV shows like 'Sons of Anarchy' and 'Talking Dead'. He played the character of a sound engineer in the TV series 'Law and Order: SVU'.
How much is the net worth of Dave Navarro?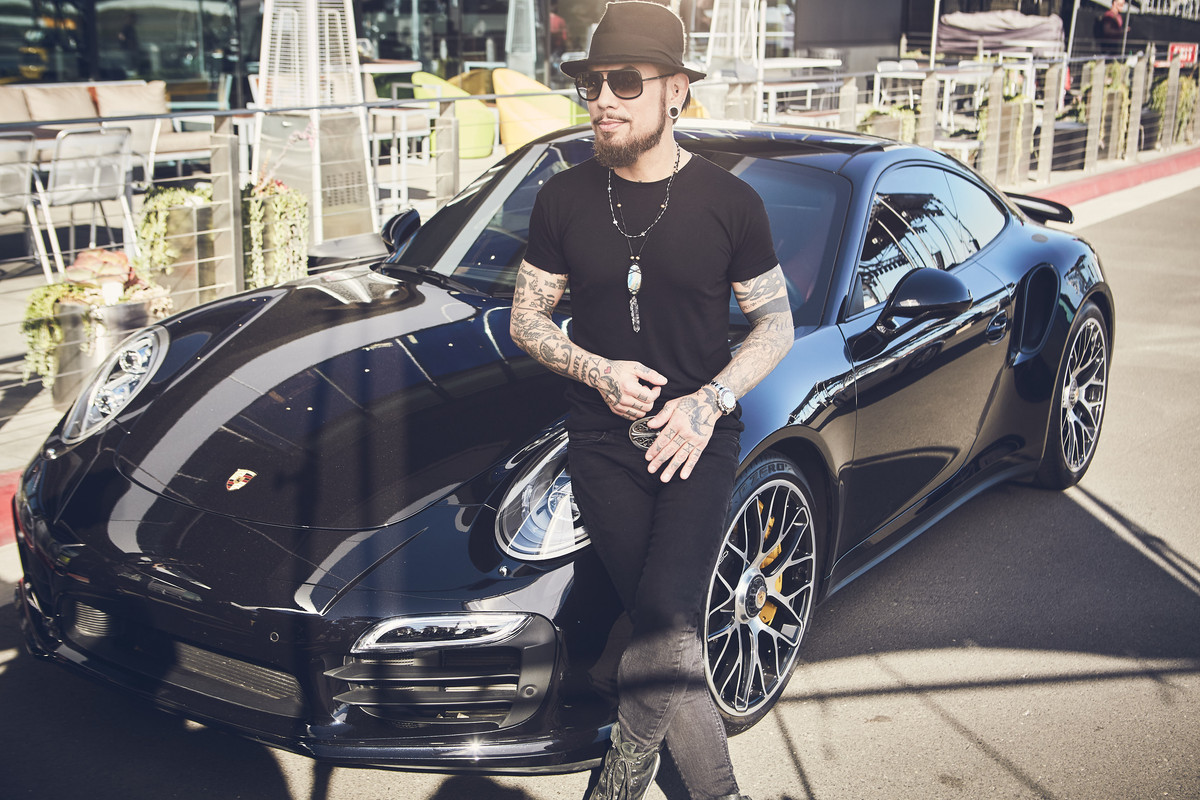 Fig: Dave Navarro with his supercar
Dave Navarro is an American guitarist, singer, and songwriter who has a net worth of $25 million dollars.
In the Personal life of Dave Navarro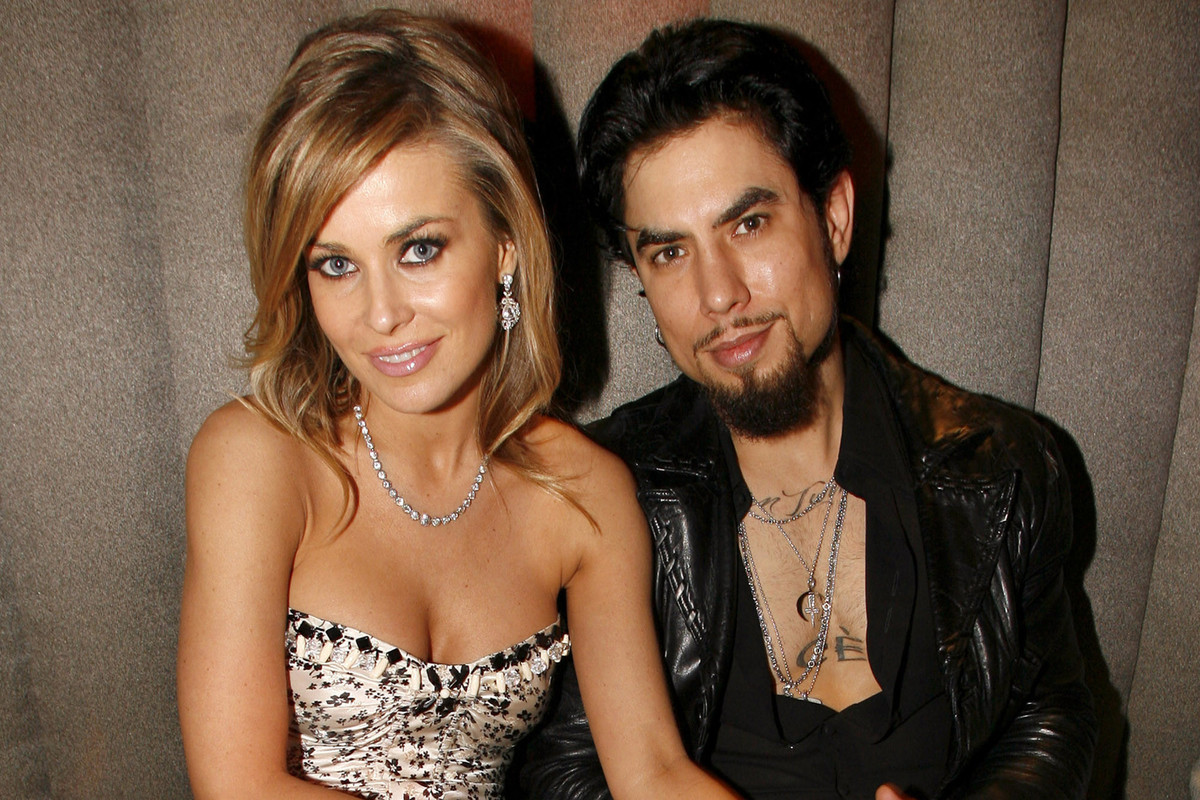 Fig: Dave Navarro with his wife Carmen Electra
Dave Navarro married Tania Goddard-Saylor in June 1990, but the couple divorced in 1992. Later, on 15th October 1994, he married for the second time with Rhian Gittins. Surprisingly, this marriage was also not successful and the coupled annulled the marriage within five days of their marriage. After being single for a period of time, Navarro tied the knot with Carmen Electra, a Hollywood model, and actress. Unluckily, the couple got separated in 2007.
Facts of Dave Navarro
Dave Navarro's bands 'Jane's Addiction' and 'Red Hot Chili Peppers' have been awarded stars on the 'Hollywood Walk of Fame'.
He was nominated for the Best 'TV Guide Award' in 2007 and for the 'AVN Award', for the best director in a non-feature film for 'Broken' in 2008. He was also felicitated as the first male honoree at the annual event of 'Investigation Discovery', American crime and justice television network.
---
Singer
Songwriter
Actor
Presenter
Dave Navarro
American guitarist
David Michael Navarro
Tania Goddard-Saylor
Rhian Gittins
Carmen Electra
---