Dan Avidan bio, Career, Personal life, Early life, Net worth, Facts
May 23, 2019
Who is Dan Avidan?
Avidan known by his stage name Danny Sexbang, is an American musician, internet personality, singer, composer, comedian, and actor. He has won the awards, like Webby Awards in the category, People's Voice–Comedy: Individual Short or Episode (2014) and INNY Awards in the year 2010.
In the Early Life of Dan Avidan
Dan was born on 14th March 1979, in Springfield Township, New Jersey, the United States. His birth name is Leigh Daniel Avidan. Born to Debra Schwartz(mother) and Avi Avidan(father), he learned a lot from them. Talking about his parents, his dad was born and bought up in Israel and later he migrated to the US. There is no information about his mother. He has a maternal grandfather and his name is Bernard Schwartz, who was a scientist and he was an assistant of the body electrode invention. His ethnicity is Israeli and nationality is American. He has a sister, Dana Avidan. She is a bench jeweler and the executive style director of PopSugar by profession. He does not have any brother. Dan attended Jonathan Dayton High School and graduated in 1997. Later, he joined Boston University in Boston, Massachusetts and also attended Tufts University satellite campus for his further studies.
In the career of Dan Avidan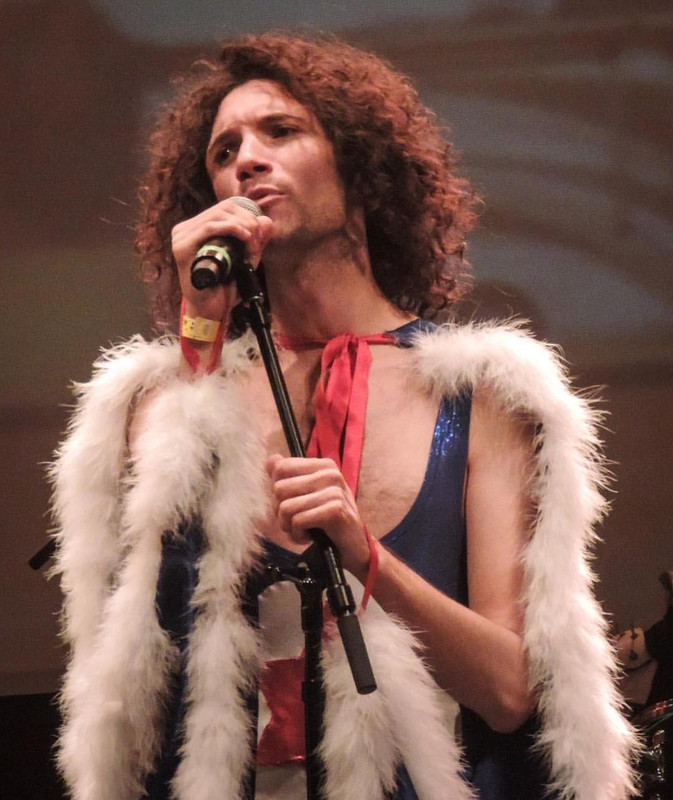 Fig: Dan Avidan as a singer
Daniel Avidan's career as a musician took off when he first came across an indie rock band called 'Northern Hues, a Philadelphia based group created in early 2002 by Aron Brand, Jeff Rains, and others. In late 2003, Avidan joined as a singer and composer from his band. Before splitting up in mid-2005, the band released one self-titled EP and one live track at World Café Live in Philadelphia. In early 2009, the band, 'Ninja Sex Party' was formed with Avidan's character being called Danny Sexbang and Wecht's character as Brian Alexander Wecht. The band was about "a Jewish superhero who wears a unitard, with his best friend who's a ninja" in Avidan's own words. The band has released three original albums, "NSFW" (2011), "Strawberries and Cream" (2013) and "Attitude City" (2015). They also released one cover album, 'Under the Covers' in the year 2016. They are said to be working on a new album and have named the first single 'Eating food in the Shower.'
In July 2012, Arin Hanson, animator/voice actor, and Jon Jafari, a comedic media critic, created a show, 'Game Grumps,' which is a 'Let's Play' web series. Following Jafari's departure from the show in June 2013, Hanson brought in Avidan as the co-host of the show. Dan Avidan also became a part of the 'Game Grumps' spinoff show 'Steam Train' as a co-host, joining Ross O'Donovan where both would play PC games. Avidan, Wecht, and Hanson founded a new gang called Starbomb at the end of 2013. The band focuses on parodies of songs about video games with Avidan as the lead singer/songwriter. They released two albums, 'Starbomb' and 'Player Select.'
How much is the net worth of Dan Avidan?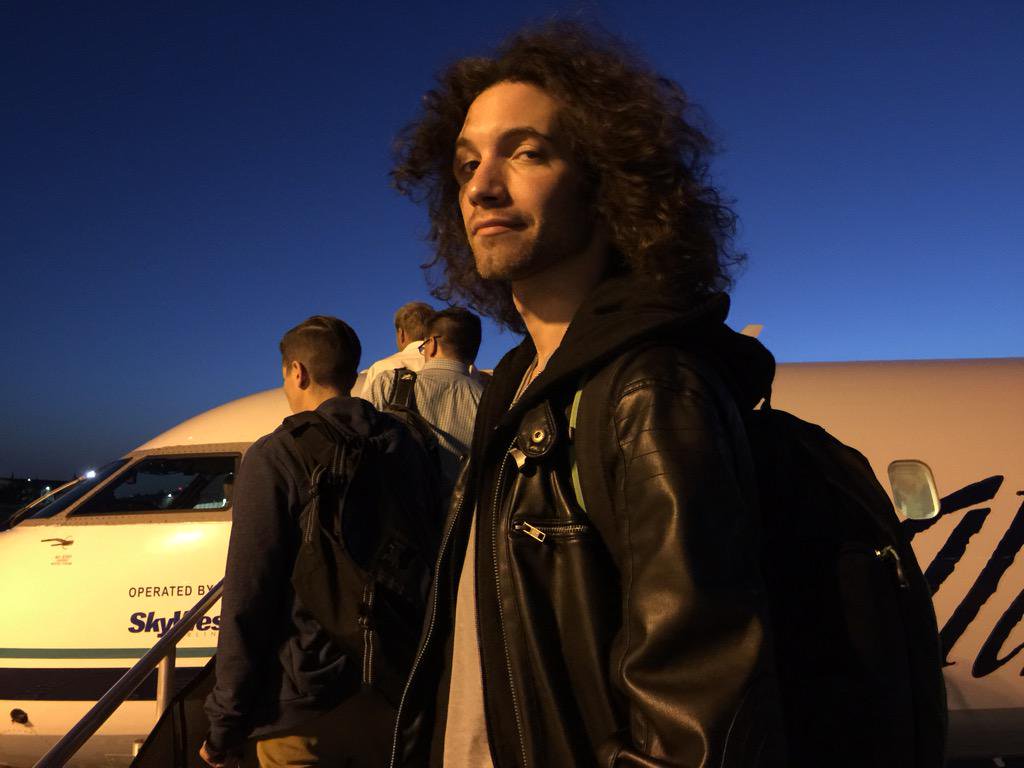 Fig: Dan Avidan on tours
This very talented personality, which has thousands of fans on Twitter, Instagram, and Youtube, has recorded and released many successful albums. Some of his songs have been among the top rated in the Billboards list. Currently, his net worth is approximately $4.5 million.
In the Personal Life of Dan Avidan
Fig: Dan Avidan with his kids
Dan Avidan is yet to be married. As of 2018, the singer is single and isn't dating anyone. Seems the talented artist is focused on his flourishing music career rather than his love relationship. Despite being a public figure, the actor wasn't spotted with anyone in public and wasn't also rumored to have a girlfriend. He is seen spending quality time with his family and he frequently posts pictures of them on his Instagram. Other than that, the Ninja Sex Party singer is keeping his personal affair away from the mainstream media.
Facts of Dan Avidan
In 2016, there were rumors that Dan is gay and he is not straight. However, there is no clarification from Avidan.
Avidan is active on social media. He uses Instagram and has over 467k Instagram followers. He is not active on Facebook and Twitter.
---
Singer
Actor
Comedian
composer
American musician
Internet personality
Dan Avidan
Danny Sexbang
---