Bette Midler bio, Career, Early life, Personal life, Net worth, Facts
Who is Bette Midler?
Bette is an American singer, songwriter, actress, comedian, and film producer. She has also been honored with multiple Grammy Awards and Oscar nominations for her work in films like 'The Rose' and 'Beaches.' She also came to prominence in 1970 when she also began singing in the Continental Baths, a local gay bathhouse where she managed to build up a core following.
In the Early Life of Bette Midler
Bette Midler was born on 1 December 1945 at Honolulu, Territory of Hawaii. She was born to Ruth who was a seamstress and housewife. Her father Fred Midler was at a Navy base in Hawaii as a painter. She was born into a Jewish family. She attended Radford High School. In the 1961 school Hoss Election she was voted "Most Talkative," and in her senior year she was voted "Most Dramatic." She majored in drama at the University of Hawaii but left after three semesters. She earned money as an extra playing an uncredited seasick passenger named Miss David Buff in the 1966 Hawaii movie.
In the career of Bette Midler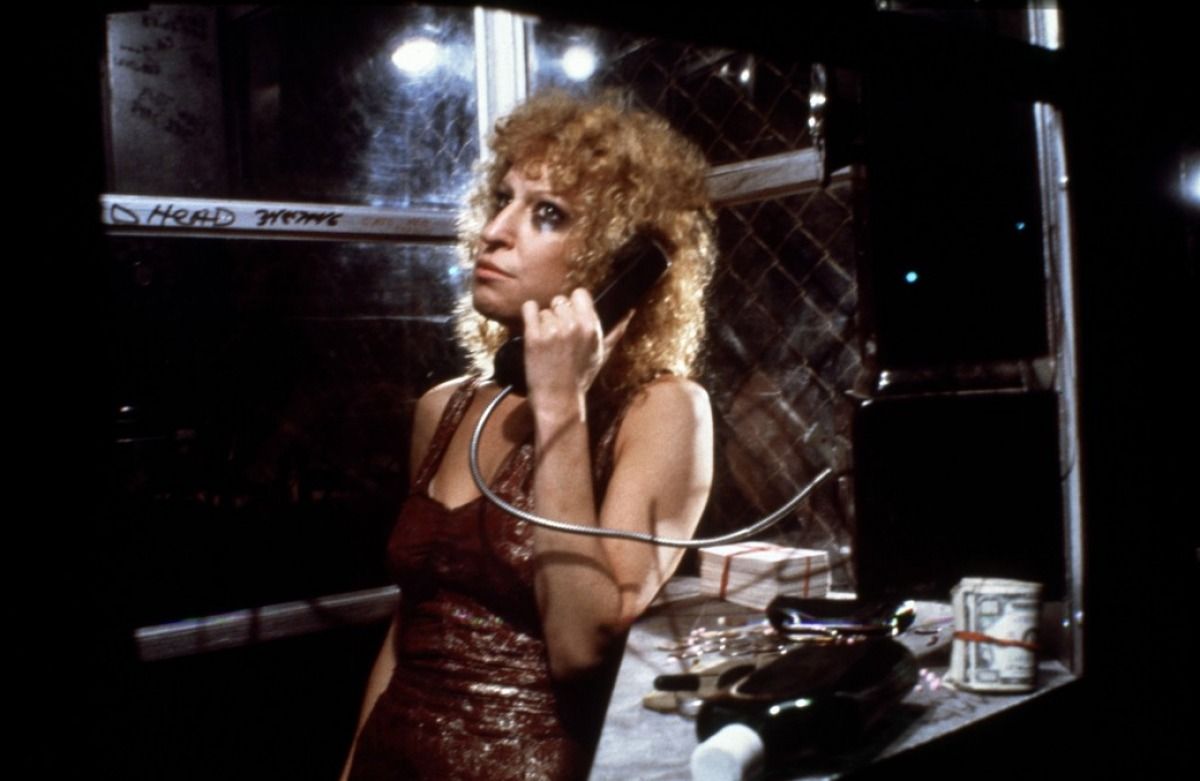 Fig: Bette Midler in The Rose
In 1965, she landed her first professional onstage role in 'Miss Nefertiti Regrets and Cinderella Revisited' which is a children's play. From 1966 to 1969, she played the role in 'Fiddler on the Roof' on Broadway. She joined the original 'Salvation' cast in 1969 after Fiddler. She also began singing in Continental Baths in the summer of 1970. In 1971, she starred in the first professional production of the Who's rock opera Tommy. She also appeared on 'The Tonight Show'. In 1972, she released her debut album 'The Divine Miss M' on Atlantic Records. It became a Platinum-certified album. On 'The Tonight Show Starring Johnny Carson,' she made her first appearances. Her self-titled album was released at the end of 1973. She also gave Woody the Spoon's voice on the PBS educational series 'Vegetable Soup' from 1975–1978. In 1977, her first television special was titled, 'Ol' Red Hair is Back'. She received her first motion picture in 1979 in 'The Rose'. She also released her fifth studio album titled 'Thighs and Whispers'. In 1980, she released the concert film named 'Divine Madness'.
In 2001, she was dropped from the 'Warner Music Group'. Then she signed Colombia Records. She then recorded 'Bette Midler Sings the Rosemary Clooney Songbook' which was nominated for Grammy. She appeared in the supporting role in 'The Stepford Wives'. In 2006, she released a new Christmas album titled 'Cool Yule'. She starred in the comedy film named 'Then She Found Me'. She debuted her Vegas show titled 'Bette Midler: The Showgirl Must Go On' at The Colosseum at Caesars Palace. She appeared on the Bravo TV show 'My Life on the D-List'. She appeared in the 'Royal Variety Performance'. In 2010, she voiced the character Kitty Galore in the animated film 'Cats & Dogs: The Revenge of Kitty Galore'. She was one of the producers of the Broadway production of the musical Priscilla, Queen of the Desert, which opened in February 2011. In 2012, she co-starred in the family movie named 'Parental Guidance'. In 2013, she performed on Broadway for the first time in more than 30 years in a play about the Hollywood superagent Sue Mengers. The game called ' I'm going to Eat You Last: A Chat. 'In March 2014, she performed at the 86th Academy Awards telecast at the Dolby Theatre.
In 2014, she released the album named 'It's the Girls'. In March 2017, she began playing the role of Dolly Gallagher Levi, continuing through January 2018, in the Broadway revival of 'Hello, Dolly!'. In 2017 she also appeared in the 2017 film 'Freak Show'. On April 20, 2018, it was announced that she will be returning to 'Hello, Dolly!' on July 17 to close out the run of the successful revival.
How much is the net worth of Bette Midler?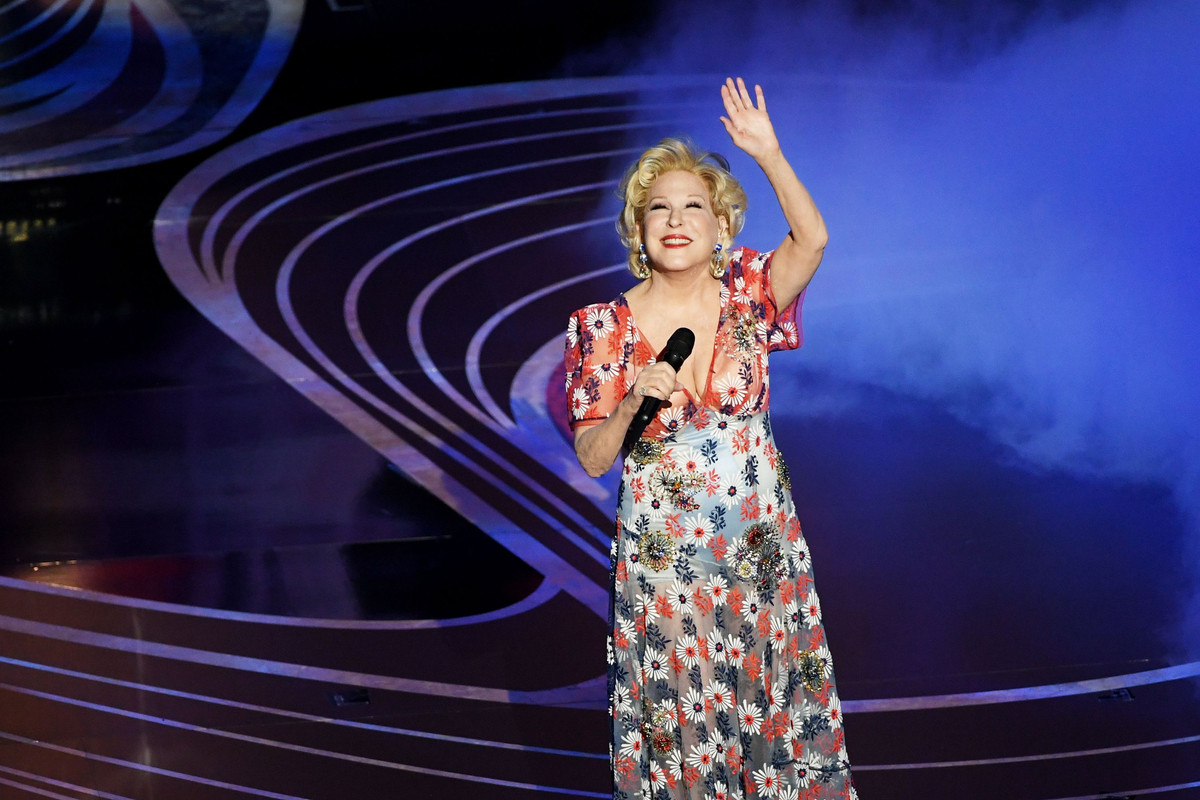 Fig: Bette Midler in a show
Midler is a famous singer and actress. Her net worth is estimated to be $230 million. Bette was named after Hollywood actress Bette Davis, and her sisters, Susan and Judy, are named after other Hollywood stars, Susan Hayward and Judy Garland.
In the Personal Life of Bette Midler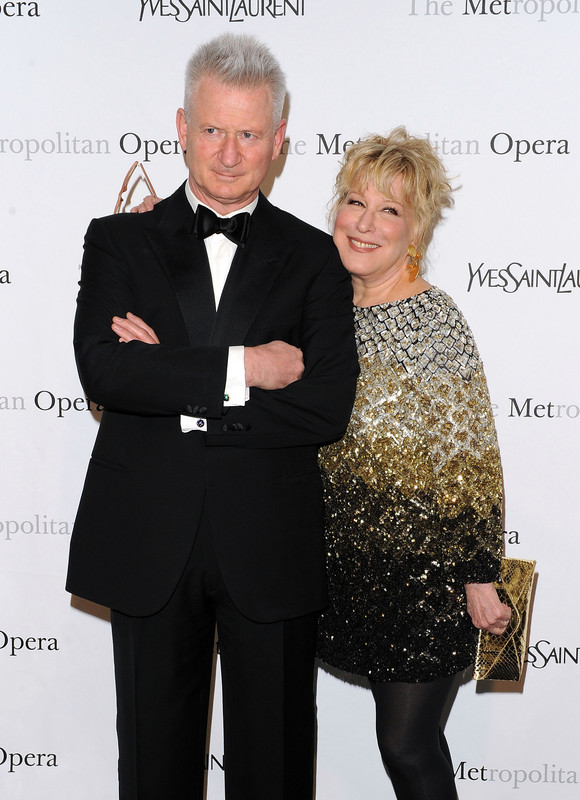 Fig: Bette Midler with her husband Martin von Haselberg
She married Martin von Haselberg, an artist, on 16 December 1984. The couple has a daughter together. In 1995, she established the 'New York Restoration Project', which is a non-profit organization with the objective to plant more trees and restore parks in neglected areas of the New York City.
Facts of Bette Midler
Mick Jagger made an appearance at one of Bette Midler's performances at the Continental Baths.
As a young girl in Hawaii, Bette worked at a pineapple processing plant.
---
Actress
Songwriter
Comedian
Film Producer
American Singer
Bette Midler
Martin von Haselberg
---