Alex Rodriguez bio, Career, Early life, Personal life, Net worth, Facts
June 3, 2019
Who is Alex Rodriguez?
Alexander Emmanuel Rodriguez, professionally known by the name Alex Rodriguez is an American former professional baseball shortstop and third baseman. He is also known by the nickname "A-Rod". He played 22 seasons in the Major League Baseball (MLB) and has played for the Seattle Mariners, Texas Rangers, and New York Yankees. He's considered one of all time's greatest baseball players.
In the Early Life of Alex Rodriguez
Alex Rodriguez was born on 27 July 1975. His birth name is Alexander Emmanuel Rodriguez. He was born to Dominican immigrants, Victor Rodriguez, and Lourdes Rodriguez. His birthplace is in New York City, New York in the United States. He holds American nationality. His zodiac sign is Leo. He grew up with his two half-siblings, Joe and Suzy from his mother's first marriage. He also has a half-brother, Victor M. Rodrigue from his father's next marriage. His family moved to the Dominican Republic when he was four years old. Then the family moved to Miami, Florida, where he grew up. He attended Christopher Columbus High School and then Westminster Christian School. At Westminster Christian School, he was a star shortstop on the baseball team. He also played as a quarterback on the school's football team. He helped his college to win the high school national championship in his junior year. He became the first team prep All-American as a senior, hitting .505 with nine home runs, 36 runs batted in and 35 stolen bases in 35 attempts in 33 games. He was selected as the USA Baseball Junior Player of the Year and as Gatorade's national baseball student-athlete of the Year. He also became the first high school player to ever try out for the United States national baseball team. He never played college baseball as he signed to play with the Seattle Mariners after being selected in the first round of the 1993 amateur draft. He was 17 when he was drafted.
In the career of Alex Rodriguez
Fig: Alex Rodriguez as MBL player
He amassed 295 batting average, 696 home runs, over 2,000 runs batted in, over 2,000 runs scored, over 3,000 hits, and over 300 stolen bases. He is a 14-time All-Star and has won three American League Most Valuable Player Awards, ten Silver Slugger Awards, and two Gold Glove Awards He is the career record holder for 25 grand slams. He became the youngest player to hit 500 home runs in 2007. His only world title is the 2009 World Series championship he won with the Yankees against the Philadelphia Phillies. He played his final game in professional baseball on 12 August 2016.
Seattle Mariners
The Seattle Mariners selected him with the first overall selection of the 1993 MLB draft. The Mariners signed him to a 3-year contract for $1.3 million, and a $1 million signing bonus. He made his professional baseball debut with the Appleton Foxes of the Class A Midwest League in the minor league. He was then promoted to the Jacksonville Suns of the Class AA Southern League.
Texas Rangers
He became a free agent after 2000 season with the Mariners. Texas had fallen to the last place in their division in 2000. He then signed with the Texas Rangers with the most lucrative contract in sports history. He signed a 10-year deal worth $252 million making the deal $63 million more than the second-richest baseball deal. In 2001, he became the first player since 1932 with 50 homers and 200 hits in a season.
New York Yankees
The Rangers traded him to the New York Yankees for the second baseman Alfonso Soriano and a player to be named later in February 2005. The Rangers agreed to pay $67 million of the $179 million left on his contract. He agreed to switch positions from shortstop to third base as Derek Jeter was already assigned to the shortstop position. During his first season with the Yankees, he became the youngest player ever to reach the 350 home runs mark and the third youngest to reach the 1,000 RBI plateau. In 2005, he became the first Yankee to win the American League home run title since Reggie Jackson in 1980.
Awards, Achievements, Honors
Championships earned or shared
American League batting champion 1996
American League champion 2009
World Series champion 2009
How much is the net worth of Alex Rodriguez?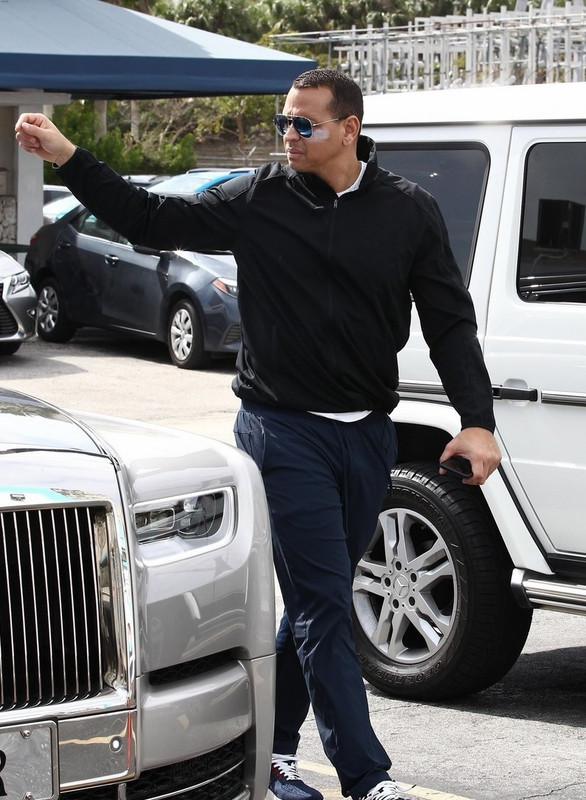 Fig: Alex Rodriguez lifestyle
He signed a 10-year contract worth $252 million which was the richest in baseball history. Rodriguez and the New York Yankees extended his contract in November 2007 to a 10-year deal worth $275 million. His contract also included various multimillion-dollar incentives. He used to own a Mercedes-Benz dealership in League City, Texas. He is an investor for ESports team NRG Esports. He has also appeared in commercials for Pepsi Cola, Guitar Hero World Tour, Nike, Radio Shack, among others. As of 2019, his net worth is estimated at $350 million.
In the Personal Life of Alex Rodriguez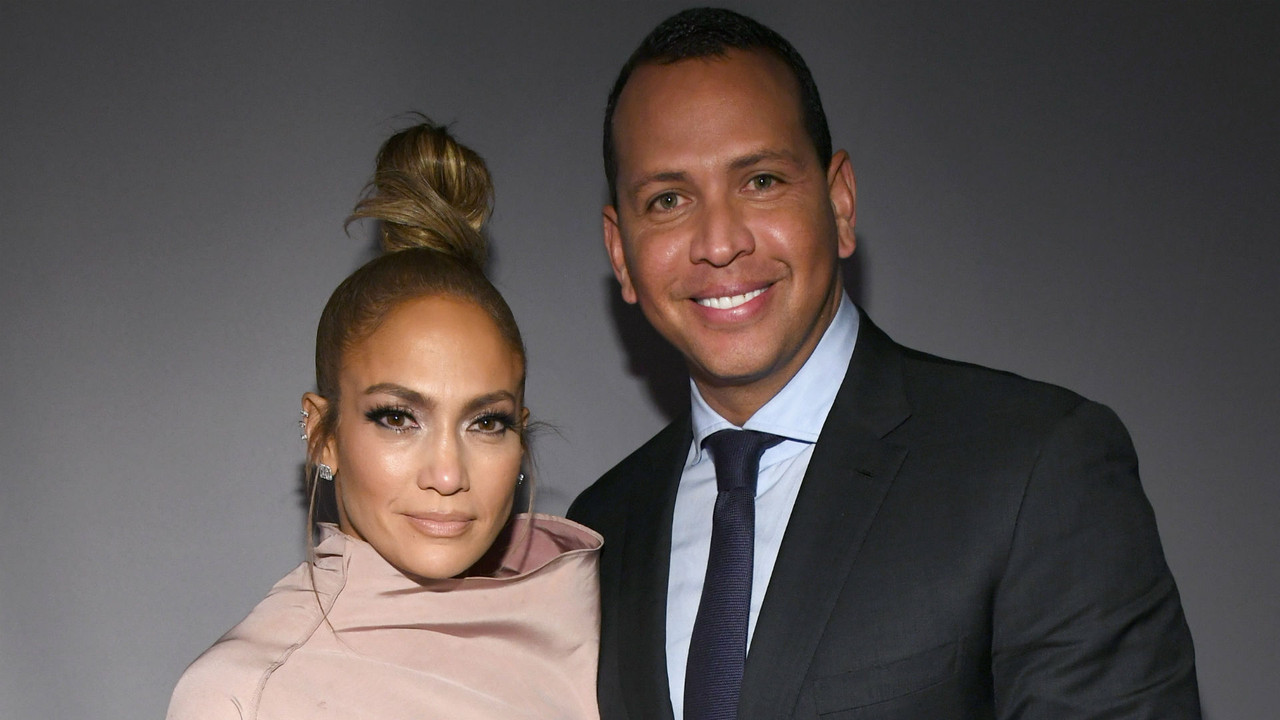 Fig: Alex Rodriguez with his partner Jennifer Lopez
Alex Rodriguez was married to a psychology graduate Cynthia Scurtis. They got married in 2002. The couple had two children, Natasha Alexander, and Ella Alexander. His wife, Cynthia filed for divorce in July 2008. He was also romantically linked with an American singer Madonna. But, Madonna denied the rumors. He started dating singer Jennifer Lopez in February 2017. They first met at a MET Gala in 2017. They announced their engagement in March 2019.
Facts of Alex Rodriguez
He received the University of Miami's Edward T. Foote II Alumnus of Distinction Award in 2007 as an honorary alumnus.
He wore shirt number 3 at the Seattle Mariners and 13 at the New York Yankees.
---
Madonna
Jennifer Lopez
professional baseball player
Alex Rodriguez
Alexander Emmanuel Rodriguez
Cynthia Scurtis
---